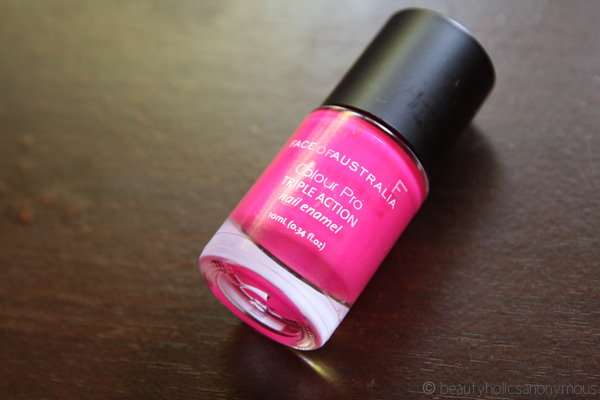 Well colour me blind! You want bright pink? I'll give you bright pink. Think crazy 80s neon and 100% polyester days. Folks, I give you the Polyester Pink by Face of Australia.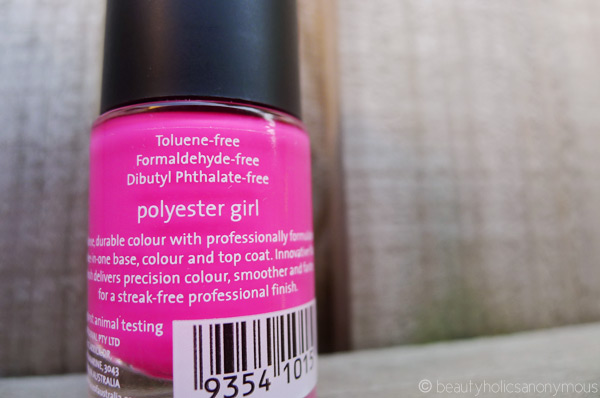 This is one of the new colours in the Colour Pro Triple Action range by Face of Australia. After trying out their Molten Metallics, Barbados and Pastels limited edition ranges, it's nice to go back to something from their permanent range.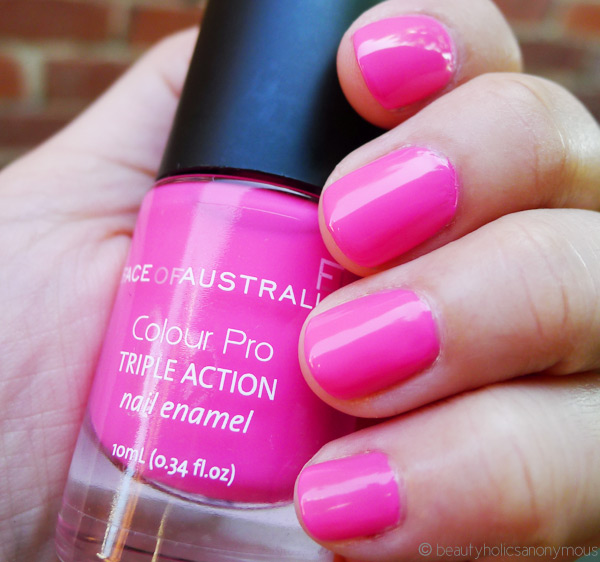 In terms of formula and ease of application, it's an ace. I had no issues with the application; it was smooth, no dragging and no tip wear after 4 days (I don't wear the same nail polish for longer than 4 days).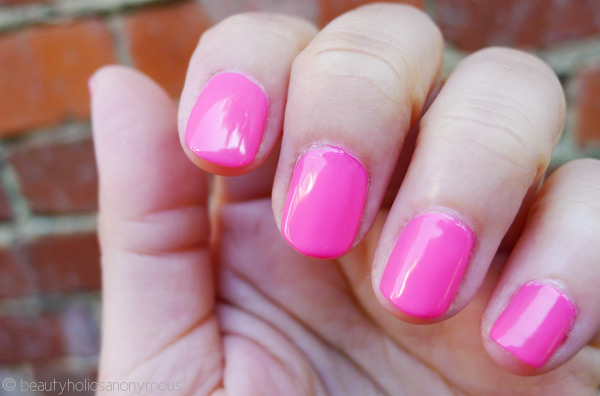 I can't get over how striking the colour is. It's not usually the sort of pink I'd normally wear. It's a blue-toned, Barbie pink whereas I normally wear either warmer tones of pink or pale pink. This is a great shade for summer and personally, it looks better on my toes 😛
For $6.95 a bottle, Barbie nails are easily achievable. By the way, this shade is very similar to the colour of her shoes. Just in case you're wondering. 😉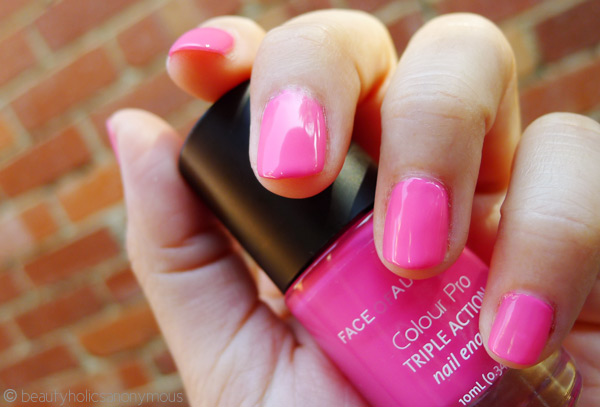 Face of Australia Colour Pro Triple Action Nail Enamels are available at Priceline, Big W, Kmart and Target stores nationwide.
Are Barbie nails up your alley? Aww … just me? 😛