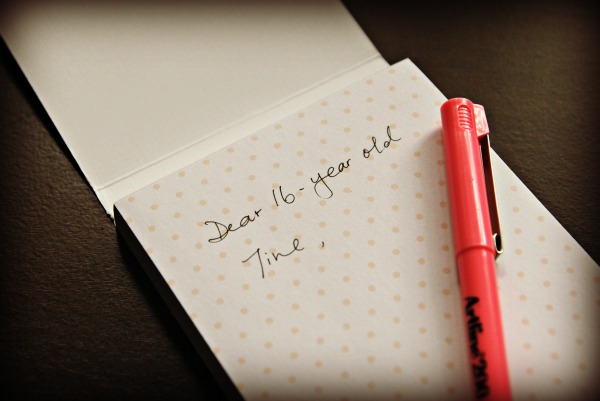 This is a letter I've written to my 16 year old self. It took me a while to decide what I'd love my very green, schoolkid self. Would I tell her of what she's become almost 17 years later? Would I share my regrets? Would I wish for a time machine so that I could go back and undo the things I've done or do the things I wanted to do?
I wasn't too keen on using these photographs of myself when I was 16 but there were very little photos taken of just me in school. I figured I'd use these photos instead of the ones with my old friends in case they're not comfortable having their faces published on the blog. As for my brother, ah, he's family so there's automatic permission. 🙂
Dear Tine,
You turn 16 years old today. Happy birthday! I hope you've enjoyed your birthday lunch with your friends at the Babylon Bistro (sadly, this favourite bistro of yours is no longer in business today).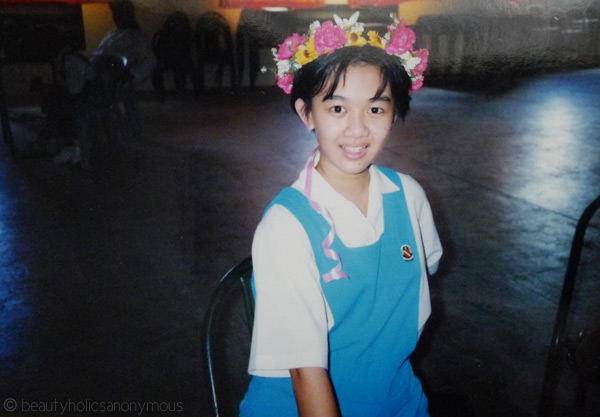 You must have plenty of thoughts wondering what being sixteen will be like. Sweet sixteen is not all it's cut out to be. Reading far too many Sweet Valley High and Sweet Dreams novels told you how amazing being sweet sixteen is, but really, you're still a kid. Sweet sixteen doesn't mean you're an adult. It just means exams that include long essays and difficult subjects like physics and chemistry.
Remember that lil' green lipstick you used to wear? The one Mee* gave you? The one you'd sneak in your pinafore to school every day even though you weren't allowed to wear any form of makeup to school? Well, 17 years later and that lipstick is considered the brand's icon**. You were such a tomboy then, but you wouldn't go anywhere without applying that lippie first. You were almost caught with it by a prefect once. Then again, you were always shrewd enough to befriend the prefects in school. Y'know, just in case. 😉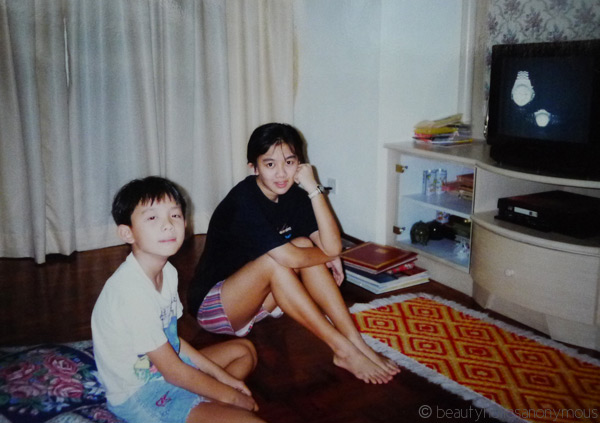 Boys are not as scary as they turn out to be. You used to be so tongue-tied in front of boys; you couldn't even relay a simple message to the opposite sex! Little did you know that you'd be good friends with more men than women. Funny how things turned out, eh?
Study hard and excel in your studies for you will have the opportunity to further your education abroad. It will be one of the best experiences of your life.
Your chosen path of education will lead you to many new experiences in life. You'll be able to travel a lot and live overseas. Savour these moments because they're money-can't-buy ones. At least, not with your money anyway. 🙂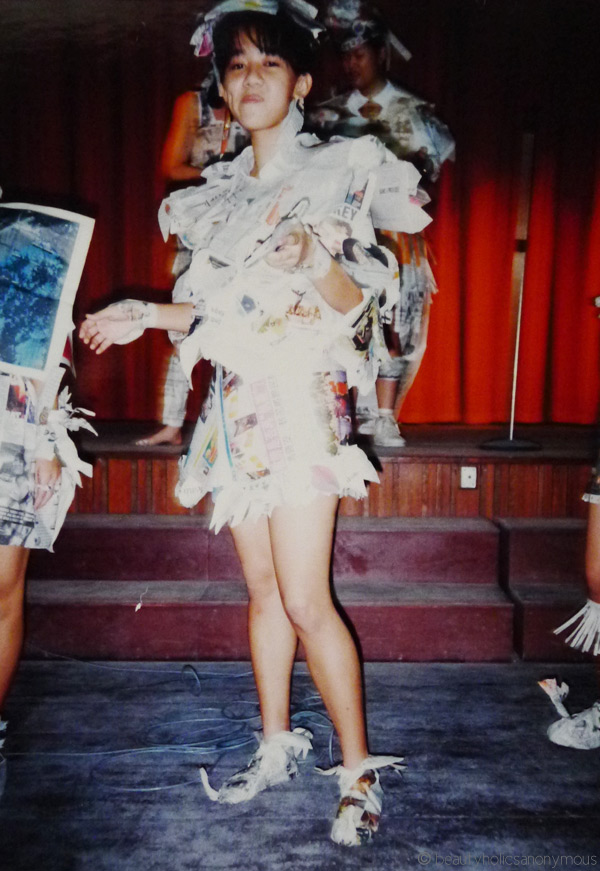 Word of warning, you are going to experience heartbreak in your mid twenties. It's the time where you question all of your relationships with men, your family and even with God. As difficult as all these relationships will be, as painful as each one will turn out, trust me when I say the light at the end of the tunnel will open your eyes. These are life lessons you will never regret nor forget.
There are so much more that I wish to tell you, but I'll leave you to lead your own life. After all, that's part and parcel of growing up; the anticipation of something good and delving into the unknown. Study hard, work hard, play hard. Know that you are stronger than you think you are. Always stay as optimistic and cheery as you have always been.
Love,
Tine
(yes, as much as you hate people calling you Tine, it's still widely used today)
*Mee is what I call my mother
**Clinique's Almost Lipstick in Black Honey