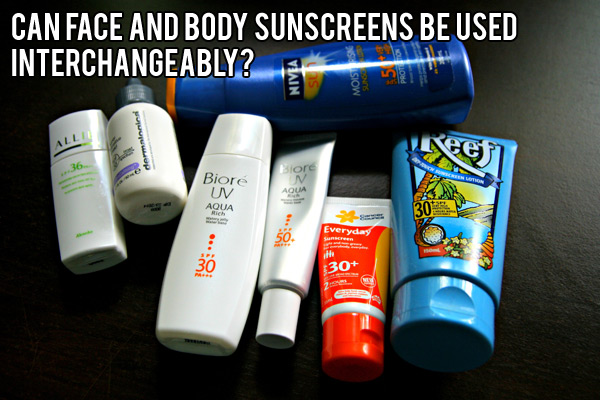 When I write about sunscreens, often the feedback I get is that people do use sunscreen on their face but they tend to "forget" the body. I had a chat with my mum, mother-in-law and aunties about the use of sunscreen when I was back in Malaysia last month (I'm on a shove-sunscreen-down-your-throat crusade, I tell ya) and they told me that the most they'd do is apply sunscreen on their face. They might even do the neck if they remember. When it comes to sunscreen on the body, the feedback I got was this – "Err…uhm…erm…no".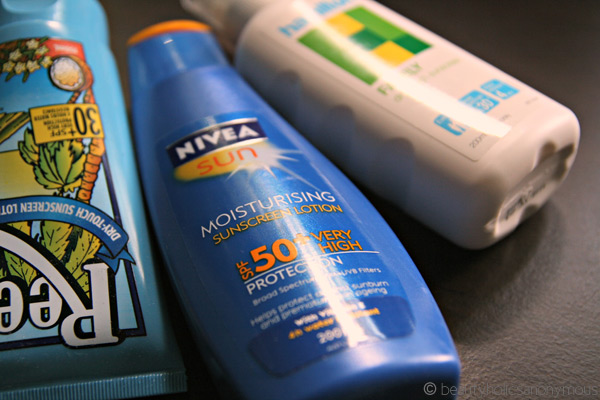 After giving them an appropriately condescending look of horror (I preach sunscreen, remember? The "look" is required :P), honestly, I don't blame them. I've seen a lot of the body sunscreens in Malaysia and Australia. They're usually quite thick in texture and leaves a icky sticky feeling on the skin.
What I've been told is that they don't like the sunscreen on the body because they found it too thick. On hot days, the sticky sensation is unbearable especially in tropical climates. They don't mind applying sunscreen on the face with face sunscreen, but prefer not to apply sunscreen on the body. It's sad (and alarming) that they would skip sun protection because of this.
In that case, here begs the question: can face and body sunscreens be used interchangeably?
I like using face sunscreen on my body. In fact, I prefer it. I've been using face sunscreen on my arms, legs, back, etc for years. As long as the sunscreen isn't like tinted moisturiser, I'll use it on my body. Face sunscreens are often lighter and non-greasy. They feel better on the skin and you get the same amount of sun protection on your body as you would on your face (provided you apply ample amounts of it, of course, with repeated applications).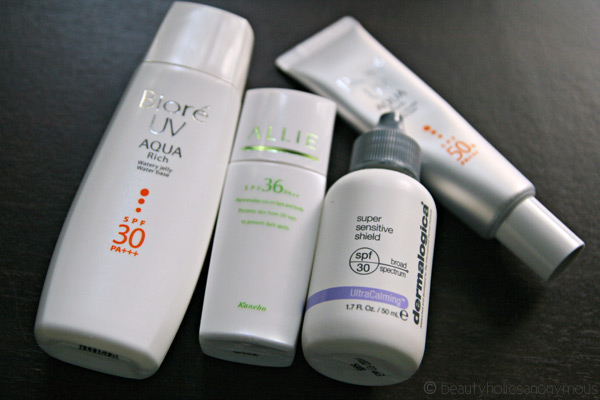 I wouldn't recommend using general sunscreens on the face. By general sunscreens, I mean the family-sized ones that don't particularly specify which part of the body the sunscreen is meant to be used. They are often thicker and comedogenic (block pores). They are all right to be applied on the body but can cause breakouts on the face if used too much. Face sunscreens, on the other hand, are lighter and most of them non-comedogenic.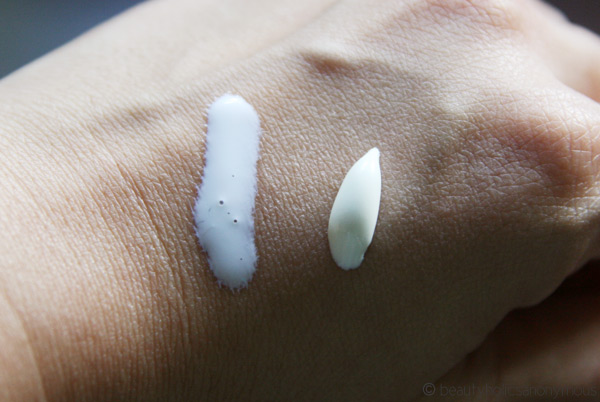 Face sunscreen on the left, body sunscreen on the right
Often people stop using sunscreens altogether because of these reasons – too thick, too much of a grey cast on the skin, breaks skin out, causes acne or even "bacne". Usually, it's because they're not using the appropriate sunscreens for their face and body.
So if you don't use sunscreen on your body because of the reasons I stated above, might I suggest you to consider using face sunscreen for your body instead. Using face sunscreen on your body also means you would need to apply significantly more than normal to make sure you're sufficiently protected. Cost per ml-wise, yes, face sunscreens will always be more expensive than body sunscreens, especially when you have to use a whole lot more on your body. But I'd rather pay more and still use sunscreen on my body than not apply any at all and develop crepey, wrinkly skin (or worse, contract melanoma).
What about you? Do you use sunscreen on your body? What about applying face sunscreen on your body?