Okay, I have this huge girlie crush on Megan Gale. It's embarrassing, but I do. Ever since I saw her on TV when I first came to Australia, I developed a little crush on this gorgeous woman that slowly grew. Which is why I'm exercising my knees and ankles 11 days before fashion week starts because I need them to be strong before I get completely starstruck in her presence and y'know, in case I collapse or anything.
Yeah I am quite the drama queen. 😉
Today I thought I'd do a recreation of one of her looks for the LMFF campaign. If you've seen the advertisements, you'll notice that there are three different looks done on her by the very talented and internationally acclaimed makeup artist, Rae Morris. Now obviously I'm no Rae (excuse me, I can't even put on fake eyelashes. Pfft.), but I thought I'd give it a go myself.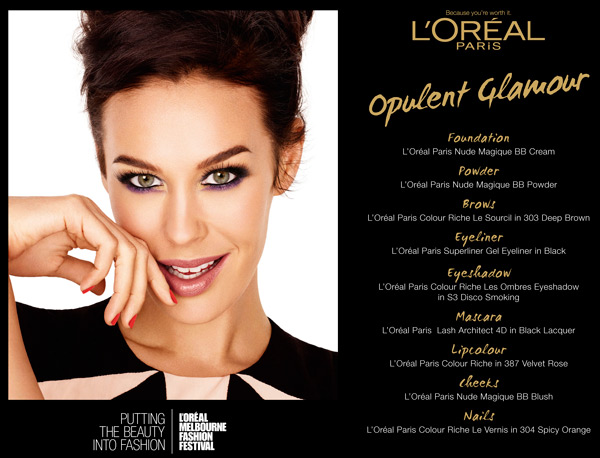 Here's a behind-the-scenes video on how the campaign looks were created.
Now it's my turn! All of the products used for the look were kindly given to me by L'Oreal. To recreate the look of the Opulent Glamour, I'd decided to use the makeup as noted in the face chart above.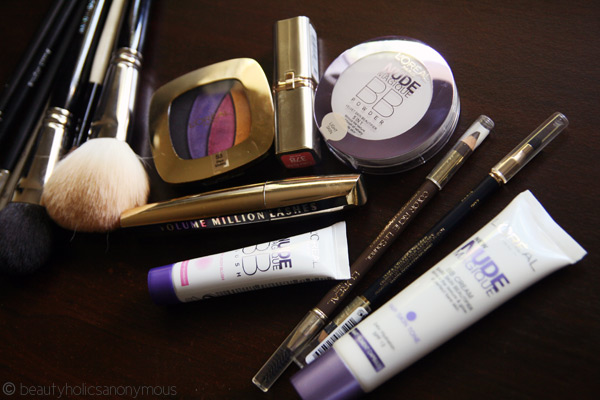 I didn't have the Superliner Gel Eyeliner in Black so I used the Color Riche Le Smoky pencil eyeliner in Stormy Sea instead. It's a navy blue pencil that I think works just as well if not better (good Lord, don't tell Rae!). As for the mascara, I didn't have the Lash Architect 4D, so I dug into my own stash instead, which is coincidentally also something by L'Oreal (Volume Million Lashes).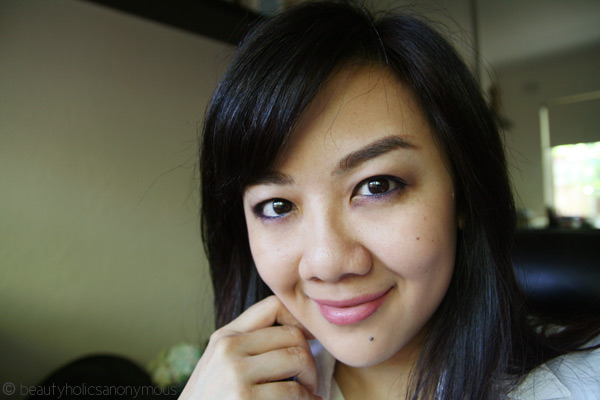 To be honest, when I first saw the Color Riche Les Ombres Eyeshadow in S3 Disco Smoking, it scared me a little. The colour combination was no doubt beautiful but I really wasn't sure how I'd actually use the colours to complement each other given that the shades are so striking. Yet when I used in on my eyelids, the shades (especially the black) wasn't as heavy as I expected it to be. In fact, the eyeshadows blended very well with each other.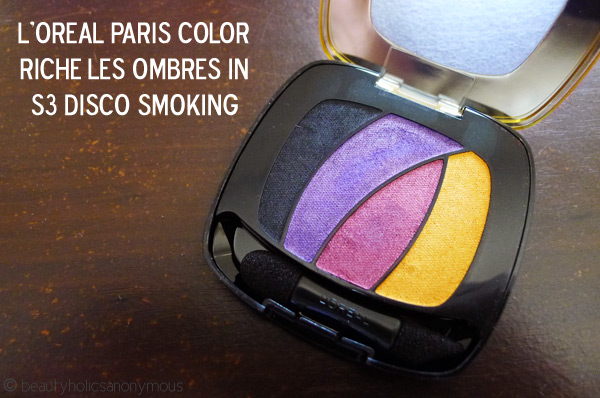 How I did the eyes: Sweep the black eyeshadow across the lids. Add a hint of the pink shade at the outer corners and blend with a bit of the black shadow (be careful not to use too much because you can end up looking like you've been punched in the eyes). Line the bottom of the eyes with the purple eyeshadow. Apply the yellow shadow at the inner corners of the eyes. Line the upper and lower eyelids with the eye pencil. Lots and lots and LOTS of mascara. Done!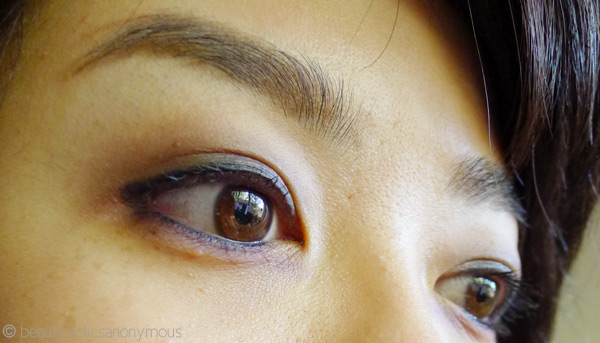 The look is not as difficult to recreate as I imagined it would. I worked the makeup towards my style thus making it more wearable in real life. My eyelashes are no way as long as Megan Gale's, and since I stink at applying false eyelashes, I've omitted that really "lash-y" look.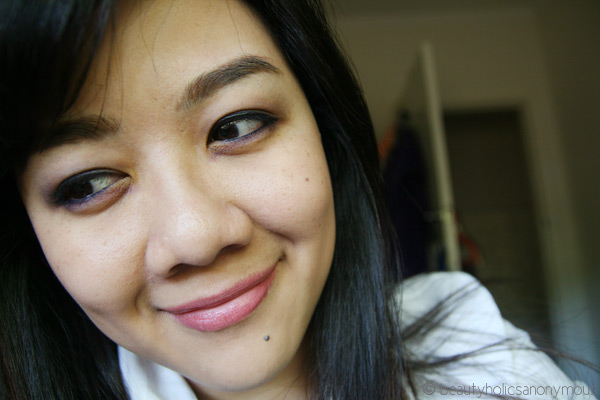 I hope you like the look. It's not meant to look exactly like Megan Gale's (if I look like her, well, let's just say my husband is a very lucky man :P). It's simply an easier-to-pull-off recreation that I can use when I'm out in the evenings. Go ahead and give it a try if you like. It doesn't have to be with L'Oreal makeup, although I do recommend the eyeshadow palette I used in the look. Trust me, if I can do it, you can do it too.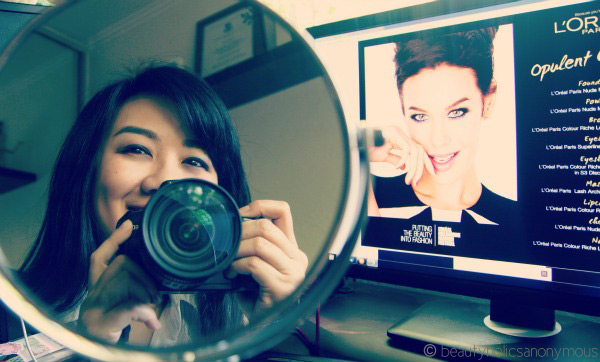 Next week, I'm going to try out the other 2 looks in the campaign. I can't wait! 😀