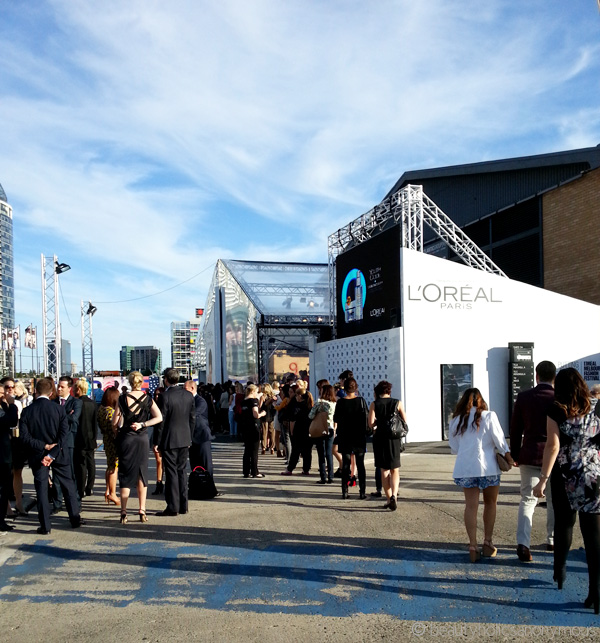 Day 2 began with a quick trip to the Sofitel Hotel where the gorgeous Barbara Palvin is currently staying (I was told that her fans were camping outside the hotel waiting for her to appear!). What started out as a leisurely shower and doing my makeup at the hotel turned out to be 15 minutes longer than I estimated so I had to dash out and grab a cab instead of just taking a tram. The wallet wasn't too happy. Shut up, wallet. I'm off to meet Barbara!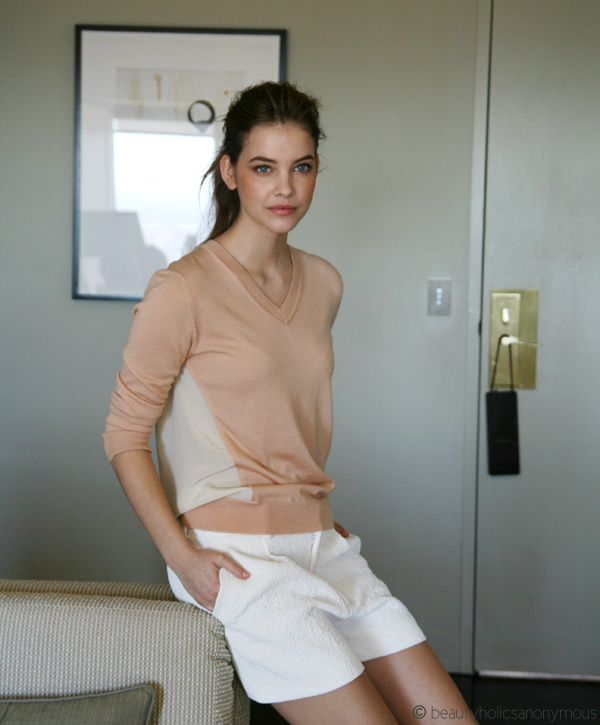 Barbara Palvin in Chloe
Barbara's stylist greeted us at the door and we were immediately shown to Barbara. She was such a friendly chick; shook all our hands and introduced herself to us one by one. As her schedule was very tight, we had to do a group interview instead of a one-on-one. But it was good because she just made us laugh with stories of her career, her sister, her family, her dog (who has a very, VERY long European name that I sadly cannot remember) and her hometown in Hungary.
Time flew by so quickly and soon, it was time to go because she had another interview appointment. She didn't know us from Adam, yet she made us feel at home at her hotel room. I'll be writing about our group interview very soon but suffice it to say, I had a good time chatting with her. Plus that girl is an absolute natural with the camera. Do you know how difficult it was for me to choose just one picture of her for this post? Kid you not, every single photo I took of her was good. It's not my camera. It's HER.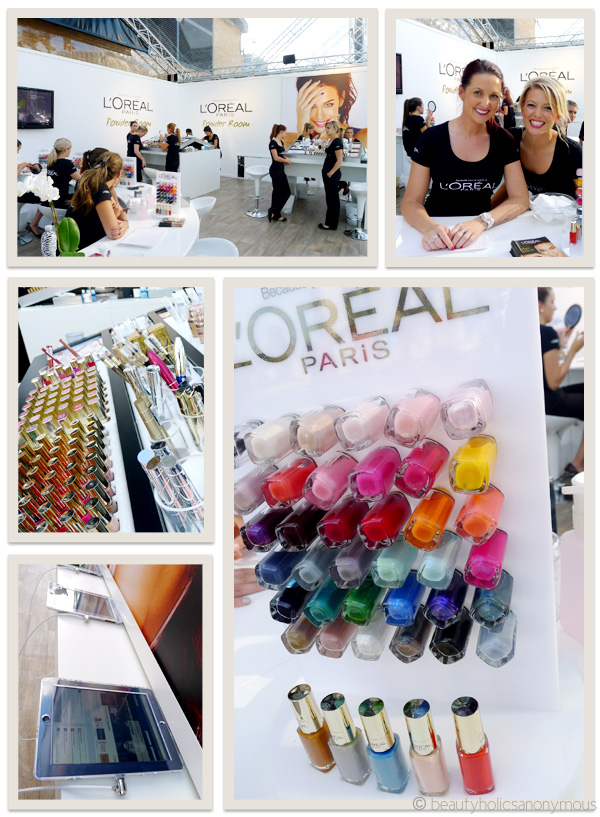 Evening came and it was time to head to the L'Oreal Powder Room before the opening runway show presented by David Jones began. By the way, if you're in the city, I highly recommend you check out the Powder Room. It's free of charge; you get complimentary manicures and makeovers which are always fun. Plus when you're done, you'll be given a goodie bag to take home with you. Just one tip: go early. The queue begins earlier than 5.30pm and they are LONG.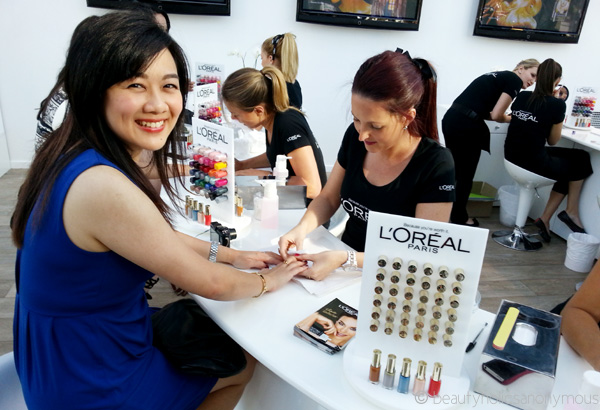 My frock's from BCBGMAXAZRIA (seen here)
The buzz outside Peninsula at Central Pier, Docklands was booming. Fashion week is all about the fashion and that's exactly what you get. It was designer wear and a galore of sky-high heels. The music was pumping. The atmosphere in the runway hall was amazing.
Mary Katrantzou
The runway show opened with designs from award-winning London designer, Mary Katrantzou. Throughout the shows, we got to see the latest collections from many top Australian designers like Ellery, Camilla & Marc, Romance Was Born, Josh Goot, Ginger & Smart, Rachel Gilbert and many more. The show ended with a bang and what a bang it was.
All the runway images were taken with my phone so please forgive the lack of clarity.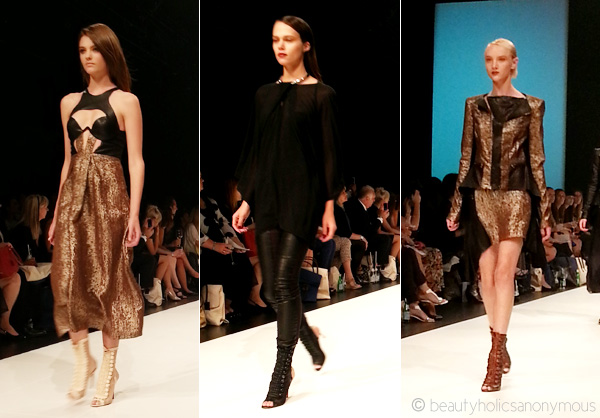 WILLOW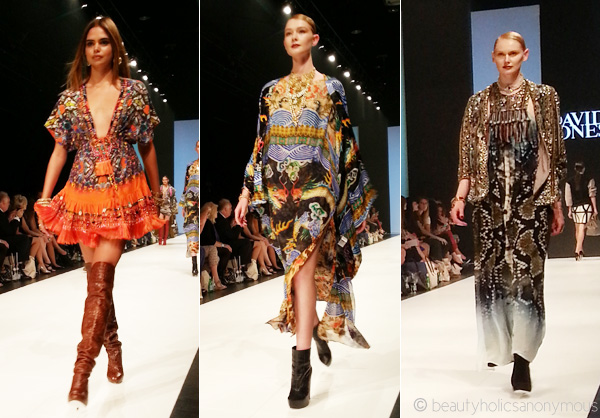 Camilla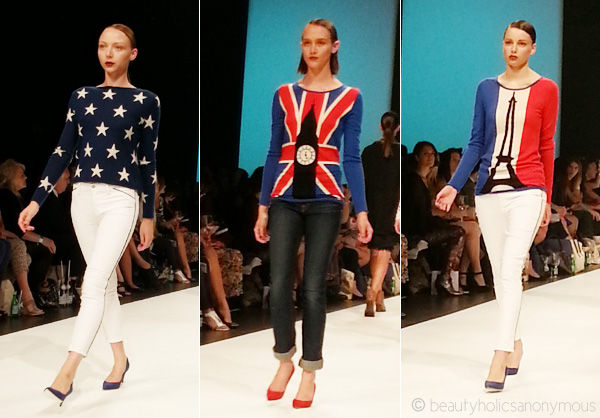 Banjo & Matilda Australia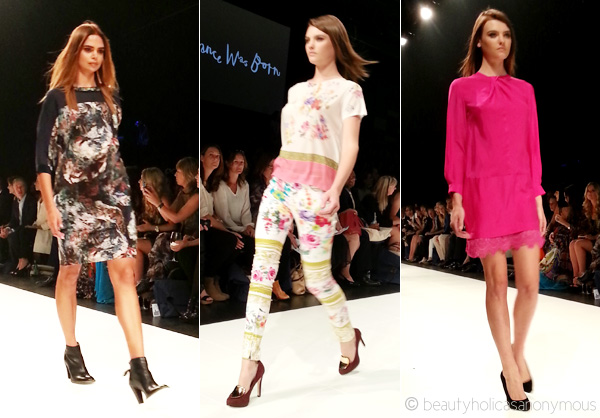 Megan Park, Romance Was Born, Lover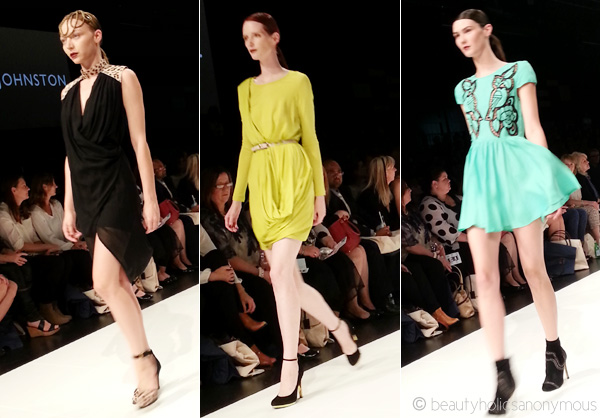 Kirrily Johnston, Gary Bigeni, Alice McCall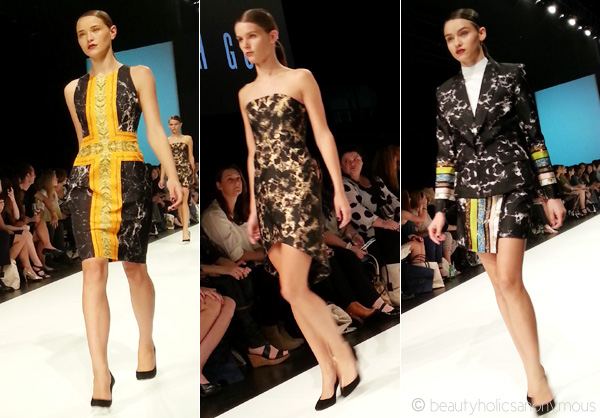 Josh Goot
I didn't stay for the after party as there were just way too many people at Maia. I don't do very well in overcrowded, dark and smokey areas so I left early, had takeaway back at the hotel and relaxed with a face mask instead. All ready to face the next day!
—————————————-
My Experience of Day 2:
If I was a fish out of water yesterday, day 2 totally blew it wide open.
Seeing street style bloggers and photographers at fashion week was surreal. I've only seen it on blogs and magazines, so when I saw it in action, I was fascinated. There they are, in their short skirts and massive high heels, sauntering from fashionista to fashionista and taking lots of photos. They do it so effortlessly, bending down, getting on the floor (even in their frocks!) just to get the best photos.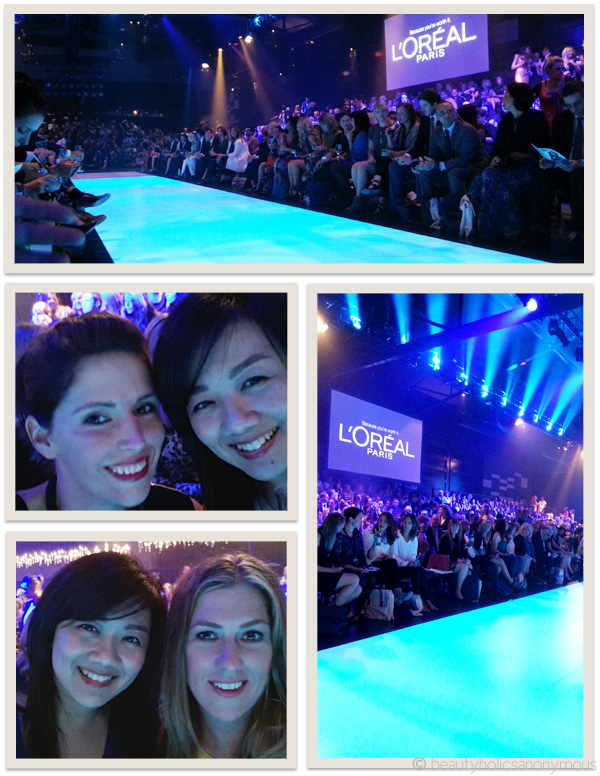 Selfies from the front row with Kate (Drop Dead Gorgeous Daily) and Amanda (Style Hunter)
I was told that there were a number of celebrities around but I had no clue who they were :P. I was just excited to get into the runway hall because I had just about the best seat at the runway show. Well, us L'Oreal official bloggers did. It was mindblowing. We didn't just get good seats. We had GREAT seats. We were seated at the front row, at the middle of the length of the runway. Yes yes, you may slap me now. 😛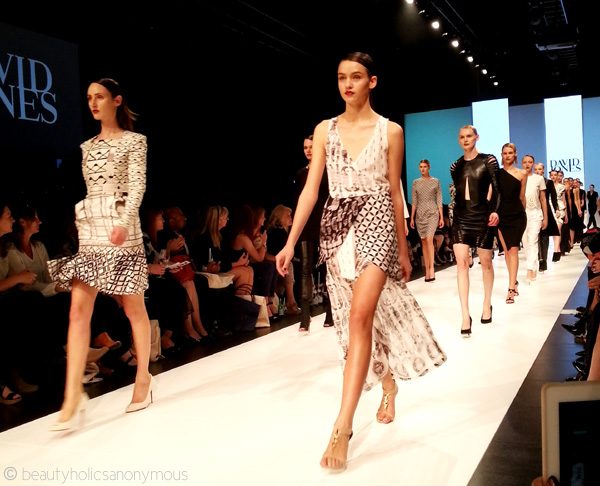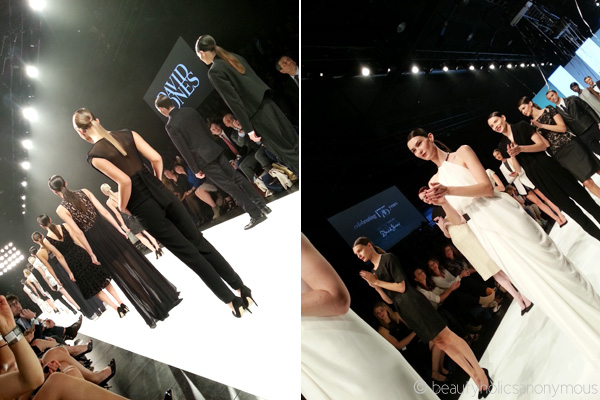 I've only attended one rather mediocre fashion show years ago so having to see this was such an incredible experience. I saw a lot of beautiful dresses that I really wanted. Every other model that walked past me was like "Oooh I want this. No, that. Hang on, the other one's better!". My wallet is screwed because I foresee a LOT of shopping after fashion week. Ahem.
My favourite experience of Day 2 would be meeting Barbara Palvin and the runway show. What an experience. I wonder what will be in store come day 3? 🙂