THE GIVEAWAY IS NOW CLOSED. THANK YOU FOR PARTICIPATING!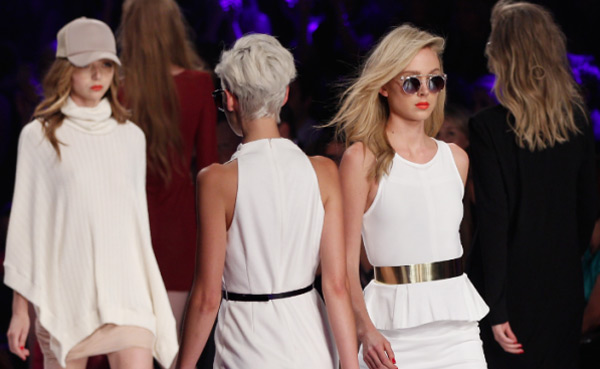 Thank you so much for the very positive encouragement and response last week when I announced Beautyholics Anonymous' involvement with L'Oreal Paris and the L'Oreal Melbourne Fashion Festival (LMFF) for 2013. I cannot even begin to tell you how happy I am that you're happy for me.
Right, I'm doing that happy dance again. 😛
Anyway, at the end of the post, I mentioned looking out for something special this week because I have something big for you. And oh boy, do I have something big.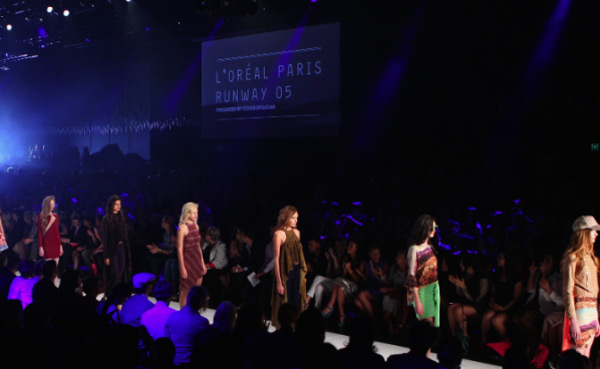 L'Oreal is giving away 2 tickets to one of the L'Oreal Paris Runway Shows to one lucky Beautyholics Anonymous reader! The one you'll be winning is the L'Oreal Paris Runway 05, which is hosted by Harper's Bazaar. Not only that, the 2 tickets for this one lucky winner will also include VIP access to the lounge.
At the moment of writing, the tickets to this show are already sold out so this is money-can't-buy experience that I think you will love. Plus I'll get to see you there! 😀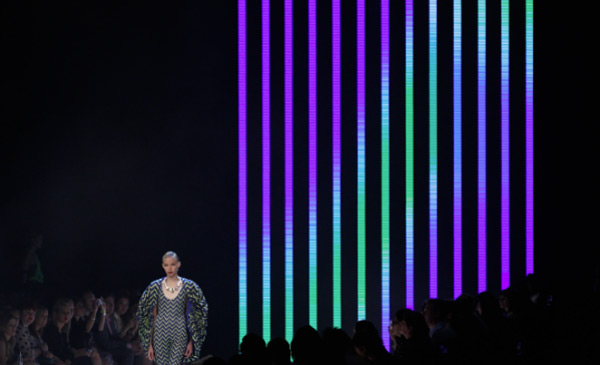 Renowned for their drama and style, each L'Oréal Paris Runway is supported by Australia's leading fashion titles and presents the most sought-after collections from Australia's top designers. This is your chance to experience the excitement and allure of a world-class fashion show.

Arrive early and take in the picturesque waterside atmosphere of the Festival precinct at Central Pier. Be pampered in the L'Oréal Paris Powder Room and walk away with a bag of goodies or explore the many restaurants and bars on site prior to your show.

Featuring: Arthur Galan AG, Bassike, Christopher Esber, Easton Pearson, Ellery, Karla Špectić, sass & bide

Date: Friday, 22 March 2013
Time: 7.00pm
Venue: Peninsula, Central Pier, Docklands
Please take note of the date and time to check if you're available during that time.
HOW TO ENTER:
1. Like the L'Oreal Paris and the LMFF Facebook pages
and
2. Leave a comment below.
Too easy! 🙂
TERMS & CONDITIONS:
1. This competition is open to Australian residents only. For Australian residents residing out of Melbourne, travel is not provided. Please arrange your own transportation to the event.
2. The minimum value of each ticket (VIP lounge + reserved seats) is $195.00.
3. Anyone can enter regardless of whether you've won anything here before.
4. Only one comment per contestant will be accepted.
5. Please keep it clean and spam-free.
6. The closing date for the giveaway is 10 March 2013.
7. A winner will be selected at random and announced on 11 March 2013. An email notification will be sent to the winner.
8. The tickets and wristbands will be handed to the winner on the day of the event. Beautyholics Anonymous will liase with the winner on when and where to meet in order to receive the tickets and wristbands.
9. The winner must respond to the notification email to claim the prize within 5 working days.
10. Beautyholics Anonymous and L'Oreal Paris reserve the right to change the terms of this giveaway at any time.
Feel free to spread the word to your fashion-loving friends. I'd really appreciate it.
Good luck! 😀