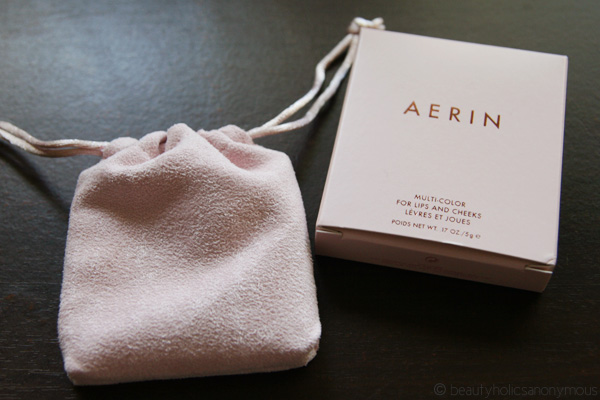 Shopping sprees are so bad for shopping bans and truly, I do try to keep to mine. Except when it comes to blushes. I just can't seem to say no to more blushes (as if I don't already have enough!).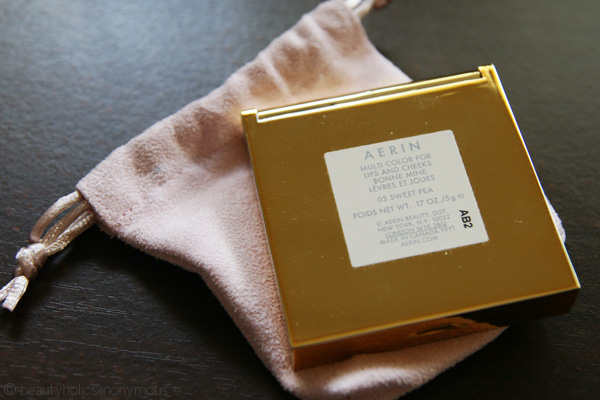 One of my very recent acquisitions is by AERIN. I've been wanting to try out AERIN makeup for some time now ever since I read of it on British Beauty Blogger many months ago. AERIN is by Aerin Lauder, who is the granddaughter of the esteemed iconic Estee Lauder. Unfortunately, this isn't available in Australia (at least, not yet) or else I'd snap something up ages ago.
Anyway, after a wee shopping spree at Neiman Marcus, may I present to you my first blush from AERIN and that's the Limited Edition Multi Color in Sweet Pea.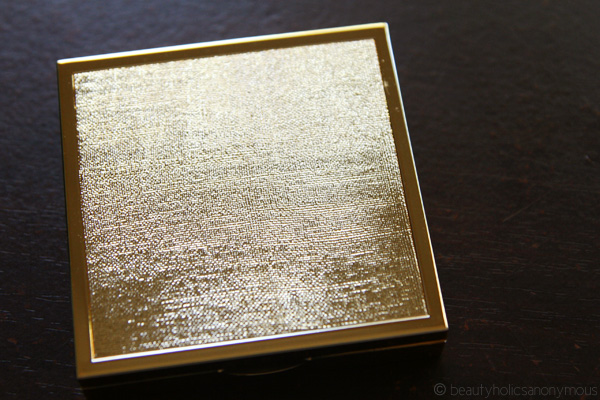 The packaging alone drew me in. It comes in a pale pink box and velvet drawstring bag. The blush itself is very typical of gold Estee Lauder packaging except without the EL monogram; instead there's an embossed weave on top. It doesn't come with a brush so there's no waste of space. The whole compact is just a mirror and the blush.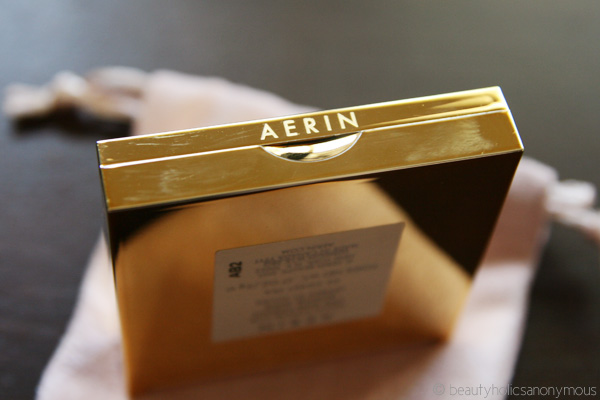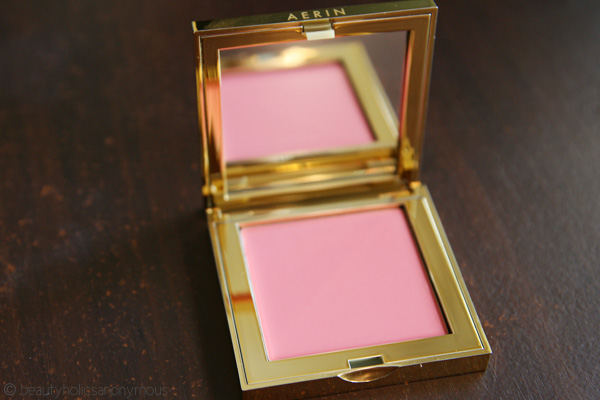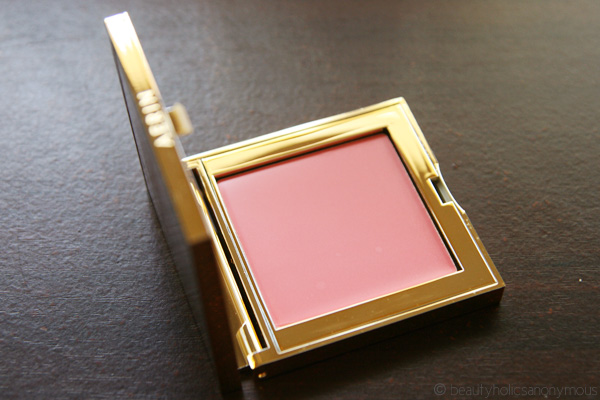 The blush is a creamy one. When I first decided to get this, I didn't read the description properly and thought it was a powder blush. I don't use cream blushes often so when this finally arrived, I was a tad disappointed and thought I've made a mistake. But when I tried this out on my cheeks, I took it all back. It's gorgeous!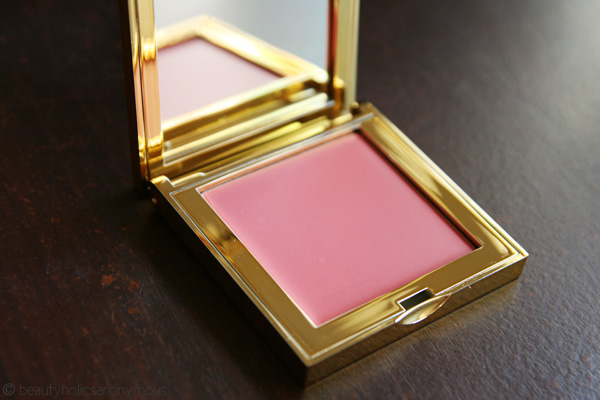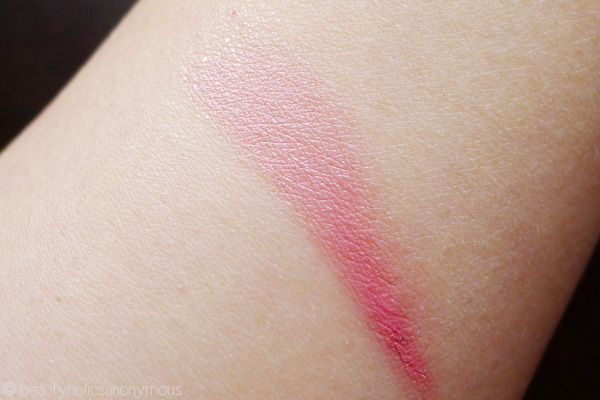 Sweet Pea is a beautiful shade of coral-pink (more pink but without the cool undertone). The texture is creamy, not gritty and feels very luxurious on the skin. I use a stippling brush to apply this on my cheeks. Stippling brushes are great for cream blush application as they pick up just the right amount of product you need for your skin without piling on too much. It also gives you a very natural finish on the skin.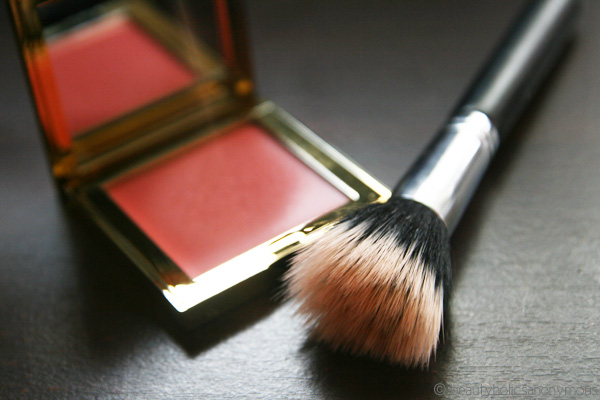 In terms of longevity, it's quite long-lasting and only starts to fade after 6 hours. You can also use this on your lips but I don't do it because the brush that goes onto the blush also applies on skin with foundation/BB cream. As my brush double/triple-dips the blush, it's tainted with base makeup and I'd prefer it not to go on my lips as well.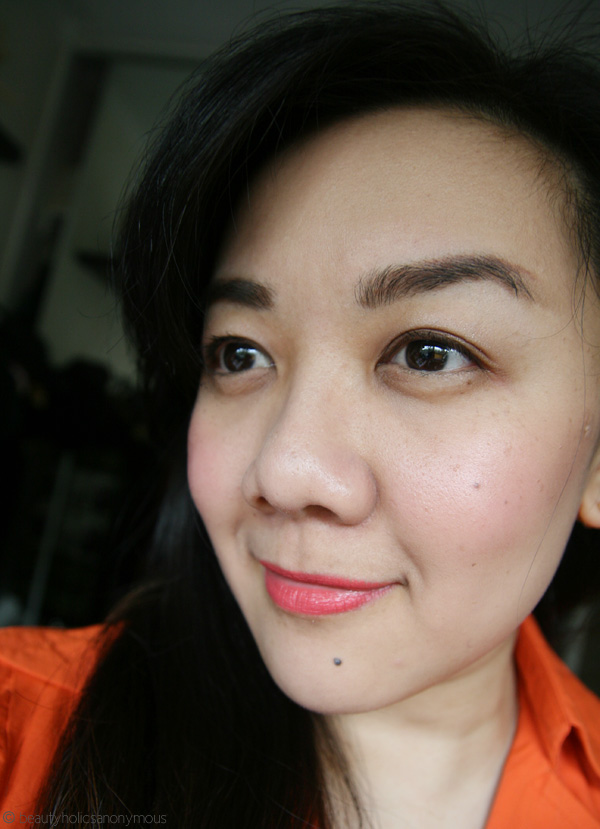 On lips: Clinique Long Last Lipstick in Runway Coral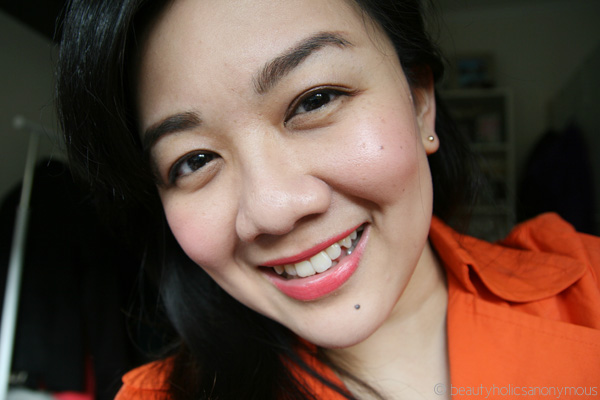 If you're a lover of blushes like I am, you're going to like this beauty. So … *wink wink nudge nudge* … 😛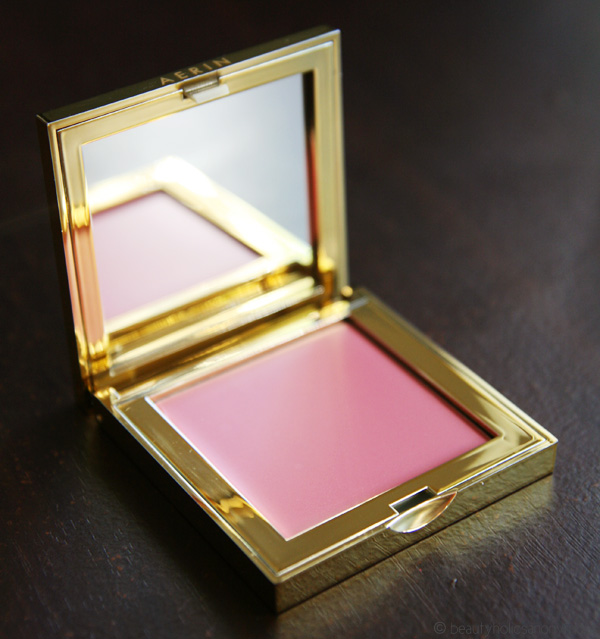 AERIN Beauty Limited Edition Multi Color in Sweet Pea retails at US$42. I purchased mine from Neiman Marcus.
Have you tried anything from AERIN before? Let me know what you think because I'm very tempted to get more. 😛