I have the worst luck with eye creams. My undereye area is extremely delicate and is prone to premature fine lines. It's also very susceptible to eye creams that are just slightly richer that what my skin can take. With eye creams that are too rich for my undereye area comes milia or oil seeds.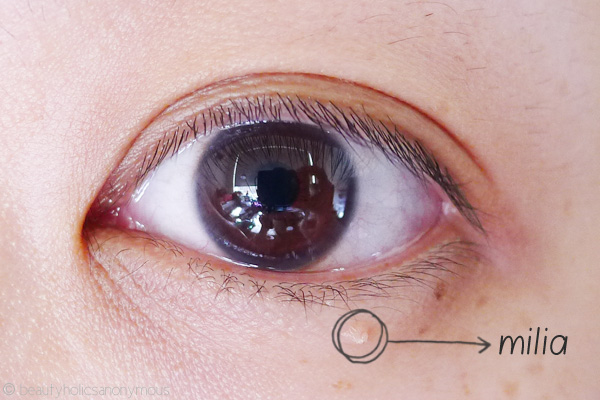 I can't remember which eye cream I was using a year ago but soon after using it, an oil seed grew on my left eye. I couldn't get rid of it because it's so near my eye. It's not just there; it's bloody growing! The skin around it is starting to sag as well and it just looks awful every time I do a close-up of my left eye. As I'm worried about sprouting more of these oil seeds, I have to be very careful as to what eye creams I use, particularly in their texture and consistency.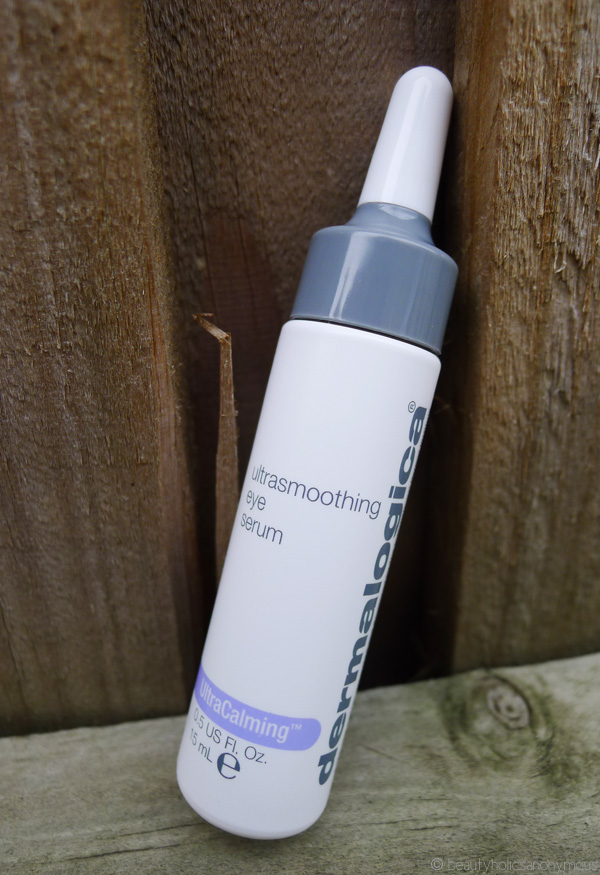 A few months ago, I had the opportunity to try out Dermalogica's UltraCalming UltraSmoothing Eye Serum. It really does look and feel like a regular skin serum if not more watery. Just like its UltraCalming range, the eye serum smells faintly of lavender which is lovely.

The eye serum was developed for individuals who experience skin irritation around the eye area. Good for me because my eyes do get irritated and itchy quite often and I have a terrible habit of rubbing them when they're itchy (seriously, tell me how to stop rubbing them when they're itchy. How do you combat that?!).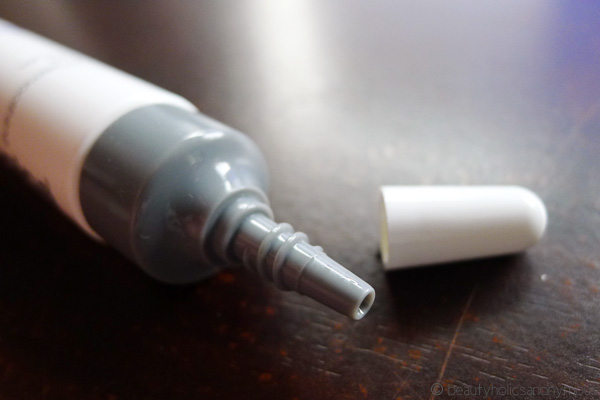 The eye serum contains anti-aging ingredients like Magnesium Ascorbyl Phospate (MAP – a water-soluble form of Vitamin C) which is effective in low concentrations and is stable at a neutral pH. It also contains Hexapeptide-11 (derived from yeast) that consists of 6 amino acids which firm the skin, help improve elasticity and reduce fine lines. I'm still waiting to hear from Dermalogica on whether this is a gluten-free product or not. I'll update this post and let you know as soon as I get more information. Update (31 July 2013): Dermalogica has confirmed that the eye serum is formulated without gluten.
So, did this work for me? It didn't miraculously erase fine lines but I've noticed that I'm not getting any more fine lines around the eyes (it may not look better but as long as it's not doing worse, I'd say the product is working :P). The serum calms any irritation around my eyes which stops me from rubbing them. It also reduce puffiness below my eyes.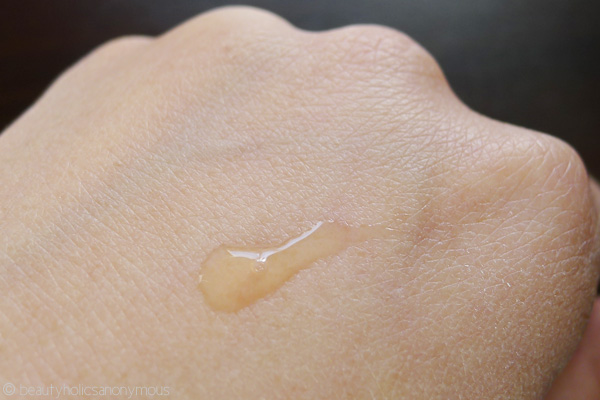 I love how thin and watery the texture is. Many women may prefer creams for the undereye area but this thin serum works a real treat for me. There's no development of any new milia yet it's still rich enough for my very thin and delicate undereye area. Even though it's called a serum (and usually, you'd apply a moisturiser over a serum), there's no need for you to apply an extra eye cream over this. I find that the eye serum more than suffices as an eye cream.
This has been my go-to eye cream for day and night and I can't be happier with it. This is coming with me for when I'm travelling as the thin bottle barely takes up any space or weight. Easy peasy. 🙂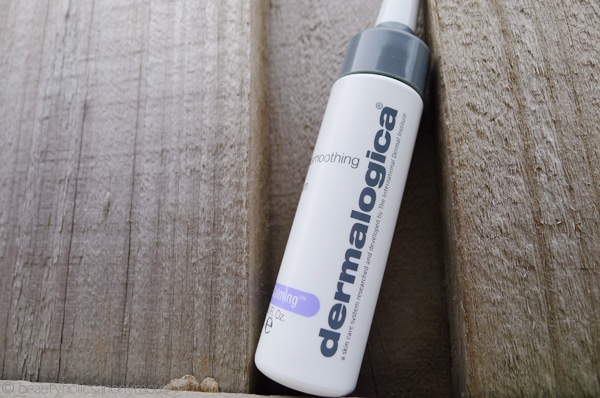 Dermalogica's UltraCalming UltraSmoothing Eye Serum retails at AU$69.00 for 15ml and is available at Dermalogica skin centres, selected David Jones stores and Adore Beauty.
What I like about it: Lightweight, applies well on skin, soothing scent, reduces puffiness and irritation under the eyes.
What I do not like about it: Nothing
Do you encounter problems with milia? How did you fix it (short of laser surgery and all that)? What's the best way to stop itchy hands from rubbing itchy eyes? I've tried nail polish on fingers. It doesn't work. Ish, I'm such a kid with fine lines. 😛
Note: This product was provided for editorial consideration.