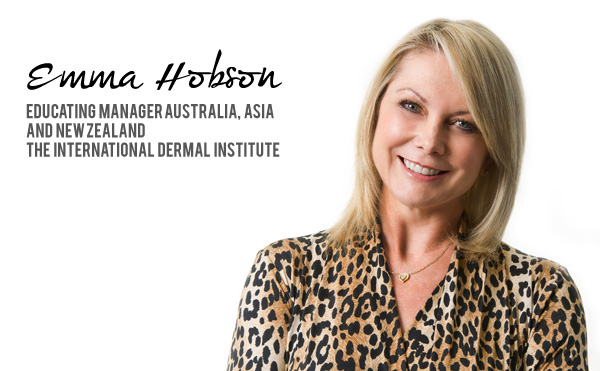 I love chatting about skincare to anyone who would listen and when I'm given the opportunity to pick the brains of an expert, I bring out my brain-picking arsenal of questions :P. I recently had the pleasure of doing an email interview with Emma Hobson from the International Dermal Institute (IDI). The IDI is a training centre for over 75,000 professional skin therapists annually and is also responsible for the research and development of Dermalogica products.
Emma is a Skin and Body Care Specialist who's been in the industry for over 25 years. With experience ranging from business owner, Spa Director, College Principle to Corporate Manager and working in countries such as Asia, England and Spain. Emma has collected an extensive range of knowledge with a definite Global perspective in all aspects of the professional skin care industry.

In 1993, Emma joined the The International Dermal Institute at their London location. Since 1995 Emma has been heading up the education department as Education Manager out of their corporate offices in Sydney, Australia.

Emma's area of expertise continually grows, encompassing dynamic business strategies as well as her knowledge and insight into the future trends of the skin care, wellness and Spa industry, all of which have lead her to speak on many platforms. These include television interviews, invited speaker for industry trade shows in Japan, Hong Kong, London and Australia, as well as the national congresses of C.I.D.S.C.O, I.S.P.A. and A.S.P.A.
When one gets to pick an expert's brains on a topic she's passionate about, oh boy does she go all the way :). I'm so glad to have the opportunity to ask her some burning questions I've been having about skincare and she was very quick to respond.
**********************************************************
1. What's the best age to begin anti-aging skincare? Is there a thing as "too young" for anti-aging skincare?
Since sun screen is one of the best anti-ageing products on the market I'd suggest using one of these post 6 months old. When it comes to looking after your skin and protecting it from the environment and the damaging effects that can have on the skin, I'd suggest post puberty; at this stage only a very simple regimen is required. This would then change in your early 20s to having some targeted treatments such as an eye care product, which would increase into your late 20s. Early 30s is when serums, concentrates, masks, more sophisticated exfoliants and moisturisers start to be introduced. By the time you are in your late 30s and 40s you should have a very active, targeted treatment regimen to assist the skin in defending itself against premature ageing.
2. What do you think about layering serums? Is this more effective for the skin or counterproductive? What serums should not be used together?
Layering is a concept the skin really embraces and normally can be very effective and beneficial. When not to layer? Well, that would be dependent on the individual product itself. It may just simply not work synergistically with other products. Perhaps it's an exfoliating serum that required to be used solo, or it may be the order you place the serums on. The water-soluble ones go on first, followed by oil-soluble. If it has silicones, ideally this is applied last as anything placed over it could then be deemed ineffective (again formula dependant). In summary, check with the manufacturer's instructions of use.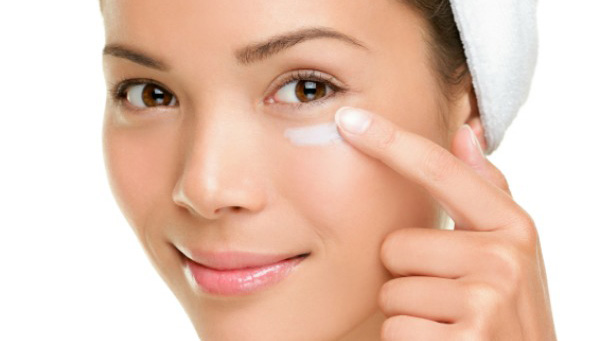 Image credit: Loving You
3. I've read that eye cream is just a gimmick from cosmetic companies to sell more products and that they contain the same ingredients as moisturiser. What are your thoughts on this claim? Do we really need eye creams?
It is advisable to try and use products specifically designed for use around the eye area, reason being the fact that each product will have been designed, formulated and most importantly TESTED to be used in this area (this means tested in particular to enter the eye and not cause any possible damage or negative effect).
The eye area is more delicate where the skin is the finest on the entire body. The eyes are generally more sensitive for the majority of people and can be 'reactive'. It's also the first place to show the tell-tale signs of ageing. So yes, they have to be treated with lots of TLC and I believe that comes, in part, from a good eye care product as they really can make a significant difference to their appearance. Eye creams help to not only hydrate the skin, improve the skin texture but very importantly protect the delicate eye tissue from premature ageing. Another visible challenge is increased dehydration and dryness which makes the skin look dull and lifeless, so hydration is a key to vibrant skin.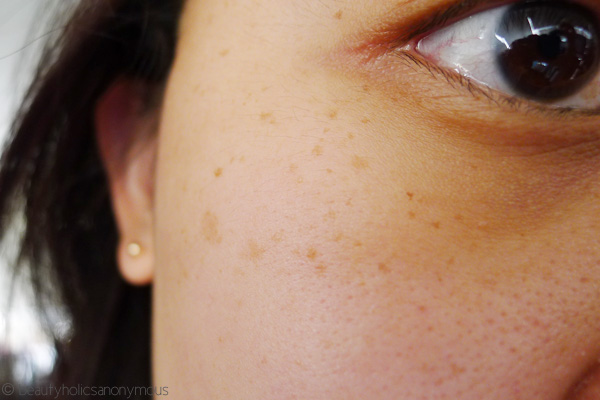 4. I have hyperpigmentation on my cheeks that is sadly growing (it's genetic; my grandmother and mother have it too). What can I use and/or do to slow it down?
There are some effective treatment products. Skin lightening/brightening products usually contain active ingredients which primarily act as melanin (the skin pigment) suppressors that can effectively lighten the skin and even out skin hyper pigmentation. Various ingredients affect the different stages of the metabolic chemical pathway involved in melanin production and so as a combined 'task force' they can effectively target the skin discolouration. Exfoliation is also a key component of the treatment of hyperpigmentation to ensure efficient cell turnover rates and the removal of the surface dehydration, dry and old pigmented skin cells. In addition exfoliation enables the more efficient penetration of pigment lightening actives into the skin.
You can expect to have a positive impact on treating pigmentation however each case (person) is different with how well the treatment will work. The severity, one's hereditary background and the length of time are all factors that will determine the level of success.
The hottest and most effective skin brightening ingredients available are:
Oligopeptide 34
Palmaria palmata is a red alga
Zinc Glyconate
Glucosamine
Niacinamide
White tea extract (camellia sinensis)
Licorice
In addition Vitamin C and its derivatives such as MAP (Magnesium Ascorbyl Phosphate), Ascorbyl Glucoside, Ferula foetida Root Extract, contribute to the effect of brightening the skin without impairing skin health.
In addition to topical treatments you may wish to consider a course of Fraxel laser therapies with a dermal therapist/cosmetic surgeon. The results for many are very positive.
Prevention is the key but it does take diligence. A sunscreen of SPF30+ needs to be worn and reapplied to the skin daily (12 months of the year). In addition you need to avoid having artificial fragrance on the skin especially avoid spraying your fragrance on your neck but rather spray on or under your clothes (this prevents the brown discolouration you often see on peoples necks).
Try not to use skincare and hair care products that also contain fragrance and be aware of the medications you are taking that may be photosensitive. Another major contributor is pigmentation caused by inflammation; if you get sinus congestion or breakouts which results in the skin swelling, try to keep the inflammation down as much as possible as this can result in skin marking and discolouration. Last but not least stress can cause us to get blotchy skin due to the hormones that we release during times of stress, they can stimulate pigmentation therefore take up yoga or something!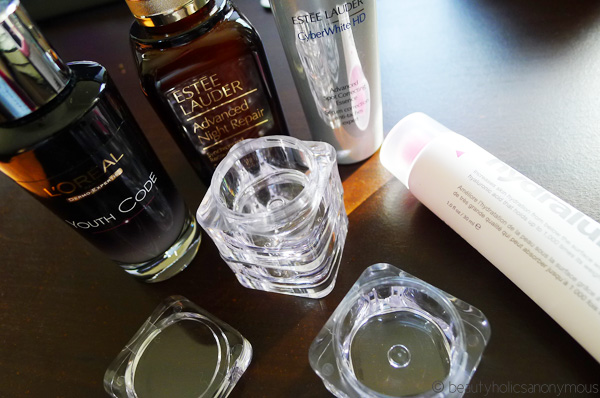 5. I'll be travelling soon and would love to bring my staple serums with me. Unfortunately, they're too heavy to bring along. Is it okay to decant serums into plastic bottles/jars or would that affect the serums badly?
Yes you can "decant". The key is to place them in clean, dry, contamination-proof packaging. Not all formulas work well stored in certain plastics. I'd suggest trying to place them into something that is made from the same material as the original packaging e.g if it's glass, keep it in glass.
6. I apply a separate sunscreen over my day moisturiser that may already have SPF15. My sunscreen is never less than SPF30. However, when I apply foundation or BB cream over the sunscreen, it may contain SPF 15. Does this mean that the SPF15 of the makeup negates the SPF30 I originally put on? Would my overall face protection still be SPF30 from the sunscreen or just SPF15 from the makeup?
No, your application of various products containing sun screen does not negate one or the other. Equally they are not accumulative, meaning if you apply one product with SPF 15 then another with SPF 15 you don't end up with a SPF 30. You'd end up with fractionally over the SPF 15 you applied with both products. That is of course if you applied sufficient product to get the SPF 15 in the first place e.g. you will need 1/4 of a teaspoon of sun screen. An SPF 30 product has to be applied on the face and neck to get the SPF 30 as stated by the manufacturer. The Cancer Council of Australia has all the guidelines on their website.
**********************************************************
Many thanks to Emma for taking the time to answer my questions!
This woman truly has a wealth of knowledge when it comes to beauty. I hope to meet her in person one day, talk shop and continue picking her brains on skincare and beauty. This young(ish) Padawan has much to learn.
If you have any questions about skincare that I'm not able to help you with, please let me know in the comments. I'll send them to Emma and hopefully she'll be able to answer your burning questions too. 🙂