If you follow me on Instagram, you may have noticed that my very first video I did in Instagram was the unboxing of the huge Christmas in July pack Maybelline kindly sent me a couple of months ago. That box was craaazy!
I've tried a few of the items in the box and thought I'd share my thoughts on the new Instant Age Rewind The Lifter foundation. In fact, it was the first item I reached for when cracking my head trying to decide what to delve into first. What can I say; I'm a sucker for cute packaging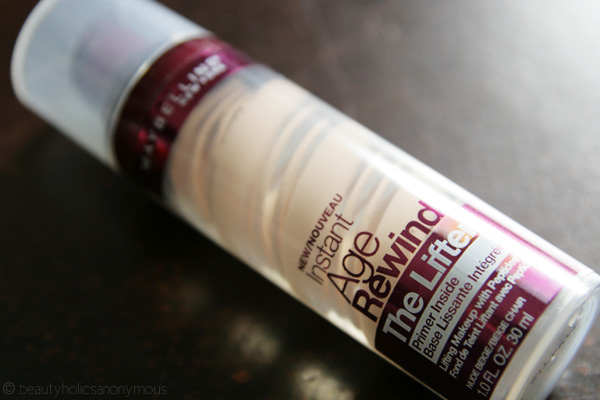 Description:
Maybelline New York Instant Age Rewind The Lifter Foundation promises to instantly create a smooth, even complexion, minimise the look of fine lines and improve sagging and loss of elasticity. It is formulated to provide smooth and consistent coverage that corrects imperfections.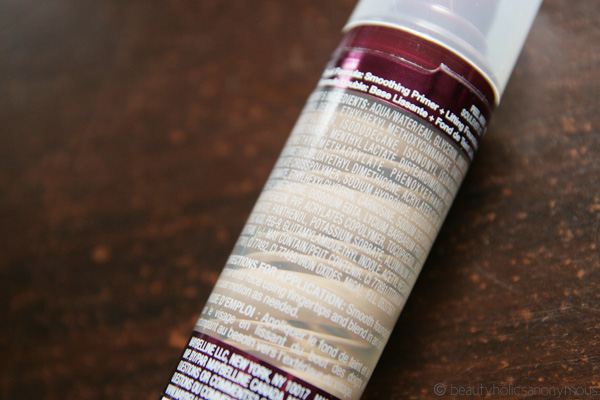 Speaking of packaging, how cool is it? I really like the helical twist inside the bottle which looks all science-y and stuff :P. Okay, to be fair, with the foundation all "twisted" like that, it means that you actually get less product than what it looks like on the bottle. Pump packaging, well, you know that's a major plus for me. It makes dispensing of foundation easy-peasy.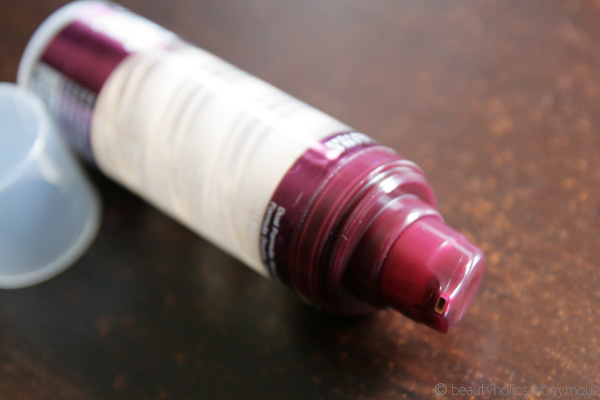 The foundation is light and whipped in texture and resembles mousse. You know Kraft's Whipped Peanut Butter? It feels exactly like that :P. It also spreads smoothly on the skin just like P.B.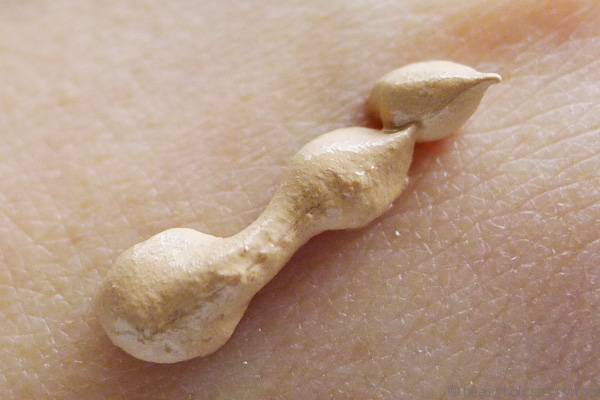 This foundation contains a dual formula that consists not only of the lifting foundation but also a smoothing primer. I used this foundation a number of times without an additional primer and it does last quite long without disappearing off my skin mid day.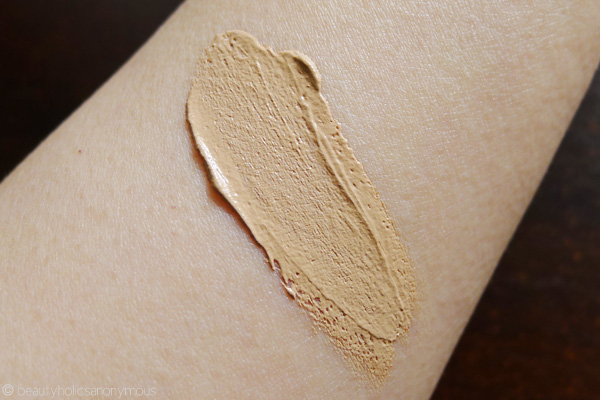 The shade I'm using is Nude Beige. In terms of coverage, this is a medium but can be layered to build it up. However, you have to be careful using too much of this because it can look cakey on fine lines. I found that it looked a tad cakey on my spots. The finish of this foundation is matte, which works well for those with oily to combination skin. Does it really improve sagging and loss elasticity? Nah, not really. I didn't see any difference in skin boing-boing-ness with this on.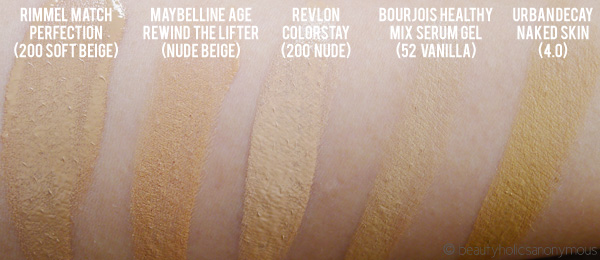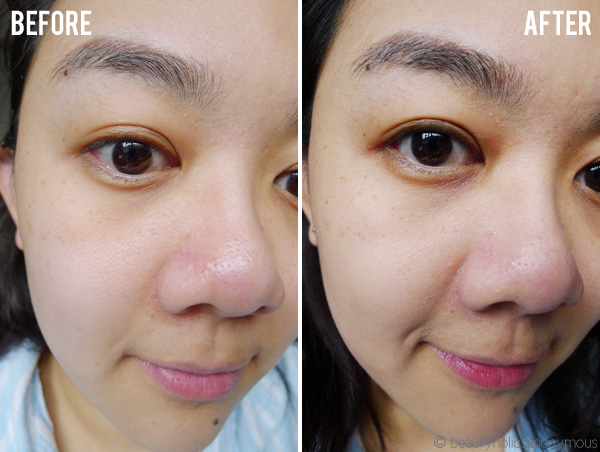 Do I like this foundation? I do, despite the slightly caked-up bits on my spots. When I'm not breaking out and am having a good skin day, this actually looks good on my skin. It doesn't oil up on my T-zone too soon (think a couple of hours) and lasts all day. It's an average foundation, pretty decent most of the time and the helix in the bottle just looks damn cool.

Maybelline Instant Age Rewind The Lifter Foundation retails at AU$25.95 for 30ml and is available in 8 shades – Creamy Ivory, Classic ivory, Nude beige, Creamy Natural, Sandy Beige, Pure Beige, Medium Beige, and Honey Beige.
What I like about it: Light, whipped texture, leaves a matte finish on the skin, long-lasting, cool packaging
What I do not like about it: Cakes up on spots and fine-lines if too much foundation is applied.
Have you tried out this foundation before? Thoughts on applying whipped peanut butter on your skin? No? Aww.

Note: This product was provided for editorial consideration.