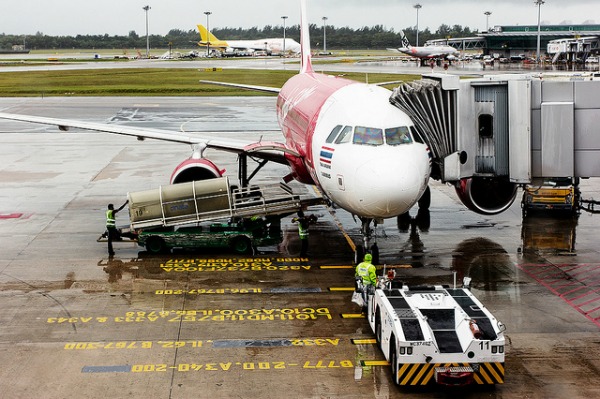 Happy Thursday, folks!
Hope you've had a great week so far and am enjoying the travel beauty posts I had for you the past 3 days.
Today, I thought I'd move away from travel beauty stuff and tell you some of my essential tips when travelling. These are tips I've picked up over the years and some had to be learned the hard way. Hopefully this will help you when you travel as well.
In no particular order (I'm just throwing them in as I go along), here are my top travel tips:
Write your full travel itinerary down and email it to your family and closest friend(s). This includes emergency phone numbers of everyone you're sending the itinerary to and phone numbers and/or addresses of your destination.
Let your post office know you won't be around to collect mail and request that they keep it in the post office for you. If you're going to be away for a week, it's not necessary to inform them as most post offices keep your mail for your for at least 5 working days. If you're going for a month, inform the P.O that you're going to be away for only 2.5 – 3 weeks and give them the date of your return a few days before you actually return. I don't recommend telling them the exact dates you will not be at home.
Research the destination country you'll be in and if it's worth getting a local mobile phone SIM card (preferably with affordable add-on data). International roaming may not be necessary especially if you have sufficient data allowance for the prepaid card. People can reach you via Whatsapp, Viber, etc.
However, if a local SIM card is not a viable option, remember to switch your phone's data roaming off. It's often not the roaming calls and text messages that give you that shocking phone bill. It's data roaming. Check your phone settings. Best to just turn 3G and everything related to data off when you're overseas.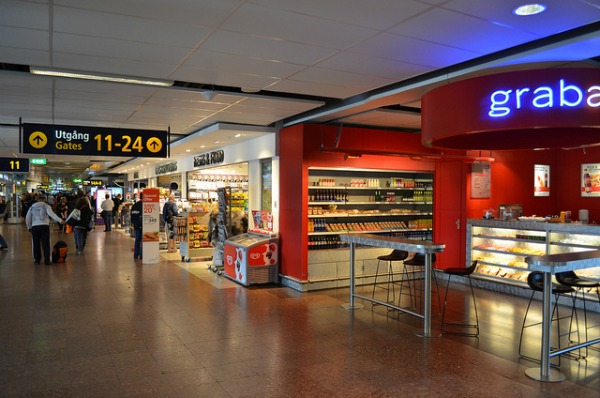 When you receive your boarding pass, check the gate you're supposed to be in on the flight details monitors in the airport several times before you reach your gate (especially when you intend to spend some time duty-free shopping). Sometimes, there could be gate changes and you may not be able to hear any announcements over the PA system. I've had more than one occasion run like a crazy lady from one end of the terminal to the other because there had been a gate change but I wasn't told about it when I checked in.
Ladies, bring a personal alarm with you and have it in your bag or pocket at all times. You never want to need to use it but it's a useful item to have. Make sure the alarm has enough battery power (I once carried a personal alarm with me for some time only to realise that the battery has died when I did a random check. It would have been completely useless in case of an emergency).
When flying, choose the window seat instead of an aisle seat. I used to select aisle seats for years when I travelled because I thought it would be more convenient if I needed to head to the loo. Unfortunately, it also meant getting climbed over and awakened every hour when the other 2 passengers needed to do their business. Unless you really do need to use the loo frequently, the window seat will actually be more comfortable. One less arm rest for the other passenger to hog, a "wall" for you to rest your head against and no one to climb over you to get out. I know it's probably not the best thing to say, but when you're travelling alone, it's better to be the person who incoveniences others than be the person frequently inconvenienced.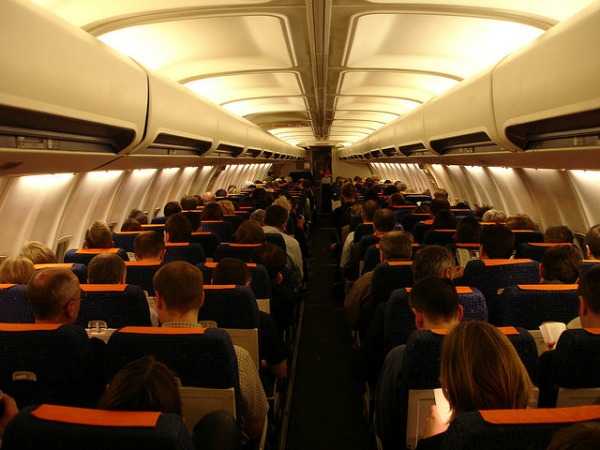 Having said that, whenever possible, I choose the emergency aisle seat. Whenever I fly via Air Asia, I pay extra to secure the emergency aisle hot seat. It's great leg room with no one to climb over me or me needing to climb over anyone to get out. It's a small fee I'm more than willing to pay.
If you're not flying budget airlines, bring an empty water bottle with you and request a flight attendant to fill it up with water for you. The air is drier than the desert 35,000 feet up in the air and the flight attendants don't normally bring water out for the passengers every hour. It's best to have your own stash of water to sip on throughout the flight without having to bother flight attendants for cups of water every half hour.
Noise-cancelling ear/headphones will become your best friend when you're flying, especially if there are young children around you. They will not completely shut out crying and screaming if they're near you but at least it helps. If you're intending to fly for many hours (over 7 hours), consider investing in a pair.
Another essential item to bring with you on board a plane is a pair of good ol' earplugs. I can't even begin to tell you how useful they can be. For example, I was flying to KL via Air Asia a few years ago and I sat at the next column, 3 seats away from a lady who slept and SNORED the entire flight. This woman sounded like one heck of a factory, I tell you. The poor girl sitting next to her didn't only have trouble sleeping, she couldn't even sit still because of how loud the woman next to her was. I bet the far end could hear her loud snoring too. Thankfully I had a pair of earplugs I could use to drown out the loud snoring. Too bad I didn't have an extra pair for the poor girl. I bet that was over 7 hours of torture for her on that flight.
I have a lot more travel tips but I'll leave it at these for today. If you have any travel tips of your own, please do share those golden gems with us in the comments below.
Happy travels!