The ubiquitous brown bottle from Estee Lauder has always been a firm favourite of mine. I've been using the original formula on and off for over 10 years now and it's always given my skin good results. The only reason I move away from it is to try other serums in the market; I wouldn't even leave it if I don't have to. It's one of the few serums I recommend to anyone looking for a good one.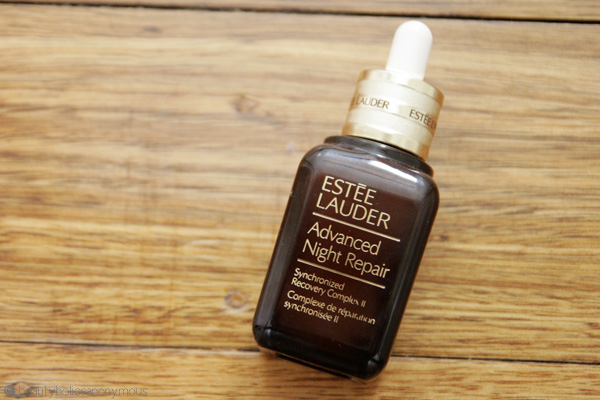 When Estee Lauder reformulated their classic brown bottle serum to the Advanced Night Repair Synchronised Recovery Complex II, I was very interested in finding out how it works and if it really was better than the original formula. Now, I have to say that in my quest for better serums, I haven't used the original formula for almost a year now so I cannot thoroughly compare the version 2.0 side by side in terms of the texture, scent and so on. But I do remember the results of the original formula so on that note, I can do.
When I was packing for my 5-week holiday, I knew that I couldn't just rely on sample sachets of different types and brands of serums. I needed my skin to at least look presentable for 2 weddings so I decided to bring the full-sized bottle of the ANR 2.0 (I'll call it this from now on. The full name is such a mouthful!). It was the heaviest beauty product in my skincare bag but I didn't care. I just told myself that if I wanted good skin, I had to suck it up.

The scent is pretty much the same as the old ANR. If I'm not mistaken, I remembered my old ANR to be quite thick. In terms of texture, the 2.0 feels just a tad lighter, smoother and more refined. It absorbs quickly onto the skin and leaves the skin feeling refreshed and very boing-boing.
Travelling sure took a toll on my skin. I had about 10 flights throughout the 5 weeks and at the beginning of the trip, my skin already started to become dehydrated, patchy and dull. Thank goodness for the ANR 2.0 because the serum maintained the skin the best it could and while my skin was still slightly dehydrated, it smoothened it out and retained most of its boing-boing-ness. The patchiness and dull skin came back after each flight and the serum kicked their bums to the curb soon after.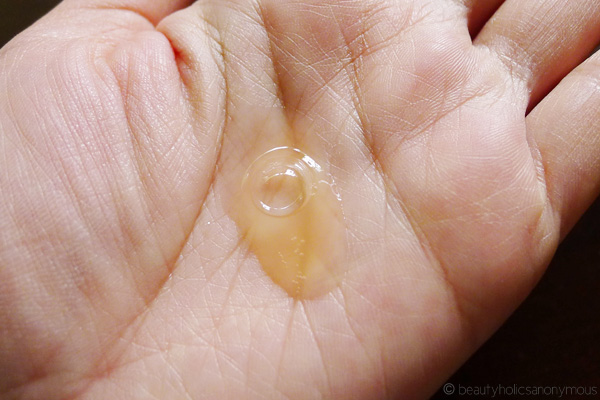 The ANR 2.0. is what I'd call a good all-rounder serum. It doesn't exactly target specific problem areas like hyperpigmentation or do specific tasks like a chemical exfoliant or a particularly brightening serum. At least, it didn't work that way for me. Those weren't the results I saw on my skin. My darkened blemishes were still there. My lines and wrinkles were still there, albeit its appearance somewhat reduced. Having said that, it did give my skin good hydration and fixed small issues like dull skin and patches of dryness here and there.
As it's called the Advanced Night Repair, I used this serum only in the evenings before I went to bed. I woke up the next morning with smooth and soft skin, and that's the result I was aiming for. While the original ANR was good, it didn't give me as much oomph and hydration as version 2.0. did. Of course, that's also because as I continue to age (boo!), my skin changes and while it's still oily in certain areas, most of it needs more hydration than, say, 4 years ago.
I didn't experience any major breakouts when I used this serum during that 5 weeks away. Occasionally I would get a tiny spot or two but I suspect it's due to my poor holiday diet than the product actually breaking me out. It was certainly worth bringing the full-sized bottle with me.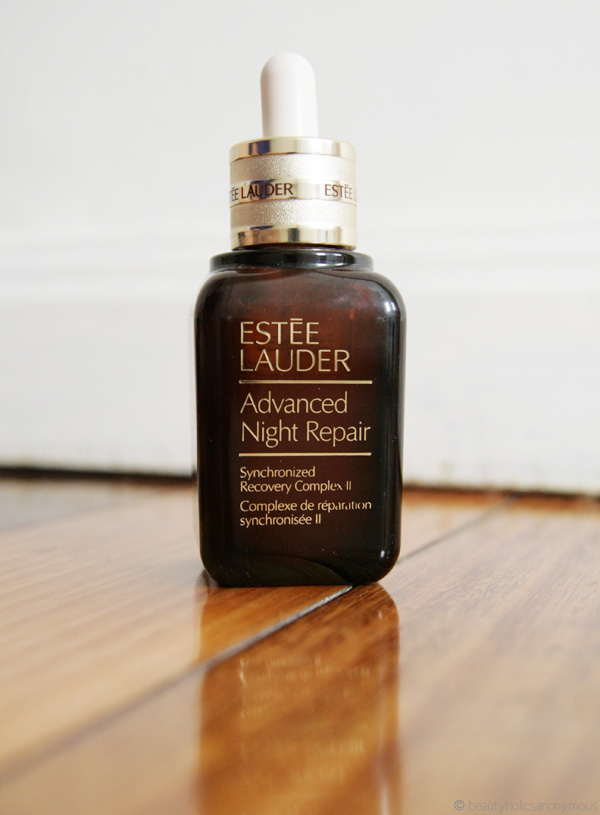 All in all, I love the reformulation. Like I said, it's more refined and does a better job on my skin than what I remembered with the old ANR. This version 2.0 of the beloved, bestselling brown bottle by Estee Lauder is still my go-to serum if others fail me and even though it's quite pricey, it's one worth paying for. Is it something I'd repurchase? Hell yes.
Estee Lauder's Estee Lauder Advanced Night Repair Synchronised Recovery Complex II retails at AU$95.00 for 30ml and AU$140.00 for 50ml and is available at all Estee Lauder counters at MYER, David Jones and selected pharmacies nationwide.
What I like about it: Great all-rounder serum for good skin hydration, radiance and boing-boing-ness.
What I do not like about it: Nothing. Love it long time!
Have you tried Estee Lauder's brown bottle serums? Version 1.0 and 2.0? What did you think? Did you prefer the old or the new?
Note: This product was provided for editorial consideration. Would have bought it in a heartbeat!