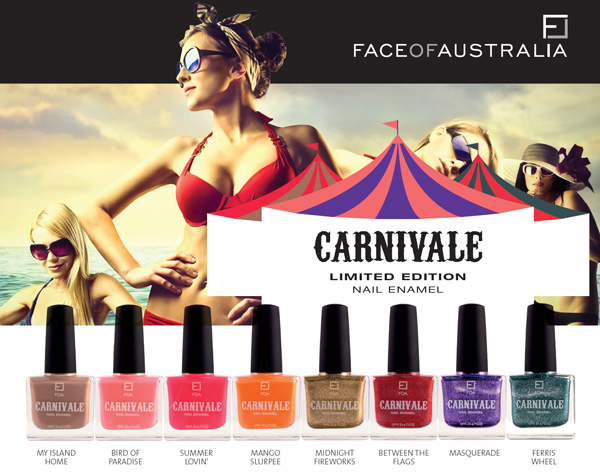 Ah, another nail polish collection from Face of Australia. You must be wondering, another nail polish collection? Again? I'm actually quite happy that they've come up with yet another nail polish collection because they've hit the nail on the head with many of their limited edition collections and this time, again, they did not disappoint. Put on your dancing shoes, folks, for they're doing Carnivale!
There are 8 shades in this limited edition collection. I thought I'd show you three very pretty shades today which are just perfect for summer.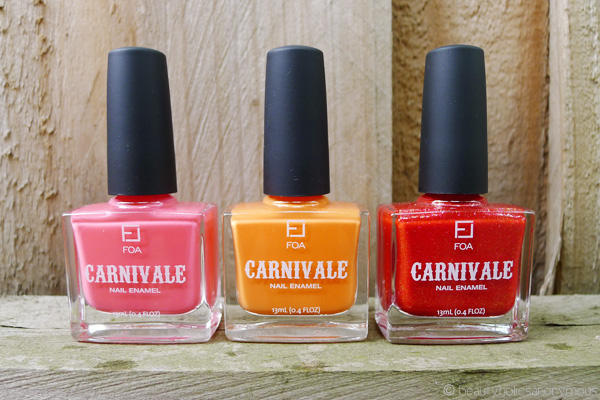 This nail polish collection is different from most of the collections Face of Australia has done. This time, instead of the creamy and glossy finish their nail lacquers are popular for, four of the shades have a matte finish and the other four have a textured finish. The ones I had the opportunity to try out were the textured ones.
According to Face of Australia, the glittery textured shades are inspired by the elaborate masks worn during the great Carnevales of Europe. Ahh I can just picture them. Now that's good inspiration, no?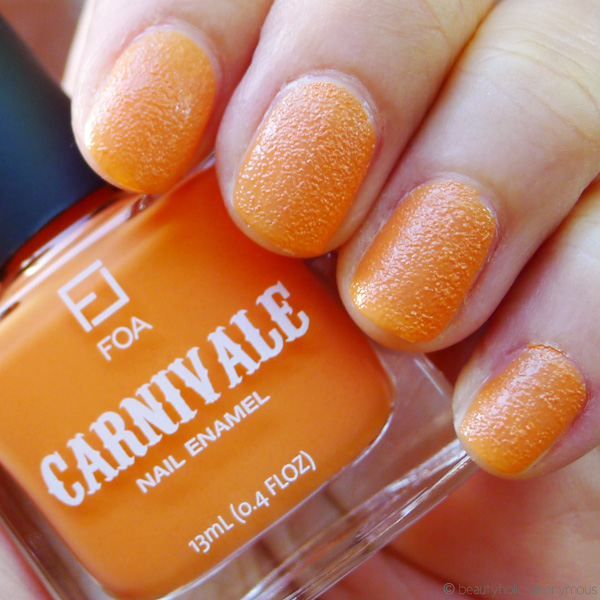 Mango Slurpee: A creamy pale orange. Not coral, but delicious orange. A beautiful summery colour.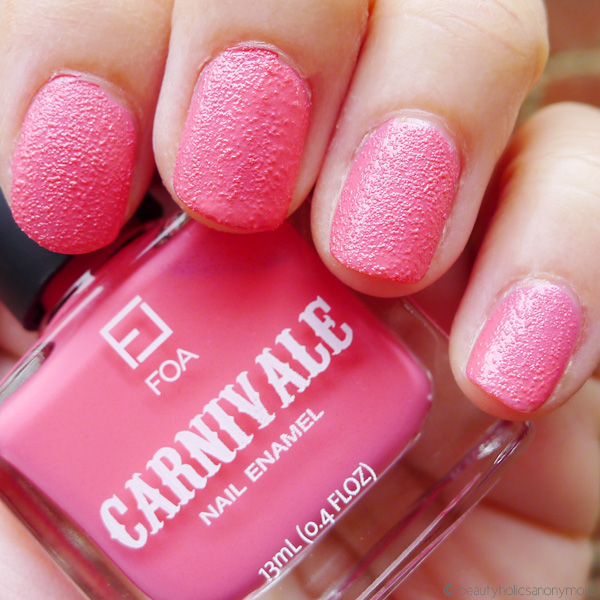 Summer Lovin': Barbie pink. Another shade apt for summer.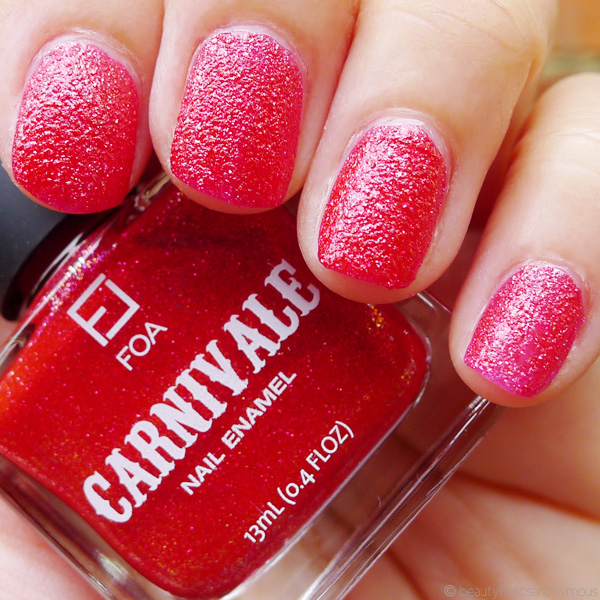 Between The Flags: Very shimmery cherry red.
The combination of the sandpaper texture and colour on Between The Flags reminds me very much of Christmas tree decorations. I know what I'm wearing for Christmas!

These nail polishes leave a very grainy, almost sandpaper-like finish on the nails. I applied a layer of glossy top coat over them (I like Sally Hansen's Diamond Flash). It went on smooth glossy, which made me think that it might cover the "grains" but when the top coat dried, it went back to its original grainy texture. I'm not usually a fan of textured nail polishes but I think these are gorgeous. They're very easy to apply without any dragging at all, thanks to the formula and brush.
Unfortunately, this didn't last long on me. I had them on for two days before one of them chipped (even with top coat on). Still, these are beautiful lacquers and if you're a fan of textured nail polishes, I highly recommend you check out these colours from the Carnivale collection. I've not tried out the other four matte polishes but I'll be sure to check them out.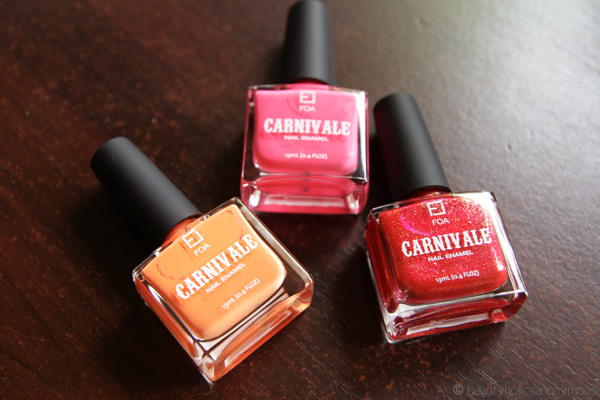 Face of Australia's limited edition Carnivale nail polish collection (as usual, they're 3-free) retails at AU$5.95 each and is now available at Priceline, Kamrt, Big W nationwide. You can also get them online at Fashion Addict and Makeup Express.
Note: These nail lacquers were provided for editorial consideration.