It's no surprise that I am a huge fan of Lisa Eldridge. If you haven't heard of her, she's a very popular British celebrity makeup artist who also creates exceptional makeup videos on her YouTube channel. I love her recreations of makeup looks she does on celebrities and models for the red carpet, magazines, photo shoots and so on.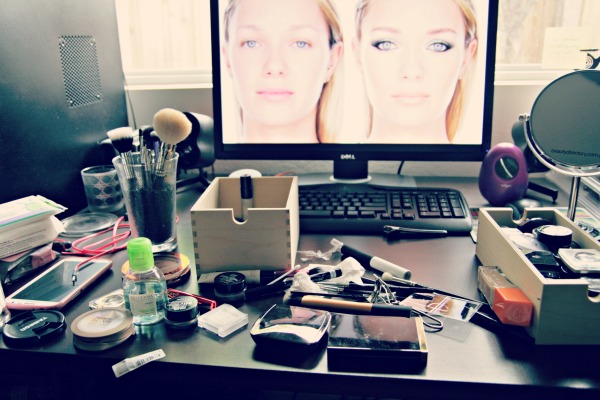 I've been meaning to do a look recreation of her look recreations (especially the one of Tippi Hedren, which is one of my favourite looks she's done) but life got in the way, I was busy … oh all right. I forgot.

Today, I thought I'd get off my lazy bum and try out the latest makeup look she did, which was recreated from her makeup for Cara Delevingne.
Here's the video in case you haven't seen it.
Now I'm not particularly a fan of Cara Delevingne, but I really liked the look Lisa recreated on her assistant's sister, Paris, so I thought I'd try it out too. The makeup look has quite a heavy focus on the eyes and a whole lot of contouring on the cheeks. I absolutely love the results. I'm afraid my camera couldn't capture a lot of the contouring (trust me, I went to TOWN with contouring this time) nor how intense the eye makeup looks but it looks amazing in real life. Yes, I know I'm tooting my own horn here but I hope you'll indulge me. It's not often I manage to come up with eye makeup that actually looks pretty darn good without mucking up the eyeliner or smudging my mascara somewhere.

By the way, it's just a look inspired from the video. I'm not trying to look like Cara D or Paris. Why look exactly like them when I can look exactly like me?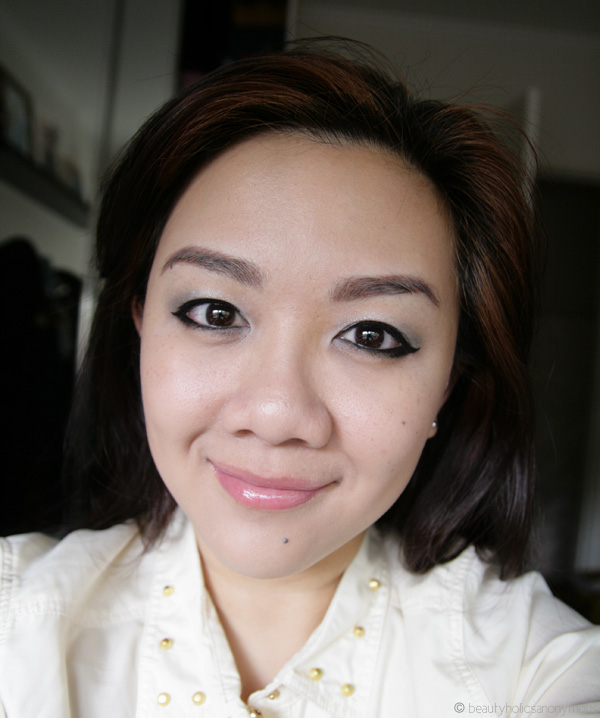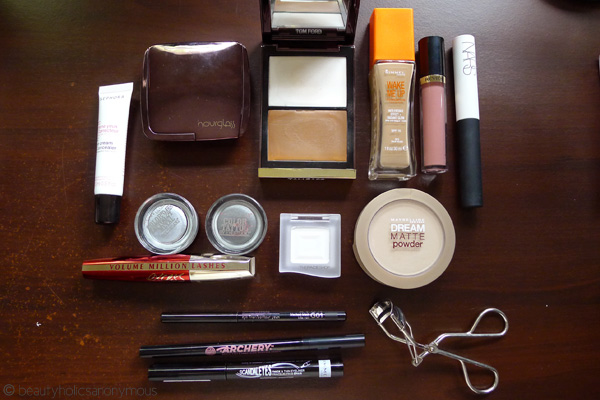 What I used to create the look:
Face: Rimmel Wake Me Up Foundation, Hourglass Ambient Lighting Powder in Mood Light, Maybelline Dream Matte Powder
Eyes: Sephora CC Eye Cream + Concealer, NARS Pro-Prime Smudge Proof Eyeshadow Base, Maybelline Colour Tattoo in Silver Strike*, Maybelline Colour Tattoo in Audacious Asphalt, The Face Shop eyeshadow in WH001, Rimmel Scandaleyes Thick & Thin Eyeliner*, AVON Glimmersticks Eye Liner in Blackest Black*, Soap and Glory Archery Brow Tint and Precision Shaping Pencil, L'Oreal Volume Million Lashes Excess Mascara*
Cheeks: Tom Ford Shade and Illuminate in Intensity One*
Lips: Revlon Super Lustrous Lipgloss in Super Natural*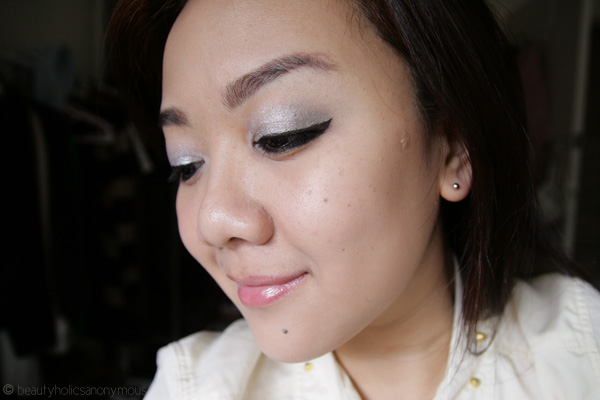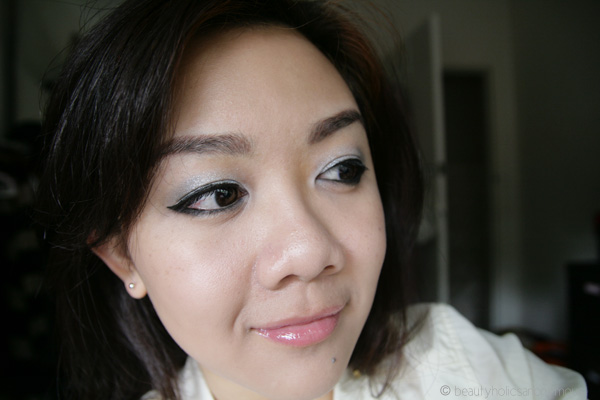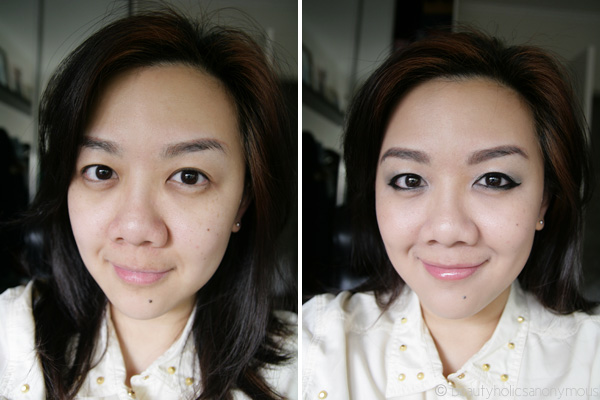 Yikes at the Before photo and hallelujah on the miracle of makeup!
Do check out more look recreations by Lisa Eldridge's fans on Pinterest. As I'm writing this, there are 437 photos and going strong! I can't wait to try out more looks.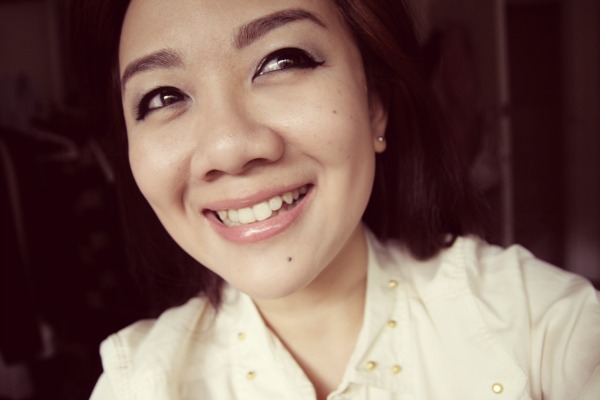 PS: Ahem. I think I should let you know that I did smudge my liquid eyeliner and that I painted the Colour Tattoo over the black spots. Shhh!
Products marked with * were provided for editorial consideration.