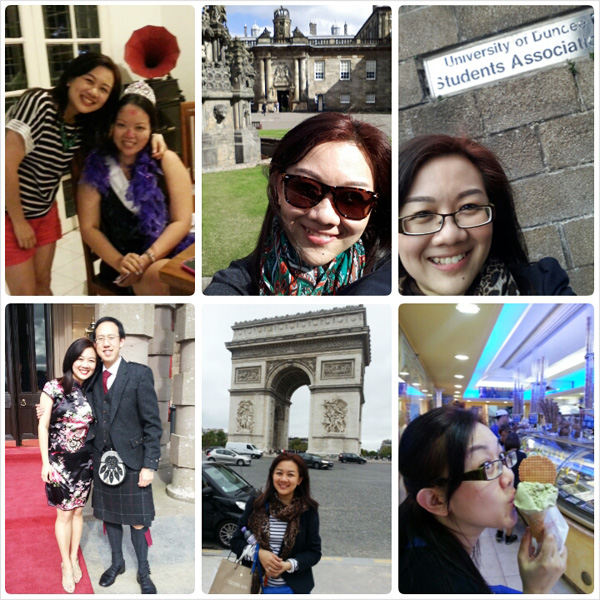 Hello! Hello? Is anyone home? Oh right, there you are! So glad you're still here! Oooh, this blog sure is dusty from lack of use the past few weeks.

Heck, it's been 3 weeks since my last post! I don't think I've ever had such a long break on the blog before. Not even when I was contemplating quitting years ago!
I'm finally back from my holiday. This is the longest I've ever been away from home for a whole of five weeks! I've missed my bed and smelly bolster like crazy, I tell ya. But what a holiday this one has been. I've been to so many places, did many new things and met many new people. I witnessed two beautiful weddings in two completely different locations and settings. I have that "holiday tan" that people talk about (now how do I get rid of it?!). It's been truly amazing.
Oh well, back to reality, eh? Still, it's great to be home. I've truly missed blogging. On the other hand, it was good to be away from the computer and social media (I barely touched Twitter during the second half of the holiday), and to properly enjoy and experience the places I've been. But I have missed my blog tremendously and I've missed YOU!
I'll be taking the weekend off to finish unpacking, photograph the shopping haul (*ahem*), sort stuff out, edit at least 1700 photographs taken throughout the trip (yikes!), reply all of your comments that I've sadly neglected over the past few weeks and also rest because I'm still a tad jet-lagged from London. Then it's back to our regularly scheduled program where I tell you highlights of my trip and show you some awesome photographs that I Tim no-it-was-me Tim took. At the end of my post-holiday stories, I have a little surprise for you! Nope, not telling you what it is so you'll have to stay tuned.

Till then, have a great weekend!
Tine x