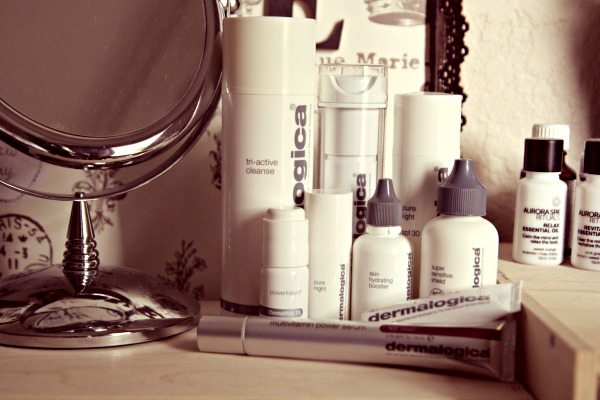 Whenver I'm at beauty counters trying out new makeup or skincare, or at a spa ready to have a facial, I'm often asked this question "what type and brand of skincare do you use and are currently using?". Often I feel as though they're expecting me to answer with just one brand and I find myself reciting a list of brands and products (even more when I'm trialling new products).
This got me thinking – do you stick to just one brand across the entire skincare regime or use different brands for different products?
I first started on my skincare regime at the age of 11. That was when I hit puberty and my skin went from good to completely nutters. Before I learned about moisturisers, I used a lot of Biore facial cleansers. It wasn't long after when Biore started to launch their range of moisturisers too. I thought since I was already using Biore cleansers, might as well use their moisturiser too.
When Mum introduced Clinique to me at around 13, I thought it was such a posh brand. Heck, my friends were on Biore, Ginvera, etc and there I was, using oh-so-fancypants Clinique! Of course, I accidentally-on-purpose neglected to mention the fact that everything I used were gift with purchases and that my mum didn't actually buy them for me. But why get technical, eh? 😛
In hindsight, there was absolutely no need for me to stick purely to Clinique at that time. I thought the toner was far too strong and drying for my oily and pimply skin. The bar soap was drying too (think squeaky detergent-like clean) and secretly thought that the Biore ones I used were better. I did like the yellow lotion though. So I adamantly and religiously used only Clinique products without switching to anything else or to other brands because I was told that in order for the skincare products to work best, they have to be used TOGETHER.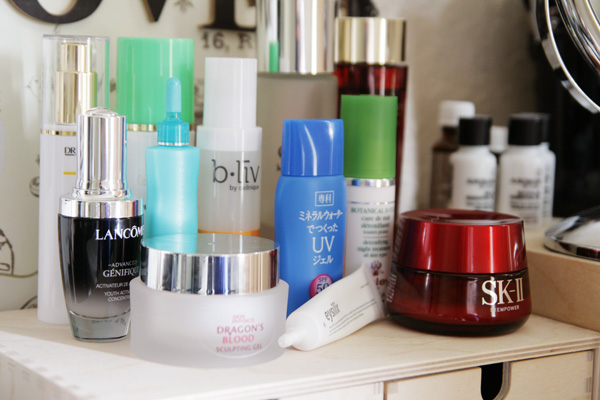 I'm sure you've seen labels on heaps of beauty products that say "best results when used with X of the same brand". They may be right because in the process of developing the products in the same range, certain ingredients complement each other. More likely than not, they will not contain ingredients that will counteract each other's benefits. Having said that, it's not strictly necessary to pair products like that anymore. Just compare the list of ingredients and you'll be able to use other products that roughly contain the same ingredients and still achieve optimum results.
There's no need for products to work best when paired in the same range and brand, at least, not anymore. That's like websites telling you that they're best viewed on Internet Explorer or Firefox (or worse, that they can only be viewed on those browsers). I'm not a fan of web developers who practise this just like I'm not keen on brands or products that specify that it can only work better if paired with other products in the same range of the same brand. It's a marketing strategy that makes consumers buy more from the brand when it could be those other products of the same range and brand may not work well on the skin. You may break out from the "best results when used with" item, who knows?
You should be able to mix and match products that you feel give you the best results for your skin. If using different products from different brands that form your skincare routine gives you great results on your skin, who's to say that you must stick to one brand and the same range? The results on your skin tell all.
When it comes to skincare, there's no definitive answer. I can't tell you that using serum A from brand X with moisturiser B from brand Y works the best because every combination works differently on different skin types. There's a finite amount of skincare products to try out. It's up to you to do a trial and error on different products to find out what works best for you.
What about you? Does your skincare routine stick to just one brand or do you use different brands across your regime? Do you think it's necessary to mix and match or does staying with one brand work for you? By the way, there are no right or wrong answers here. To each skin type his/her own. 🙂