Go on, 'fess up. How many of you love a bit of retail therapy?
*hand shoots right up*
I had my first taste of what retail therapy was when I was still in secondary/high school. It wasn't actually me who was doing the shopping, it was my mum. She was particularly stressed out that day and when we went out for a spot of shopping, I noticed her buying more expensive items than she usually would. When the day was over and time to go through her shopping, she actually looked happier. That was when she told me this.
"Girl, what you witnessed just now was retail therapy."
Ah yes, I learned 'em young.

For someone who's obsessed with blush, you'd think that I would be buying loads of blushes whenever I'm stressed out or am in need of quick retail therapy. Surprising fact: I actually take a long time deciding on getting a blush or not and whenever possible, they're usually not spur-of-the-moment purchases.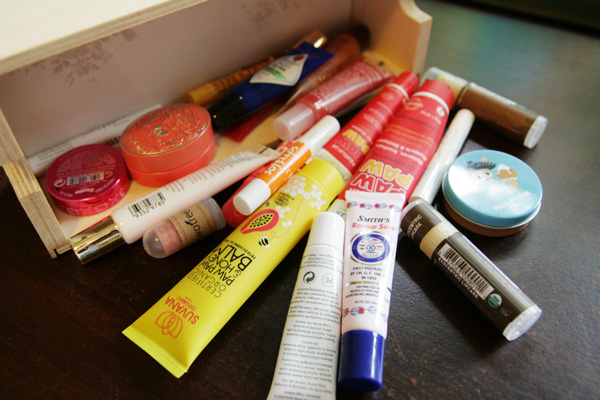 For a lot of women, it's lipsticks. For me though, it's lip balms.
I don't know why but a quick dash to the shops whenever I feel like buying something almost always results in my getting a lipbalm. When I first moved to Melbourne, I lived a few doors away from a Priceline store. For two years, I collected so many tubes and jars of lipbalms that I needed a separate set of drawers just to keep them. I was devastated AND relieved the day that particular Priceline closed down.

So here's how I usually pick up a lipbalm. You know that marketing strategy where shops place lots of cute and small items near checkout counters so that customers can pick them up while waiting in line to pay? This is a clever strategy and goodness knows how much stuff are placed into shopping baskets while queuing up to pay. If there are any lipbalms in these areas, I'm screwed because I know I'll be tempted to drop one into my shopping basket.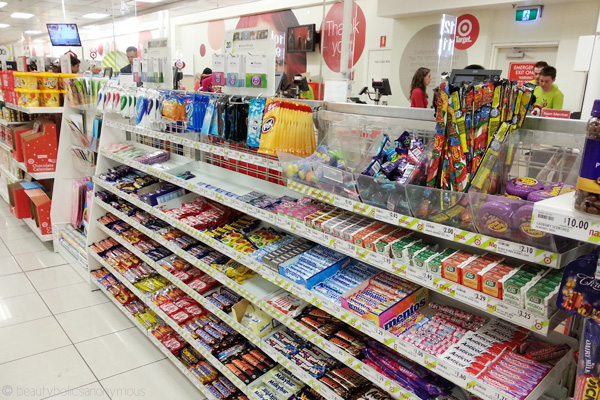 Lip balms are my naughty treats and there's always that justification that "I need lipbalms! I have chapped lips!". Tsk tsk.

What's your naughty makeup treat? Is there anything you'd pick up for a quick retail therapy at the shops?