Okay, I don't think I've come up with a lamer title than that. You're losing it, Tine!

Anyway.
I was doing a spot of shopping with Paris B and Norlin at Priceline few weeks ago and when Norlin and I stumbled upon Savvy by DB Lip Stains. Well, actually she did, I just came along, ooh-ed and ahh-ed at her swatch, watched her go "no, I have way too many lippies, cannot buy" and put them back. They actually looked quite good swatched on the back of her hand then but I decided to be good and only picked up one skincare item that day.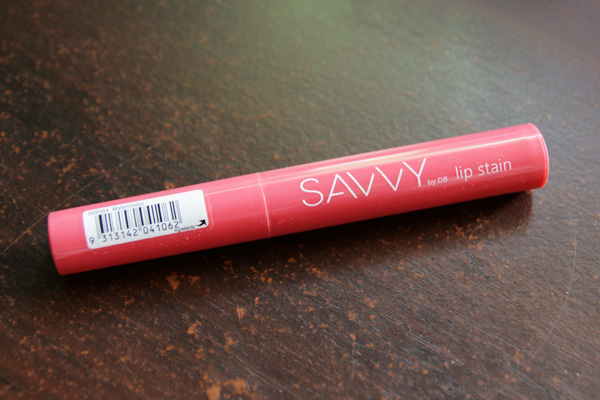 Lo and behold, a few weeks later, I found myself at Priceline again (it's like I live there!) and decided that while I do have that many lipsticks to open a shop, one more couldn't hurt. I swatched the Watermelon on the back of my hand and oh my, it sure was pretty. I picked it up and tried it on my lips at home.
WOWSER.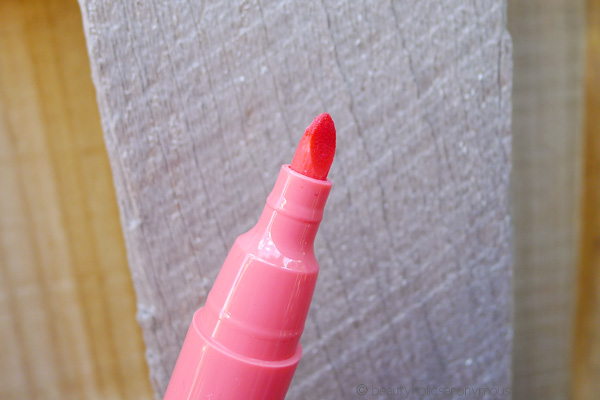 It's such a beautiful, richly pigmented and bright shade of cool red. It looks like a Sharpie and applies very easily on the lips. What I really like about the Lip Stain is that once it's on, you completely forget you have any lip products on. The most impressive thing about it has to be the staying power. You can eat, drink, wipe your mouth (with elbow grease and all) and all it becomes is a rich stain on your lips. You might still need to top up your lippie a little after a big meal because even though a lot of the stain is still there, you might have a few "holes" in between. It does feel dry on the lips after a while so you can always apply lip balm on top of it later and your lip stain wouldn't even budge. I know! Lip balm OVER lip colour? Who knew?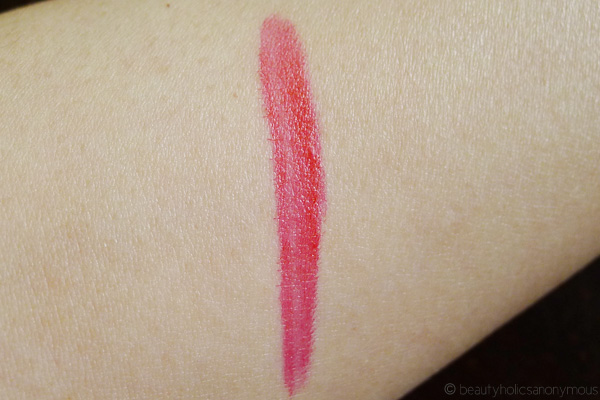 Now because the staying power is so good, this stains your lips big time. I had to use makeup remover to get the colour off and I had to do it a few times (I find that the Bioderma ones work better on removing the lip stain than oil-based makeup removers). The swatch I did on the back of my hand, which I quickly wiped off with a tissue after swatching, left a tiny stain on my skin for the next couple of days. Let's just say, you want a long-lasting lip product, you've got one.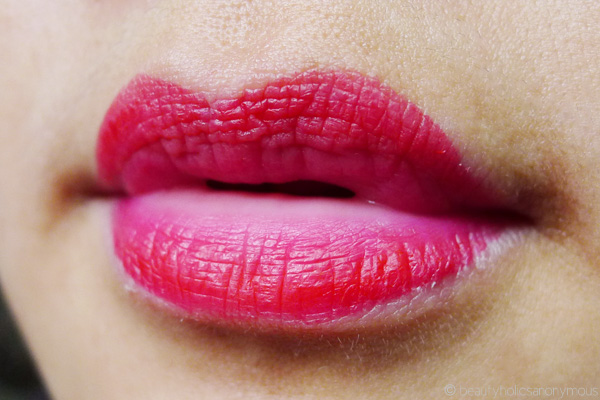 If you just want a stain on your lips, dot the Lip Stain on your lips and quickly rub them together (or pat it on with your fingertips but watch out for stained fingers). If you want precisely drawn lips (which I think looks best with the Lip Stain), draw it in carefully as it sets very quickly.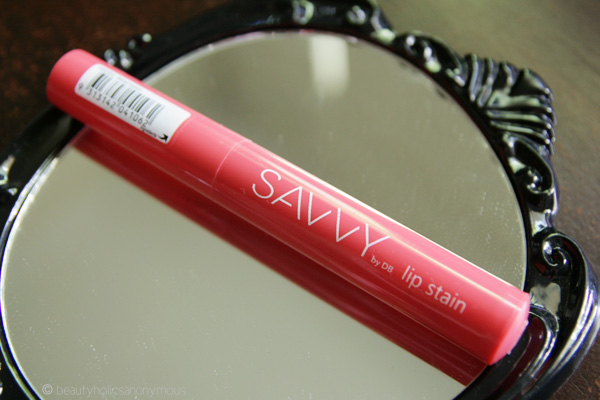 Hands down, I have to say that this is the best lip stain I've ever come across. It's amazing what this simple-looking lip Sharpie can do for you. At only AU$8.99 a pop, it beats all the expensive high-end lip stains just like that. *snap*
I know what I'm wearing for Christmas!