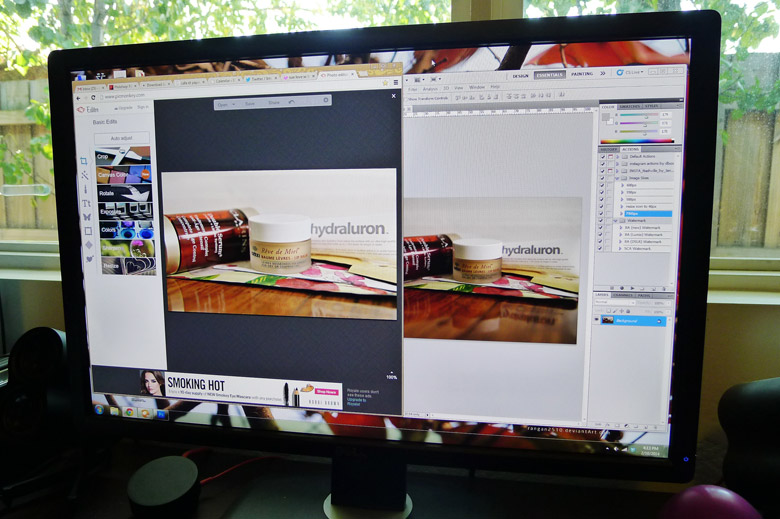 Last week, I confessed my secret about Photoshopping my nail polish swatch photos. Let me just say, I breathed a huge sigh of relief that you guys didn't even call me out on it. I was quite worried that I'd get a lot of comments on how you didn't know I edit my photos like that and that you're disappointed that I do so. In fact, no one said anything about photo editing. No news is good news, I say.

There are a lot of people aren't keen on bloggers using Photoshop because the images should be natural and not touched up. I understand their reason; after all, there's more than enough of air-brushing in magazines and newspapers, surely blogs are supposed to keep it real? Well, yes and no.
All of us have seen the amount of airbrushing in magazines and a lot are downright ridiculous. No one has that degree of flawless skin, not even a baby! Magazines sell us an illusion of beautiful … everything. A lot of us still buy them despite all that airbrushing because we hang on to that dream of flawless skin and silky, shiny hair. I get it. Hey, my house is full of magazines like that.
Blogs, on the other hand, is all about the people. It's the real deal. People want to see the flaws and how you can still have those flaws and still look good. I totally get it. I don't want to see airbrushed skin void of lines that makes the face look completely unnatural for the age. I'm not interested in overly soft-focused faces that are edited so that the nose is smaller, the cheekbones more pronounced, the teeth whiter, etc. You get the picture.
However, I do believe that bloggers should edit their photos for
1. Clarity
2. Colour accuracy
3. Brightness
I've seen so many unedited photos in product reviews that are sadly lacking in accuracy. If you show colour swatches, you'll want them to look as close to the actual colour as possible. Many times when I swatch a lipstick or eyeshadow in store that was recommended by a blogger, the colours don't match what were shown in the photos. It's okay if you get to try the product out in person. But what if you want to buy the item online and can only rely on swatch photos to help you? Some images are so dark, you'll be straining your eyes to see what it is that the blogger is trying to show you.
Now you know why photo editing is so important in my books.
You can calibrate your camera's White Balance to make sure your photos are as accurate as possible. Or you can use a fancy DSLR that works well enough in good lighting that you won't even need to edit the images. In reality, this may not happen. You may not be able to photograph in good natural light. You may not have a fancy camera to give you super sharp and vibrant colours.
Most of the images you see on Beautyholics Anonymous are edited for clarity, colour accuracy and brightness. Aside from airbrushing my cuticles in nail polish swatches, nothing aesthetic is added or removed. I edit and remove bits of hair that fly in front of my face in FOTD/makeup looks. Other than that, everything else remains as is. My blemishes are still there. The godawful enlarged pores are still there. The wrinkles and fine lines below my eyes are still there (years ago, I considered airbrushing these away but apart from making me look unnaturally young, it made me look strange).
I've harped on long enough about photo editing. Let's try out an example. Now I know that not everyone has Photoshop and I understand that it does have quite a high learning curve so today, I'm going to use the online photo editor, PicMonkey. A lot of their basic features are free and if you'd like a lot more features that is comparable to what Photoshop can give you, it's about US$5 a month. The reason I really like PicMonkey is that I can get pretty awesome pictures for next to nothing.
For now, I'll just be using the free features to show you the difference between an unedited image vs. an edited one. You don't have to pay a cent to be able to use any of these features to come up with a good picture.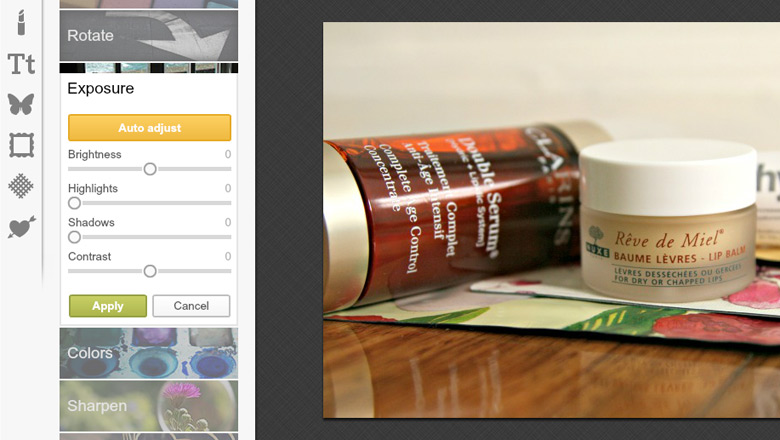 What I did to edit this image was change the Brightness, Contrast and cropped it so that you can see more details. I usually use the Curves option to edit the brightness instead of using Brightness because the latter tends to make the entire image too bright and washed out. However, the Curves option in PicMonkey isn't free and for the purpose of this post, I've decided to only use the options that are free to everyone.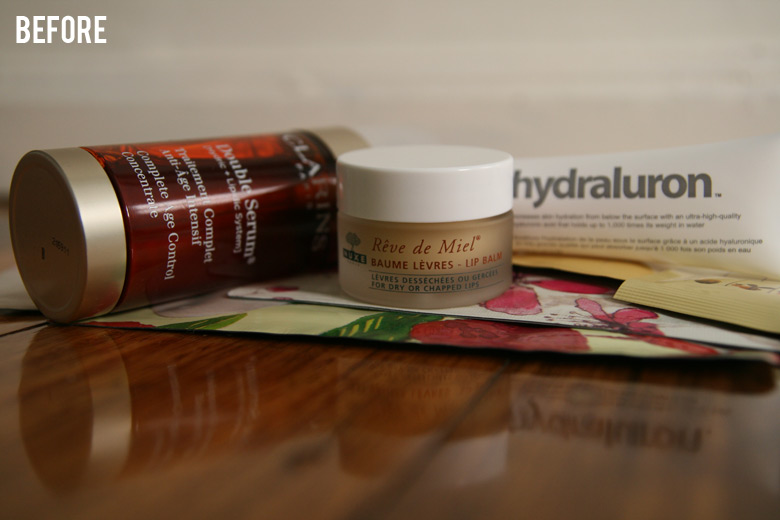 You can see the difference between the two images. One is dark and the products are a tad small. By cropping and editing the photo, it becomes clearer and you can see more details.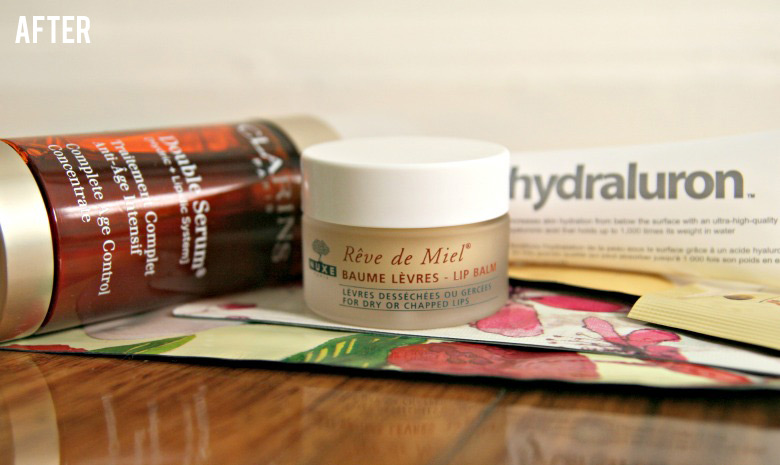 And that, ladies and gentlemen, is why I like photo editing.

Do let me know if you edit the photos on your blog as well. If not, is there a reason why? There's no judgement here; plenty of bloggers don't and their photos do end up looking very good. If you do edit your photos, what software do you use?
Note: This is not a sponsored post by PicMonkey nor am I affiliated with them to write this. Man, with the amount of free advertising I give them, they SHOULD pay me, don't you think?
Bloggie Wednesdays
is a series of articles just on blogging. They contain tips, how-tos, discussions about anything and everything you need to know about blogging and how we can be better bloggers. If you have any suggestions, tips and tricks about blogging you would like to share with us, or if you have any questions you would like me to address, please let us know in the comments.