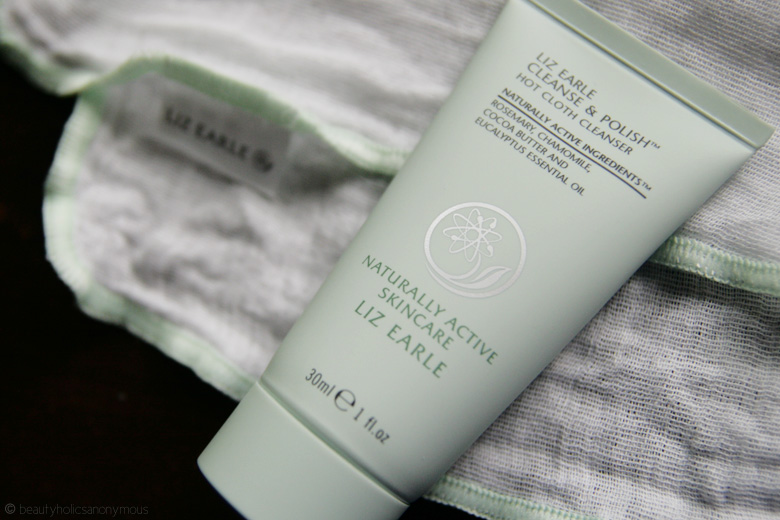 After waxing lyrical about my newfound love for cleansing balms, lovely reader Hilary sent me a 30ml sample of the Liz Earle Cleanse and Polish Hot Cloth Cleanser to try out. It even came with a muslin cloth that I don't have for the Eve Lom and Antipodes cleansing balms. What a great way to try out the Liz Earle cleanser and use the muslin cloth with the other balms, eh?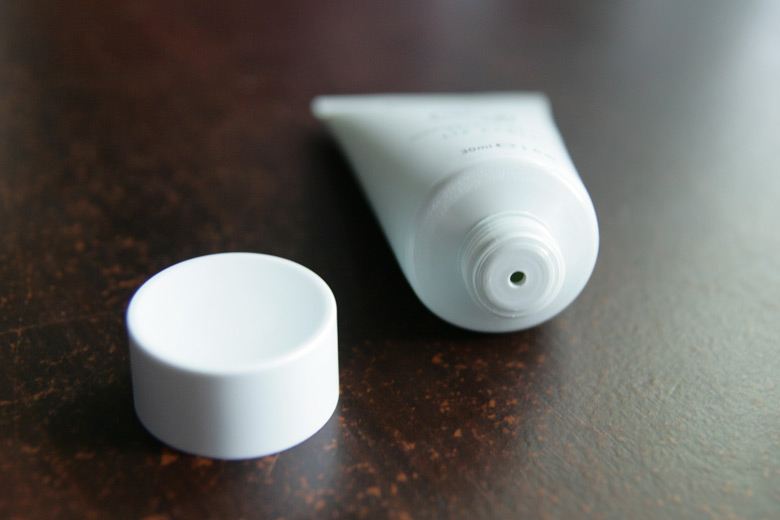 The Liz Earle cleanser is different from the other cleansing balms I've tried. It's actually a cream, which is much like a regular cleanser and smells deliciously minty. However, you cleanse your face with the cream as you would with the balms: massage the cream on dry skin, wet the muslin cloth in hot water, rinse the water out and place the cloth on the skin, pressing, massaging and then gently wipe the cream off the skin.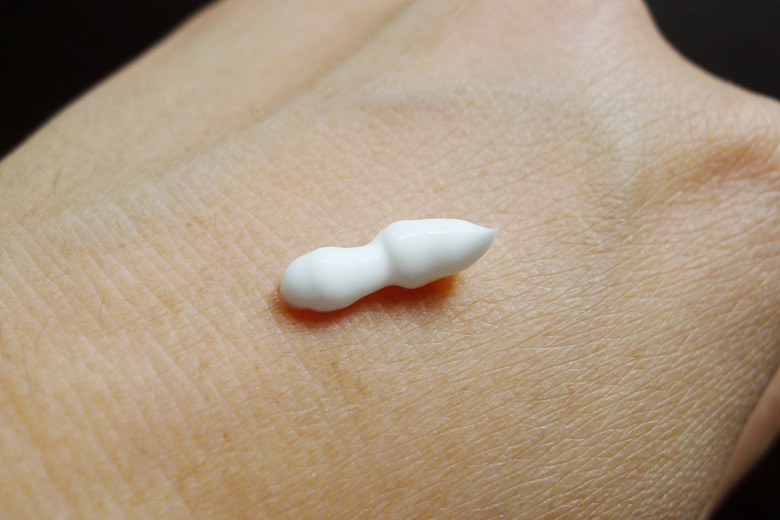 Just like the Eve Lom and Antipodes cleansing balms, this cleansed the gunk off my face very well. It didn't irritate my skin but left it feeling soft. There's no skin tightness nor that squeaky clean feeling. It's pretty darn good cleansing cream!
The only thing I didn't particularly enjoy was the muslin cloth. Even though it dried very quickly, I found it slightly scratchy on the skin. As it's also a lot more porous than a face wash cloth, as soon as the hot cloth is on my skin, it cooled down very quickly. Me, I prefer it hot and stay hot for as long as I keep the cloth on my skin. So much more relaxing that way.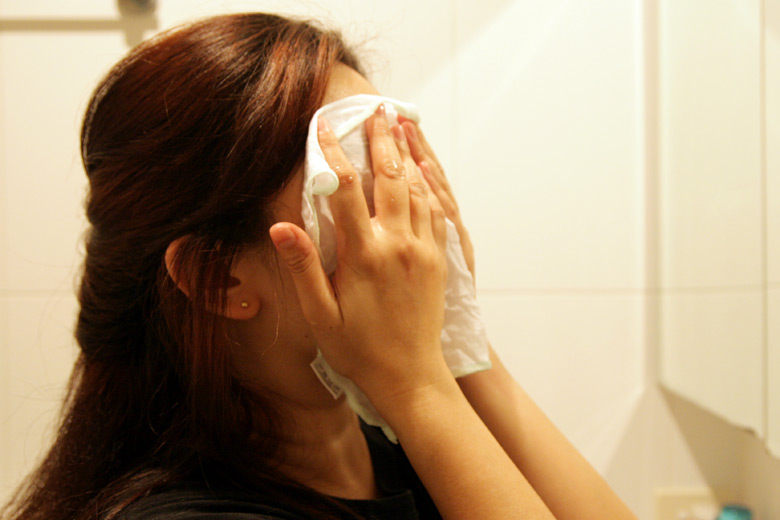 Instead of the muslin cloth, I'm sticking to a regular face towel which works so much better with these sort of cleansing balms and creams. Other than that, oh yeah, I'm definitely loving this Liz Earle cleanser.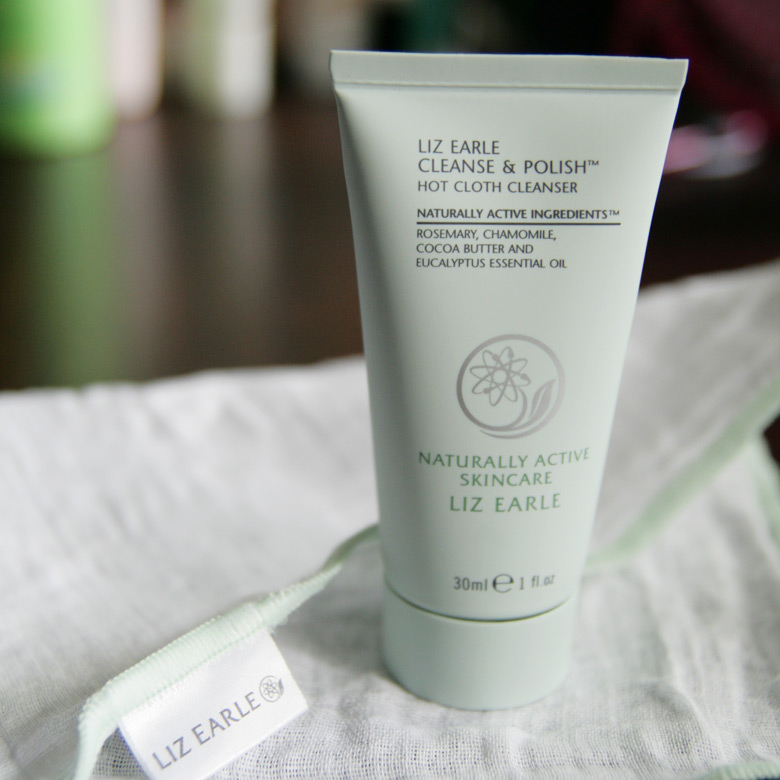 Sadly, Liz Earle isn't available in Australia so if you're interested in getting this to try out, do check out their official website. A 100ml pump starter kit (comes with a muslin cloth) retails at £14.75. They also have smaller volume options. Even though they do ship internationally, a word of warning though, their shipping fees are high (£15 from the UK website, US$30 from the US website). Best to collaborate with other shoppers to share the fees.

What I like about it: Removes makeup well, leaves the skin soft and smooth, doesn't irritate the skin or leave it tight and dry.
What I do not like about it: Not a fan of the thin muslin cloth, not easily available in Australia.
Have you tried this popular Liz Earle hot cloth cleanser? What did you think? Yay or nay?
Many thanks to Hilary for the chance to try this one out. You're a star!