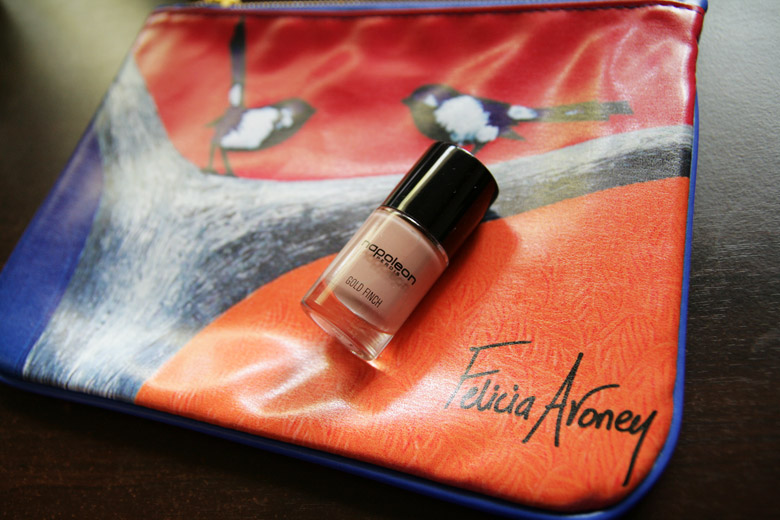 This gorgeous Napoleon Perdis nail polish is part of a duo set that comes in a even more beautiful cosmetics bag designed by Australian painter Felicia Aroney. This is a limited edition duo of colour-coordinated lip gloss and nail polish.
It's actually called Love Birds, which would have been perfect for a pre-Valentine's Day post but I thought I'd post it on the day instead. Who knows, you might be able to *ahem* get this on sale when Valentine's Day is over. Don't quote me on that though.

I'm not a fan of matchy-matchy makeup so for today, I'll just be showing you the nail polish in Gold Finch. It's a beautiful nude nail polish with just a hint of shimmer. It's the sort of creme shade that's very office-appropriate but still has just a bit of unoffending shimmer for a bit of sparkle.
This nail polish applies well without dragging or streaking. I don't wear the same nail polish for more than 3 days (I get bored easily) so I can't tell you if this lasts over a week but in the duration I wore it, I experienced no chipping or tip wear.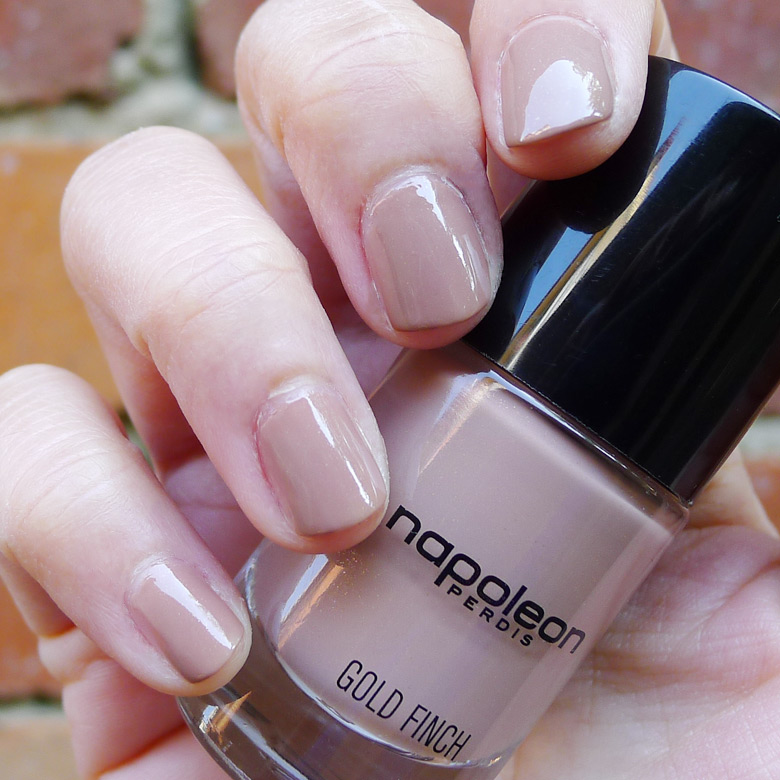 The limited edition Napoleon Perdis Love Birds collection comes with a lipgloss, a matching nail polish and a beautiful cosmetic bag, and retails at AU$49.00. Between you and me, I'd get it for the bag.

Disclaimer: This product was provided for editorial consideration.