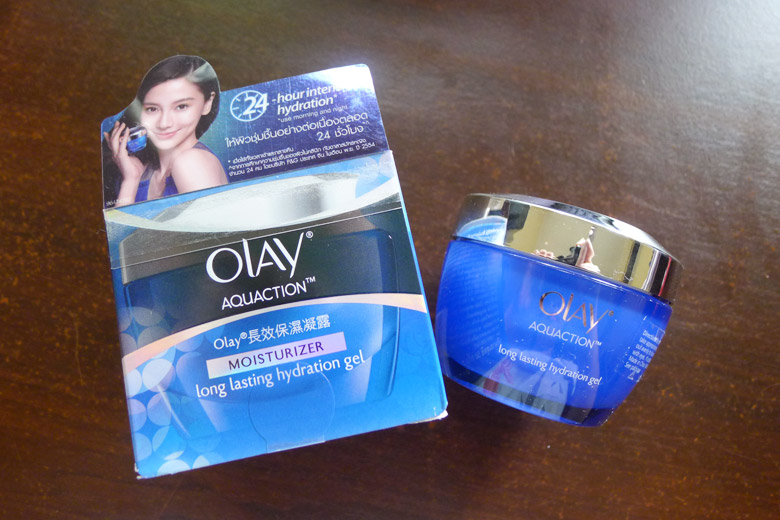 When Paris B was in town late last year, she left a few items with me to lighten her luggage load. Lighter bag = more shopping = winning.

One of the items she left with me to try was Olay's Aqua Action Long Lasting Hydration Gel. Given that I have combination skin, anything that says "gel" on it piques my interest right away. Olay consistently comes up with top-notch skincare in the drugstore category and while I do find a lot of their moisturisers just a tad heavy on me, I don't discount the fact that they are good and have quality ingredients that makes them more than comparable to high-end skincare. So whenever Olay comes up with new ranges of skincare, I keep my fingers crossed that it would be something I'd be able to use and enjoy.
When I saw that this was a gel, I thought "finally, an Olay moisturiser that I'm going to be able to use up!". Long story short, I love it.
So … I should stop the review now, shouldn't I, since I've given you my verdict? Oh, all right, I'll go on.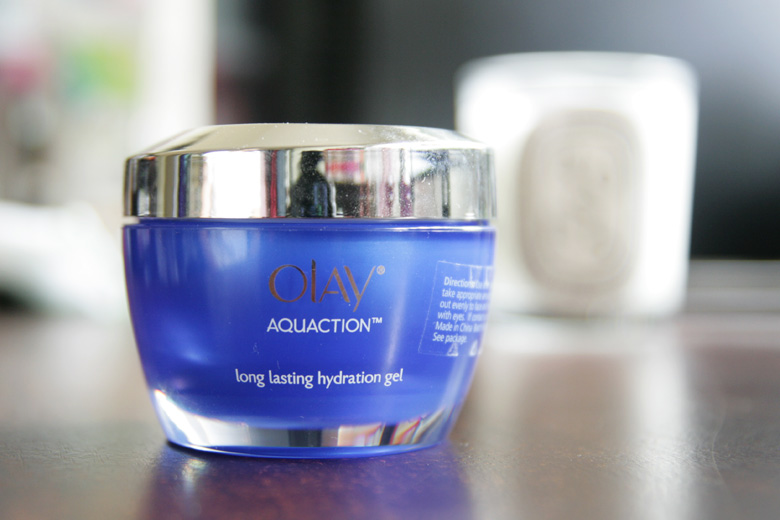 The moisturiser is a light gel that is, well, blue. Not to worry, it doesn't turn your skin blue. It goes on clear. Even though it's light, it does leave the skin feeling quite sticky for the first half hour. After that, the gel is absorbed and the skin isn't so sticky anymore. Since it's quite "wet", I only use this as a night cream because who's got the time to wait for so long before slapping makeup on during the day?

I love the scent of the moisturiser. It has a marine, seaweed-y scent that I absolutely love (I prefer this sort of scents to floral and fruity fragrances). It actually reminds me of H20′s Face Oasis, where it's also a gel and smells quite similar. It does actually smell quite strong so if you're not a fan of fragranced skincare, you might want to stay away from this.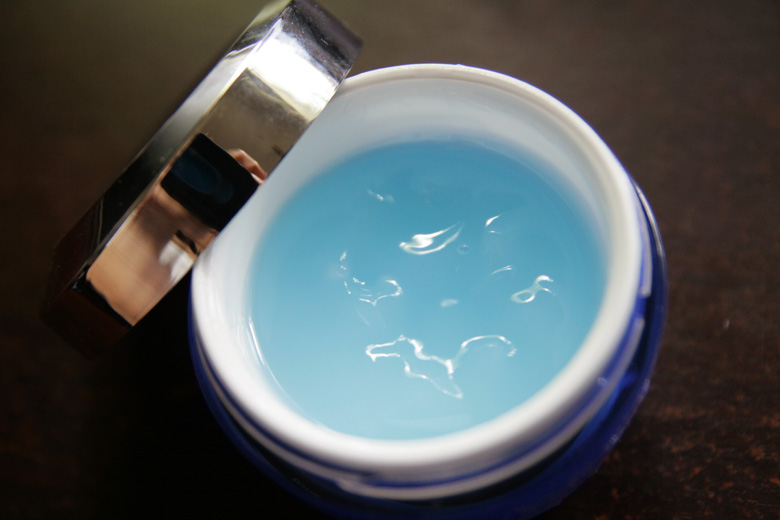 As it's quite light, I enjoy using this in summer. I've been using this for 2 months now and my skin just drinks it up. It's also quite similar to Clinique's Moisture Surge so if you're a fan of this, you might like to check this out too. The gel keeps my skin well hydrated during the night, even when it's warm and dry in the room. There wasn't any reduction of appearance of fine lines or brightening of the skin. This moisturiser just does what it's suppose to do, and that's to moisturise the skin. A decent job at that too.
Now, the only sucky thing about this Olay moisturiser is: it's not available in Australia. Please insert a big sad face here. Olay Australia didn't bring in the Aqua Action or the whitening range, which is double sucky. You can get this in Malaysia or any of the Asian countries but not here. Insert bigger sulky face.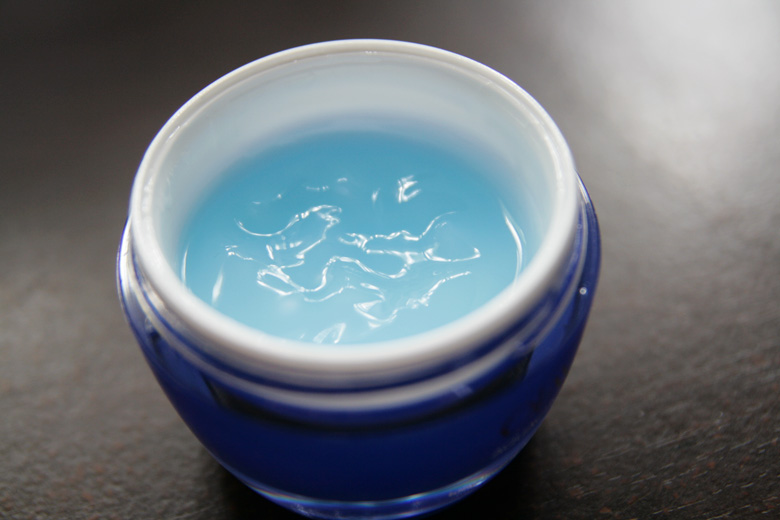 I'll be sure to pick a jar or two of this to stock up whenever I'm back in Malaysia (or get someone to bring it for me, hint Beetrice hint) because I really like it. It's just one of those moisturisers that do what it's supposed to do and do a bloody good job too.
Olay's Aqua Action Long Last Hydration Gel retails at RM59.90 for 50g (approximately AU$20) and is available at leading pharmacies in Malaysia. You can also get this at Sasa.com for about AU$18.
What I like about it: Good moisturiser, keeps skin well hydrated, smells amazing.
What I do not like about it: Takes a while to absorb, gives you a sticky face in between. You can't get it in Australia. Gah!