Hello hello and welcome to the 11th episode of BB Creamology! If you're new to the blog, BB Creamology is a series of reviews on BB creams and BB creams alone. I know that many of you are probably pretty sick and tired of hearing about BB creams already and I can understand why. Beauty brands are coming up with so many different types of BB, CC, DD and whatever else creams claiming to do so many things to your skin when a lot of them are just foundations. That's exactly how I see them: they're makeup, they're foundations or just tinted moisturisers. They're not skincare. They don't replace moisturisers or sunscreens.
That's how I see and review BB creams. I hope you still enjoy the series. I'll stop when they stop coming up with BB creams, how about that? 🙂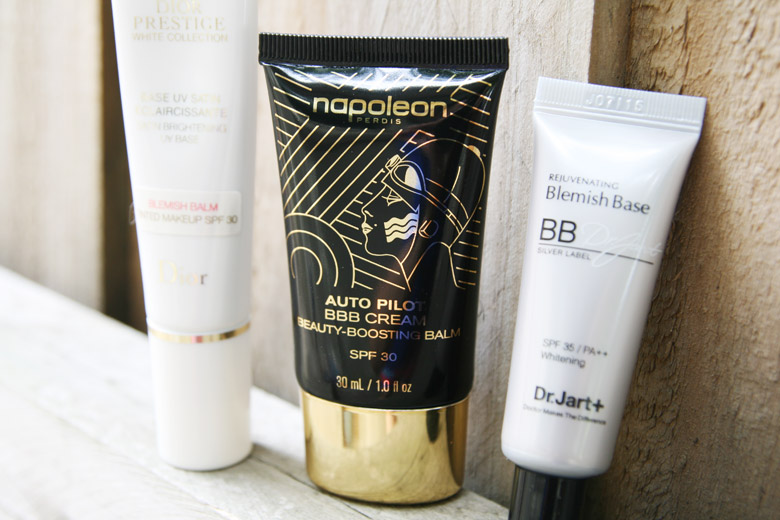 Today, I'm going to be reviewing an Asian and 2 Western BB creams. What's interesting about today's episode of BB Creamology is that all these BB creams have high SPF (with a minimum of SPF 30). I was originally going to review the Olay Fresh BB cream before the one by Dr Jart but given the price range of these BB creams, I'll leave the Olay one for another episode of drugstore BB creams.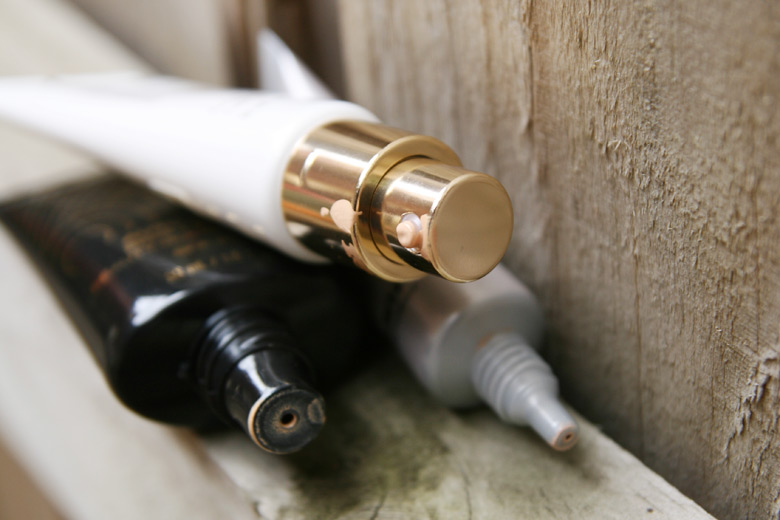 Before I continue with the reviews, it's important to note that even with high SPF BB creams, you'll still need to apply a separate sunscreen prior to any high-SPF base makeup. You don't need a whole heap of BB cream on your skin but you do need a good amount of sunscreen on it. Please do not substitute sunscreen with high-SPF base makeup.
Okay, now that I've gotten that off my chest, let's get cracking with the reviews!
Napoleon Perdis Auto Pilot BBB Cream Beauty-Boosting Balm*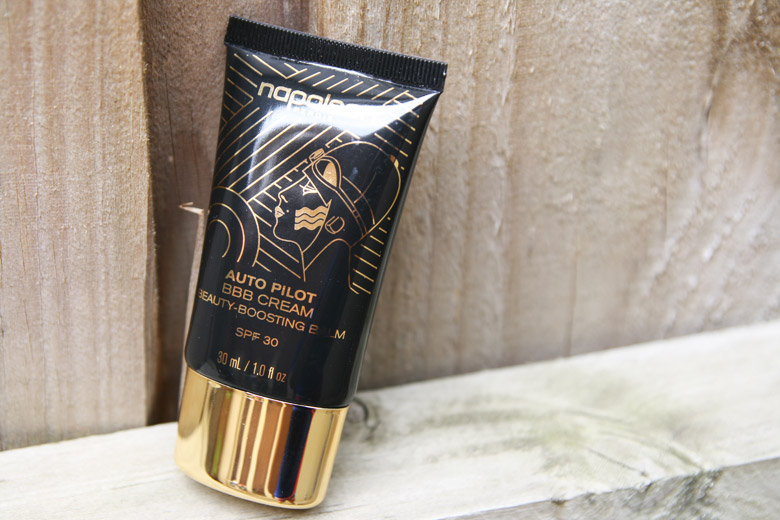 Shade: Light/Medium (with warm orange undertones). Also comes in Medium/Dark.
Texture: Thick and creamy
Fragrance: Smells like sunscreen
Wet-To-Dry Time: Takes a while to dry and leaves a satin finish on the skin. Also contains shimmer, which is something new to me in terms of BB creams.
Coverage: Medium
Sun Protection Factor: SPF 30
Price: AU$55.00
Availibility: Napoleon Perdis concept stores, David Jones, MYER and online at napoleonperdis.com.
Dr Jart Rejuvenating Blemish Balm BB Silver Label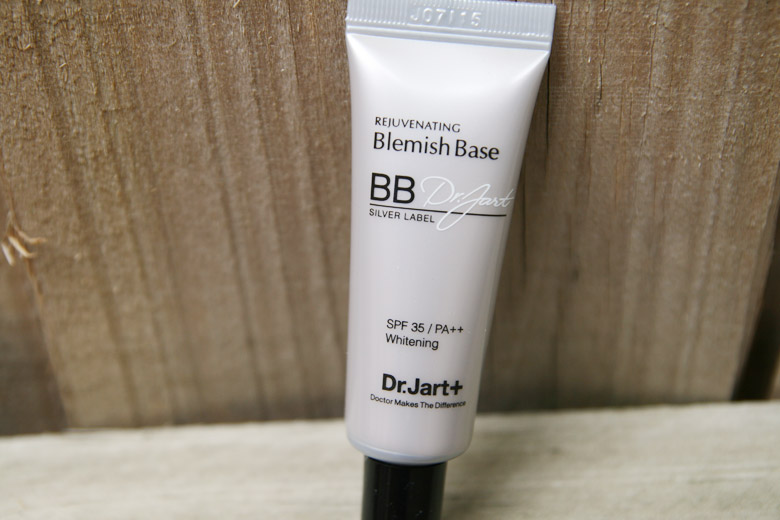 Shade: There's no label or name for the shade. For the colour, I'd say it's close to a Light when compared to other BB creams. I searched for reviews of this BB cream and it looks like this only comes in 1 shade. This has cool undertones. The shade is a tad too light for my skintone.
Texture: Light yet creamy
Fragrance: There's a hint of sunscreen scent but it's not very noticeable.
Wet-To-Dry Time: Takes a while to dry and leaves a satin, almost dewy finish on the skin.
Coverage: Medium, buildable to full
Sun Protection Factor: SPF 35/PA++
Price: Price ranges from AU$16 to AU$45, depending on where you buy it.
Availibility: Sephora, Amazon, Asian beauty stores, Strawberrynet, eBay.
Dior Prestige White Collection Base UV Satin Blemish Balm Tinted Makeup*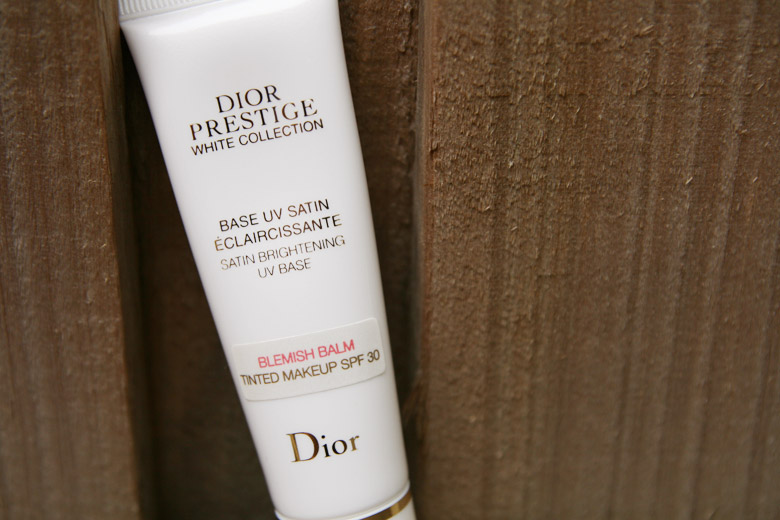 Shade: Only comes in 1 shade. Again, there's no label or name for the shade but for the colour, I'd say it's close to a Light.
Texture: Light yet creamy
Fragrance: Quite strong floral fragrance
Wet-To-Dry Time: Takes a while to dry (of the 3 BB creams mentioned today, it dries the quickest) and leaves a satin finish on the skin.
Coverage: Light to medium
Sun Protection Factor: SPF 30 (the sticker in front hides the original SPF 50)
Price: AU$163.00
Availibility: MYER Sydney City, MYER Melbourne, David Jones Elizabeth St, David Jones Bourke St and S&C Queen St.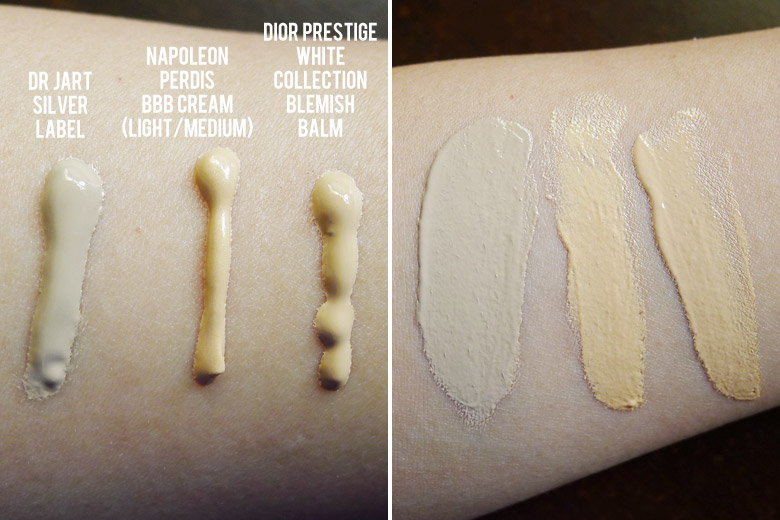 Conclusion:
I was quite surprised to discover how much I enjoyed the Napoleon Perdis BB cream. I'm usually quite skeptical of Western BB creams but this one surpassed my expectations. The texture of the BB cream is exactly how I like the Asian BB creams to be – slightly thick but still creamy enough to glide on the skin. What I found different and at times, quite delightful, of the NP BB cream is that it contains shimmer. It's not so shimmery that it makes my oily skin look like a disco ball but enough to give it a gorgeous luminous sheen. I'd skip highlighting powder with this one.
I've heard a lot about Dr Jart BB creams but have yet to give any of them a go since they aren't readily available in Australia (I'm sure I'll be able to find this at Asian beauty stores at Chinatown at ridiculously marked up prices). This deluxe sample tube was a gift from a friend. The Silver Label is meant for sensitive skin and it's meant to soothe red, irritated skin while controlling excess sebum. This does cover the redness around my nose and wears on my skin well. The only thing I'm not keen on is the lack of shades. This only comes in 1 shade and it's a tad too light for my skintone.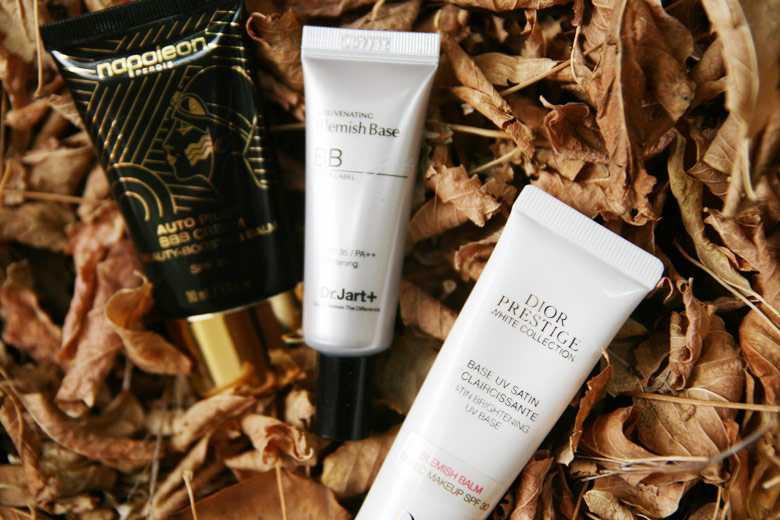 Now comes the Dior BB cream. Oh boy. This is the most expensive BB cream I've ever tried. Wait, let's rewind. This is the most expensive base makeup of anything I've ever tried. Even though it's called a BB cream, to be honest, it's not really one. It's actually more of a sunscreen base that you wear under makeup. This reminds me very much of Clinique's City Block sunscreen; the texture and coverage is also quite similar. I don't wear this under foundation; heck, I use it as my foundation. The finish to this BB cream is gorgeous; it leaves a satin finish that still gives you that radiant sheen without being very moist (unlike the Napoleon Perdis BB cream). Now comes the hard question: is it worth the whopping price tag? Between you and me, nope. Quite frankly, I thought the 1 next to 63 was a typo.
So, which BB cream was my favourite of the three? I like each one for what it does (even the too-light Dr Jart) so it was quite difficult to choose. Plus the fact that they've high SPF is already a huge plus point in my books. But if I really have to decide, then I'd say the one by Napoleon Perdis. Again, I didn't think they'd do such a good job on it and I also didn't think I'd like shimmer in my BB cream but it turns out a good big yes to both!
As these BB creams contain a high amount of SPF, it's best to avoid wearing them in the evenings especially if there are chances of you being photographed lest they leave a white/grey cast on your skin in photos.
Have you tried any of these BB creams before? Your thoughts? Yay or nay?
Disclaimer: Products marked with * were provided for editorial consideration.