This week, I'm doing a brand focus on L'Oreal to celebrate the Virgin Australia Melbourne Fashion Festival (formerly known as L'Oreal Melbourne Fashion Festival). This brand focus is not sponsored content.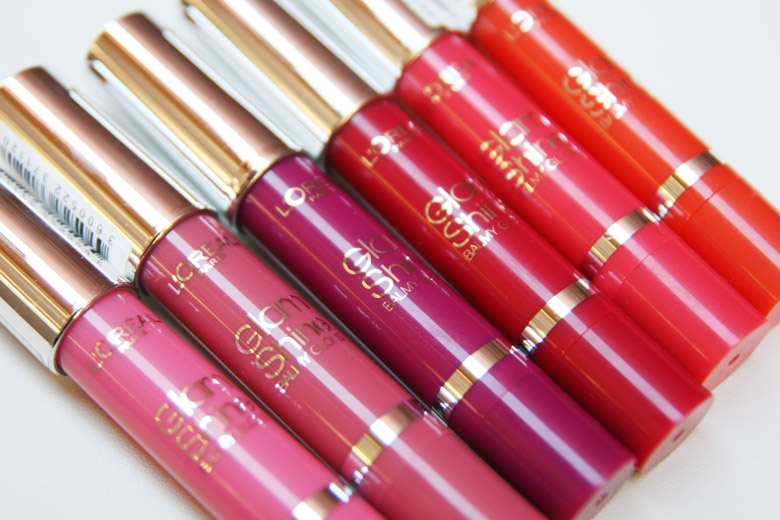 I remember when L'Oreal first came up with the Glam Shine lipglosses. It was many years ago and was also the very first lipgloss I ever used and while it was sticky as fly paper back then, I loved it to bits. As I grew older, my love for lipsticks grew and my desire for lipglosses diminished. Still, the Glam Shines always have a warm spot in my heart.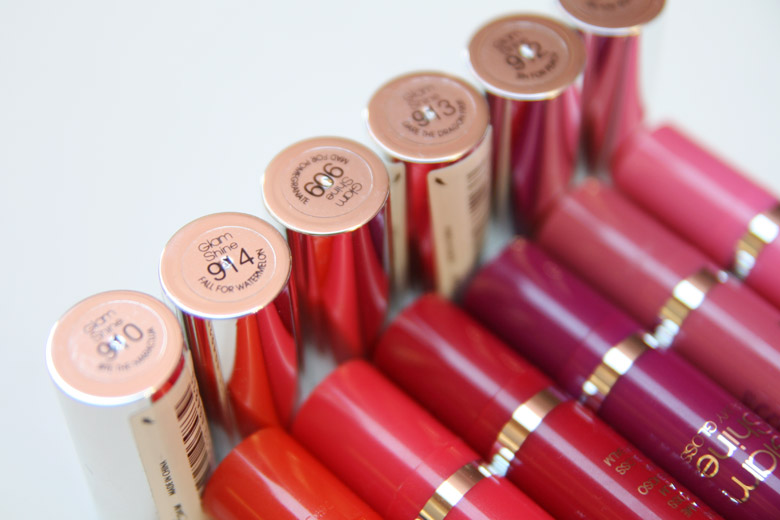 Yet I had mixed feelings when L'Oreal released a lip crayon version of the Glam Shine, called the Glam Shine Balmy Gloss. On one hand, I wanted it to work as well as the original Glam Shine glosses but on the other hand, lip crayons seem to be overdone by so many beauty brands and I was worried the Balmy Glosses wouldn't deliver. Would they be sheer like a lot of lip crayons that I've tried?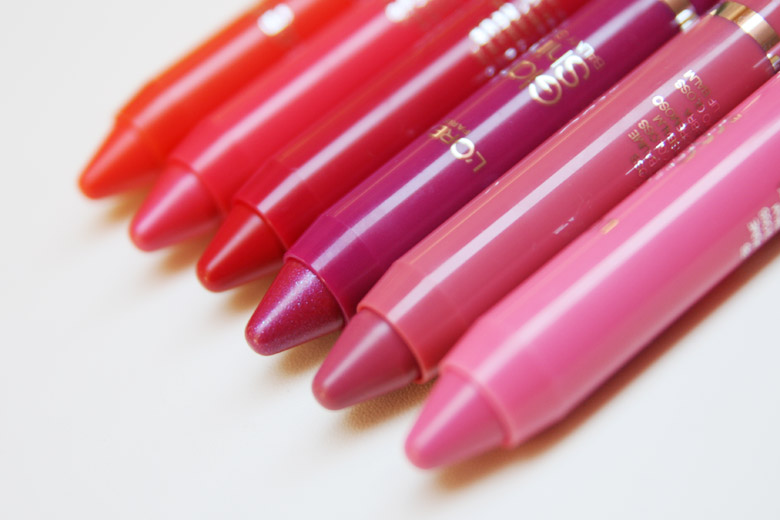 After trying them out, I'm glad to report that these are good lip crayons indeed.
The lip crayons are creamy and glide on the lips easily (unlike some hard waxy ones that stumble on the lips upon application). They look like lipstick but doesn't have that weight of lipstick on the lips. It feels like having lipbalm on.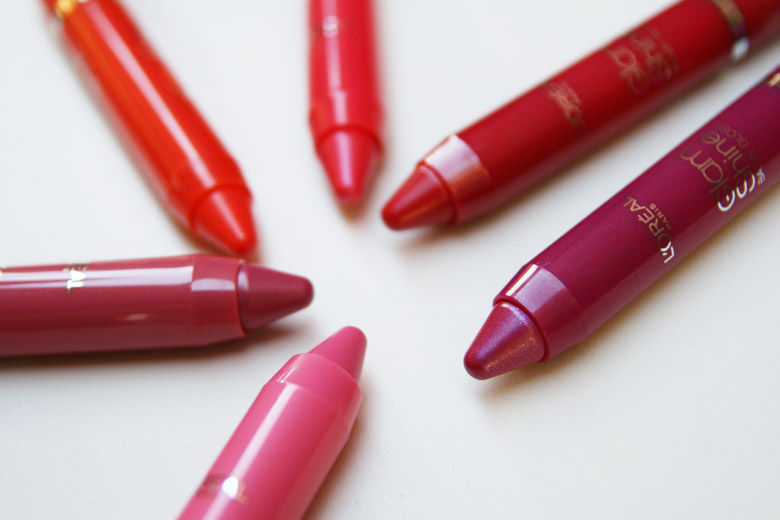 This is the first time I've tried shimmery lip crayons. Most of the ones I've tried so far have minimal to no shimmer in them. As for the Balmy Glosses, most of them are very shimmery. They remind me of shimmery lipgloss minus the stickiness. I seldom wear shimmery lipgloss these days but I can see these lip crayons appealing to those who enjoy a shimmery lipgloss but don't like the tacky texture it comes with.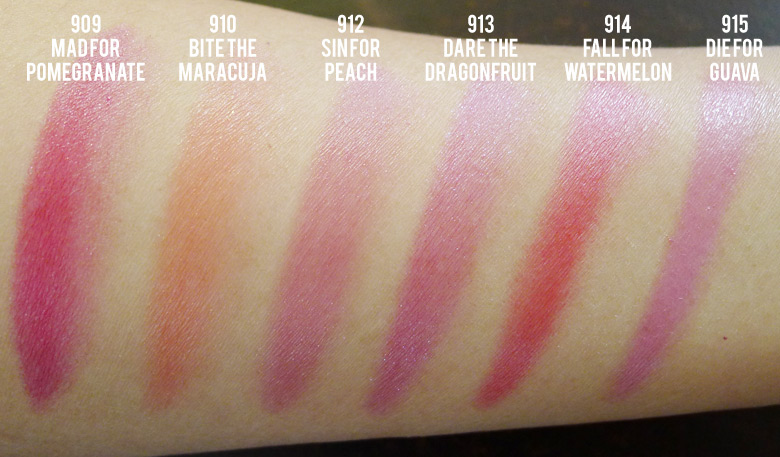 I have to say, these lip crayons are pigmented. A lot of lip crayons I've tried have sheer colour payoff and look like tinted lipbalms. The darker shades for the Balmy Glosses pack quite a punch in colour. The 909 Mad for Pomegranate is the most pigmented of the lip crayons and looks amazing on the lips. Needless to say, it's my favourite colour of the lot.
As the brighter colours have higher colour payoff, some of them do stain the lips. You'll need a makeup remover to fully get rid of the lip colour. I tried removing it with tissue alone; it doesn't work.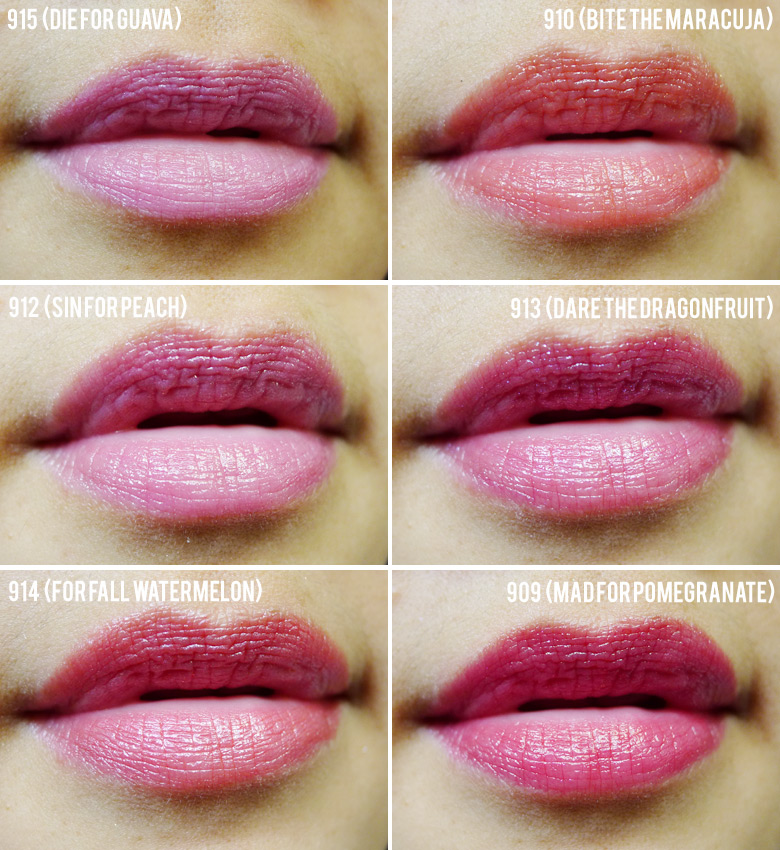 As for staying power, the sheerer ones don't last long. You'll definitely need to reapply after a meal as most would have be gone by then. The brighter colours tend to stain the lips and leave somewhat of a lip liner look on the outline of the lips. At least, that's what it does for me.
If you're planning to just get one Balmy Gloss to try out, I highly recommend either the 914 Fall for Watermelon or the 909 Mad for Pomegranate. These are beautiful, beautiful shades and they're the brighter ones that last longer on the lips.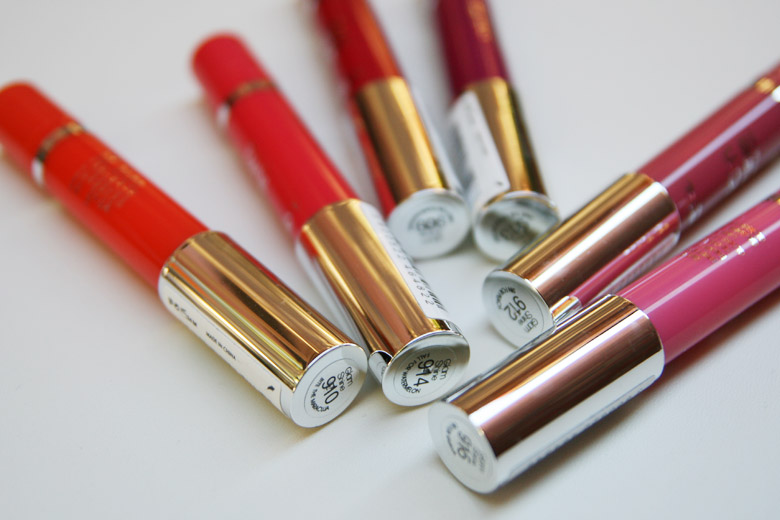 L'Oreal Glam Shine Balmy Glosses retail at AU$16.95 each.
What I like about it: Good colour payoff, creamy on the lips, not waxy.
What I do not like about it: Most of them are a bit too shimmery for my liking.
Have you tried any of the Glam Shine Balmy Glosses before? Did you like it?
Disclaimer: These products were provided for editorial consideration.