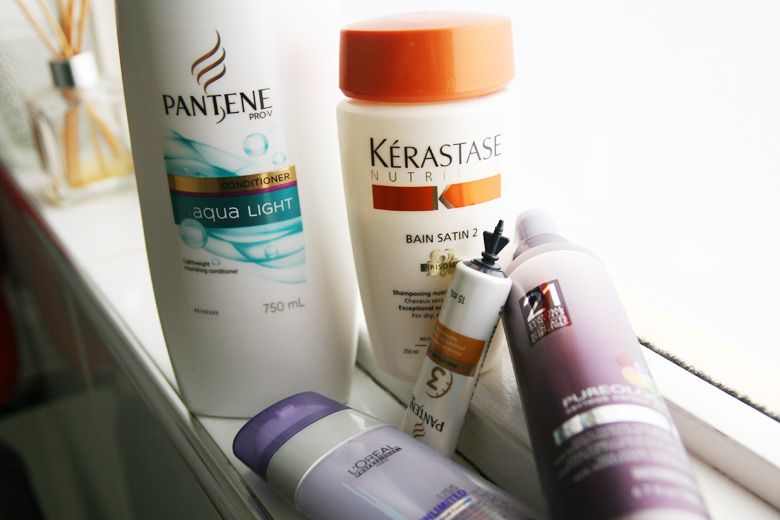 There's no beating about the bush about this; I'm lazy as arse when it comes to my hair. I'll spend a lot of time on my skin. Facials, skincare products, etc, I like to give my skin as much love as I can. But when it comes to my hair … eh, not so much.
I have no idea why. My hair isn't in tip-top condition (not even close) yet I'm such a cheapie on it. I'm very fortunate to be able to trial salon brand and non-drugstore haircare products because they aren't what I'd usually spend money on. It's not that they're not good, heck I've stumbled upon so many high quality haircare items. It's just that drugstore brands like Pantene or Sunsilk already do wonders to my hair so it wasn't necessary for me to purchase higher-end haircare products.
Having said that, I do spend a fair bit of money on haircuts and colour. I only go to the hair salon (my absolute favourite is Oscar Oscar at Chadstone. Me, Jacky and Nathan have a thing goin' on, y'know ;)) every 8-10 weeks, sometimes even more, so I have to make sure I get a good haircut and good colour that doesn't leave my hair looking like poo in just a few weeks.
Anyway, after rambling incessantly for 3 paragraphs, here's what I've been using lately that works for my hair. Things like shampoo, conditioner, leave-in treatments, masks and heat protectants can change at the drop of a hat. Hair tools are permanent; I don't switch unless they've stopped working or I stumbled upon something even better (bloody unlikely, I say).
Pre-shampoo treatment: Coconut oil
Shampoo: Kerastase Nutritive Bain Satin 2*
Once-a-week detoxing shampoo: Shu Uemura Art of Hair Cleansing Oil Shampoo*
Conditioner: Pantene Aqua Light
Hair mask: Pantene 3 Minute Miracle Treatment (sometimes I just use this instead of a conditioner)
Leave-in conditioner (for wet hair): Pureology Multitasking Hair Beautifier*
Hair serum (for dry hair): L'Oreal Professional Liss Unlimited Keratinoil Complex Double Serum SOS Smooth*
Thermal protecting spray: AG Hair Cosmetics Colour Care Deflect Fast Dry Heat Protection*
Hairdryer: ghd Air
Flat iron: Cloud Nine Wide Iron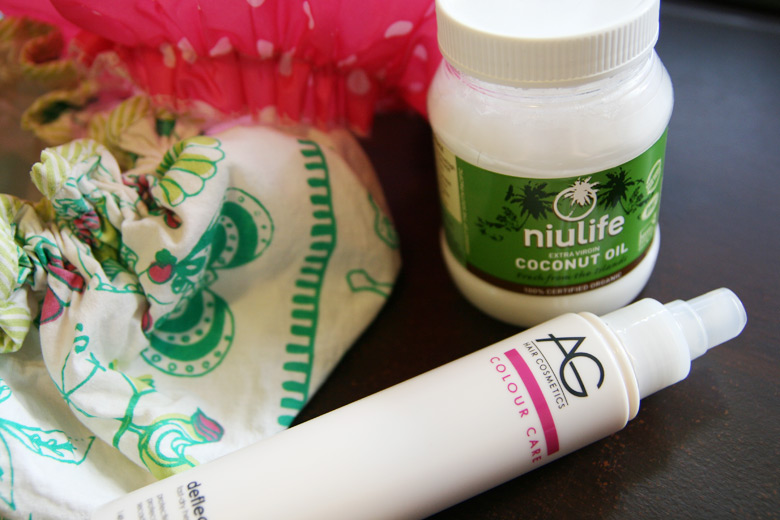 I don't use curling wands mostly because I already have poofy hair and don't need the extra poofiness. Well, it's also because I have no idea how to style my hair with one without looking like a bad 80s hair job. Believe me, I've tried.
Oh, and if you're looking for a hairdryer, I cannot recommend the ghd Air enough. I bought mine when Oscar Oscar had a $50 off sale and I'm so in love with it. I've had mine for a while now. Even when I had long hair, this significantly reduced hair drying time compared to my old Breville.
As for the Cloud Nine iron, I picked that up years ago from BeautyBay. I love it so much that there's no compromise in me bringing that flat iron when traveling. I'd rather pack less clothes and beauty products than leave that behind. I use it every other day to straighten my hair. Unfortunately, my hair won't behave on its own so a flat iron is a must. I haven't done digital rebonding (or whatever Asian hair salons are calling "permanent hair straightening" these days) for almost 6 years now. I strongly dislike the flat hair look so I always decline those treatments when offered at salons in Malaysia.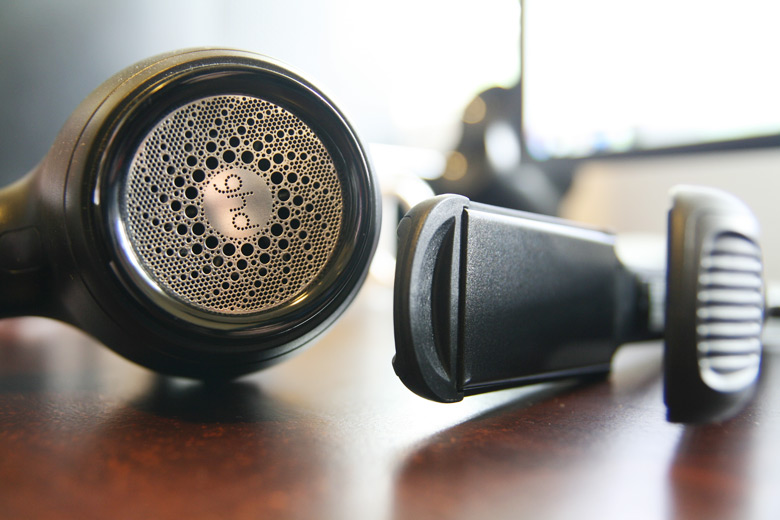 Y'all know how much coconut oil has helped my hair so I'm not going say more. As for the rest, they're working well for me right now to help keep my hair in shape. Regular haircuts are important for me especially since I do get split ends easily from using the flat iron often.
That's my haircare routine in a nutshell (damn, that's a big nutshell, isn't it?). Every little bit helps to tame my thick and unruly hair. And to think that back in school, people used to call me "Iron Hair". Has quite a nice ring to it, don't you think?

What's your haircare routine like?
Disclaimer: Products marked with * were provided for editorial consideration.