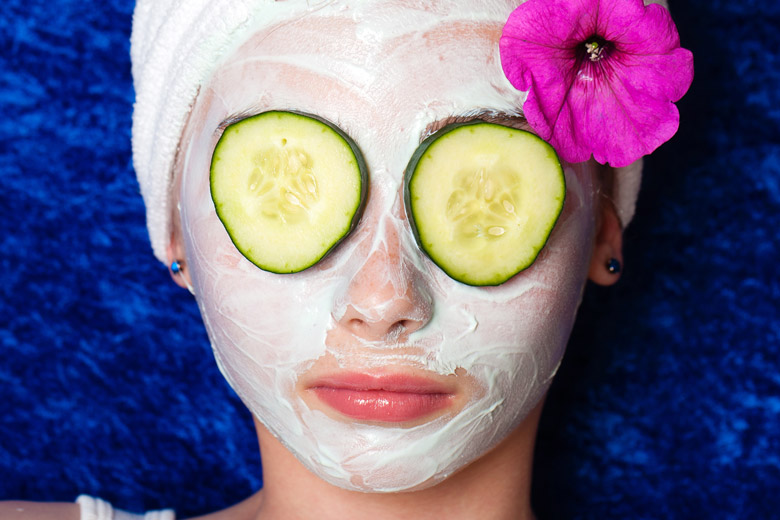 What do you do if you have to attend a very big event the next day and your skin isn't looking nor feeling its best? Do you decline the invitation? Or do you kick that sallow skin's butt and do your best in making it look pretty damn good the next day?
For me, as much as possible, I go for the latter.
I have an arsenal of products I use to prep my skin to look its best the next day. It could be a friend's birthday party, fancy dinner, big media event or even a wedding that I need to attend. If I have plenty of notice for the event, I prep it with facials and then amp up my skincare routine the night before the event. If it's a last-minute thing, then I must make sure I take out the big guns in terms of skincare to make sure my skin looks the best it can the very next day.
For this post, I'm focusing on getting my skin ready for a big event the next day. I like to exfoliate my skin with physical and chemical exfoliants to get rid of as much dead skin cells as possible. This will allow the active ingredients in my skincare arsenal to work better. These days, I favour either a simple silicone pad with bristles (I call it the "rubber scrubber". You can get it cheaply at DAISO. I just reuse mine that came with an old L'Oreal cleanser) or the Olay cleansing brush. Both are not abrasive on the skin.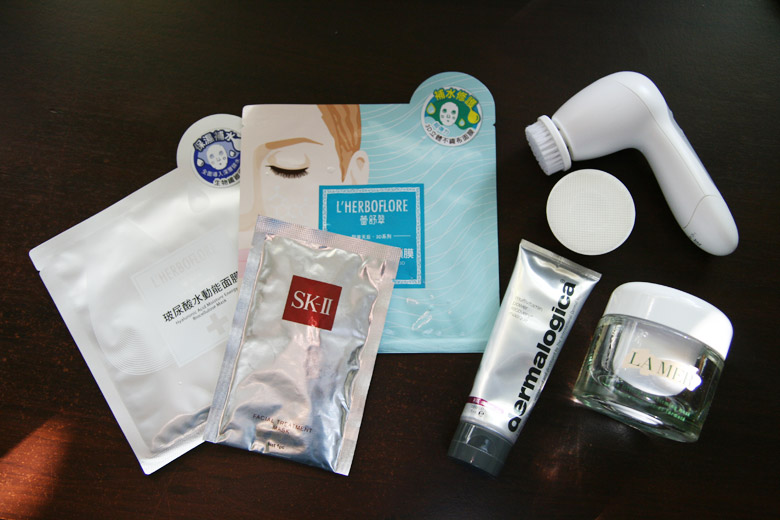 Next comes the most important part of my next-day-great-skin routine: facial masks. I have 4 types of masks that give me great results for super boing-boing skin the next day. I don't use all of them at once.
This is the first step to great next-day skin. After cleansing my skin, I use the multivitamin mask (contains concentrated vitamins A, C, E and F) to help rescue stressed skin. This cream mask came highly recommended by Lisa Eldridge. I watched her raving about it in one of her YouTube videos and the next minute, I found myself confirming an order for it on Adore Beauty 😛 . I use this a couple of times a week to revitalise my dull and dehydrated skin.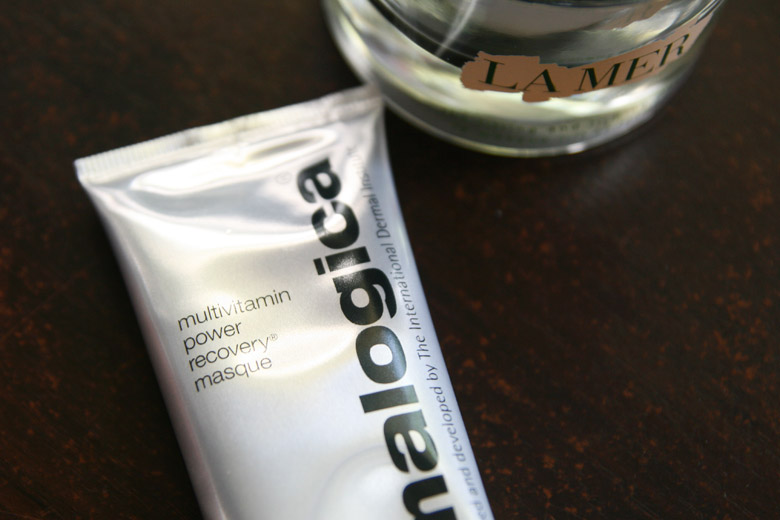 My Holy Grail of masks for fantastic next-day skin. Each single-use mask is expensive so I save the good shizz for big events only. Skin boing boing-ness and radiance are guaranteed with the SKII mask. As the facial sheet mask is completely drenched in the good juice, a lot of it remains in the packet. Don't throw it away! What I'd do is I'd pour the remaining serum from the packet to a small jar and use that as my serum for the next few days. Yep, you'll have enough leftover serum to last you for days!
If I run out of the SK-II Facial Treatment Masks, L'Herboflore's facial sheet masks (especially the Hyaluronic Acid Moisture Energy Biocellulose Mask) is really good as well. I prefer them to My Beauty Diary masks. I love the amount of hydration and boing boing-ness the L'Herboflore masks give my skin.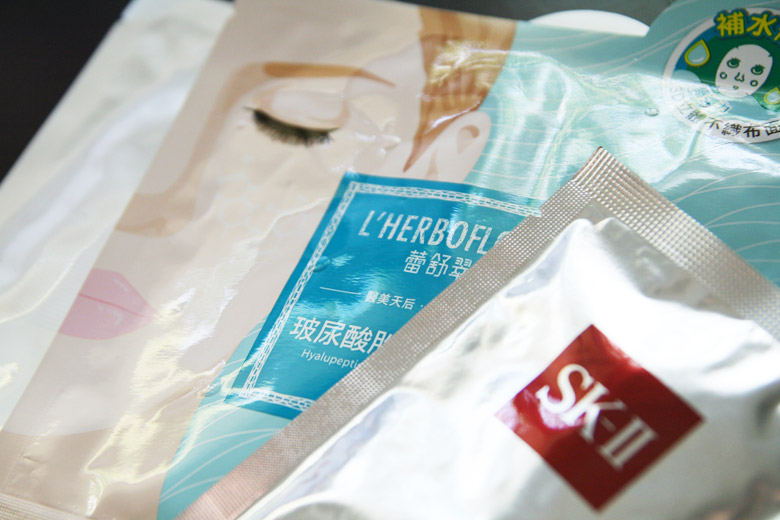 I've written about this mask before and I still love how great it makes my skin feel and look. This goes on my skin before my moisturiser. I use this in lieu of a serum.
Sounds like a lot of products on my skin and I'd understand the concern of overloading the skin with too much potent ingredients. For me, this facial routine works great for me and so far, my skin loves it. It's not crying bloody murder yet *fingers crossed*. If I were to skip a product or two, I would still keep up with skin exfoliation and the SK-II or L'Herboflore mask because even these two steps alone will give me positive results.
But really, it's not a lot of work at all and for soft, smooth and super boing boing skin the next day? Oh yes please! 😀
Is there a particular product or even routine you use or go through to achieve great next-day skin? Do you have an instant skin pick-me-up formula to share? A secret recipe perhaps?
🙂