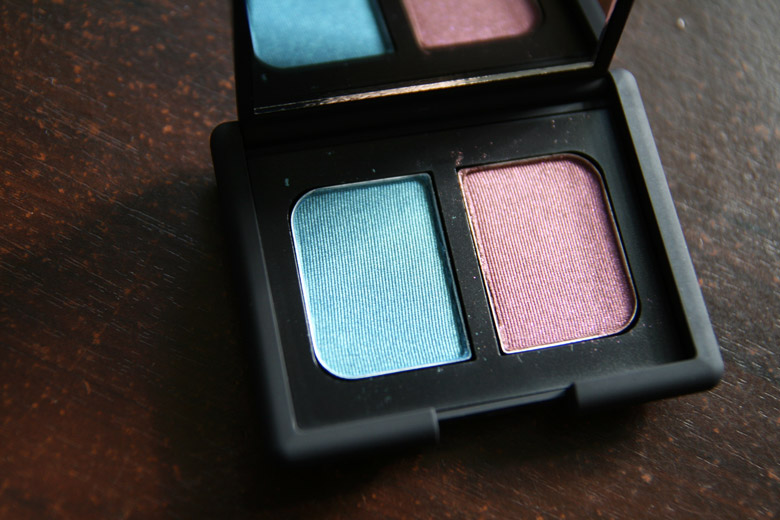 I must admit, when the NARS eyeshadow duo in China Seas landed on my desk, I was happy yet apprehensive. Happy because holy shizzballs, the colours are gorgeous! It's just the sort of colour-blocking combination I love. On clothes and accessories.
As an eyeshadow duo, the colours are meant to be worn together. See, this is where I started to doubt the colour combination. How the heck do you wear them together? I'm not an expert in eyeshadow application and when I tried blending the colours on my eyelids, the eyeshadow ended up looking like bruises on my eyes. It wasn't a good look at all. I had to experiment a few times to finally get the combination to work. Lots of cotton pads and eye makeup remover were involved. Including sore eyes from all that makeup removal.
After a few rounds, I finally settled upon a look that worked. I'm still using the two colours on my eyes but the two colours do not meet, which means no blending is needed. Phew!
What I did was apply the plum on my eyelids without reaching the crease and use the turquoise as an eyeliner on the lower lash line. Oh boy, did the two colours pop or what? 🙂

Makeup used:
Face: Rimmel BB Cream Matte, By Terry Ultra-Radiance Active Concealer
Eyes: NARS Pro-Prime Smudgeproof Eyeshadow Base, NARS Eyeshadow Duo in China Seas* (NARS eyeshadow brush #15 sprayed with Mary Kay Makeup Finishing Spray* to apply the turquoise on the lower lashline), Rimmel Scandaleyes Thick & Thin Eyeliner*, Estee Lauder Sumptuous Infinite Daring Length + Volume Mascara*
Brows: Hourglass Brow Sculpting Pencil
Lips: Dior Addict Fluid Stick in 338 Mirage*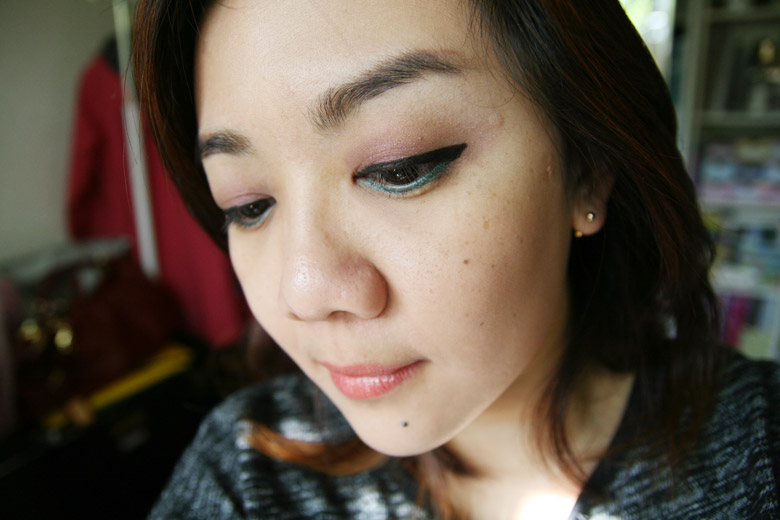 I love the colour combination. By keeping the face fresh (no bronzer, no blush) and lips toned down, attention is drawn to the eyes. Of course, these eyeshadows can be worn on their own without needing each other but, hey, why not use them together, eh?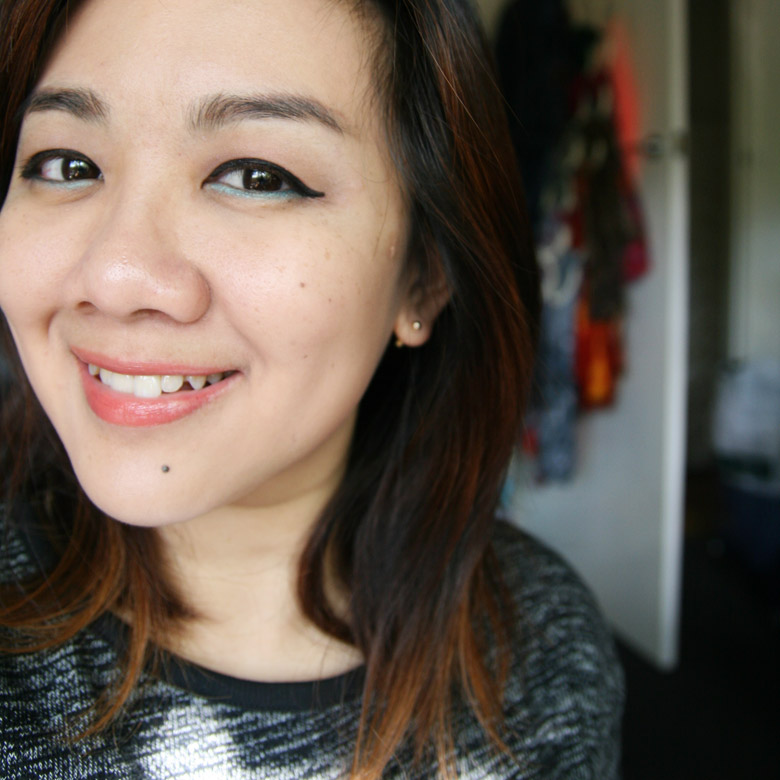 Lara from SwatchGirl did a great job in using the same eyeshadow duo. I really like how she used the turquoise in the inner corner of the eyes as a pop of colour amidst the plum. Something new for me to try! 🙂
How would you wear this colour combo? Would you be game on trying them on together?
Disclaimer: Products marked with * were provided for editorial consideration.