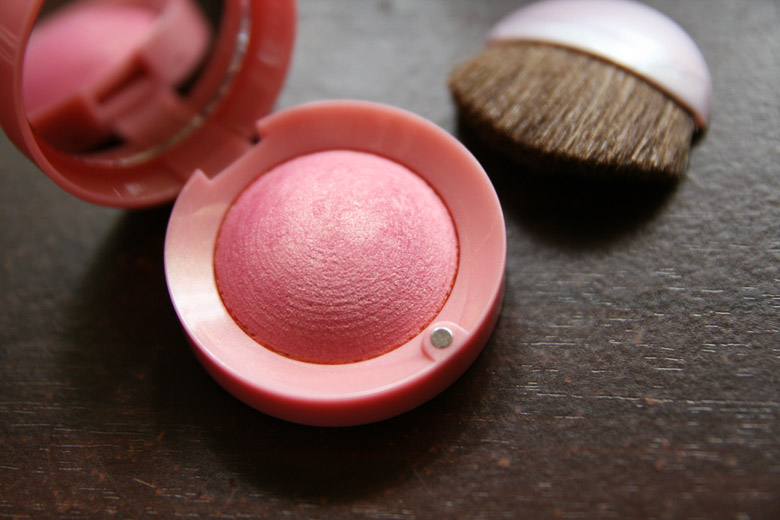 The Rose D'or blush was the very first item I bought from Bourjois when I discovered the brand at Priceline years ago. I've read so much of Bourjois in magazines, especially the Rose D'Or blush that I knew I had to get it.
Perhaps the one I bought was a lemon because I was sorely disappointed in it. The baked blush was so hard and gritty; I felt as though I was scraping the product with my brush. And when I finally managed to get a bit of blush scrap on the brush, it felt gritty upon application. It took me two more tries before I gave up. I can't even remember if I gave that blush away, sold it or chucked it!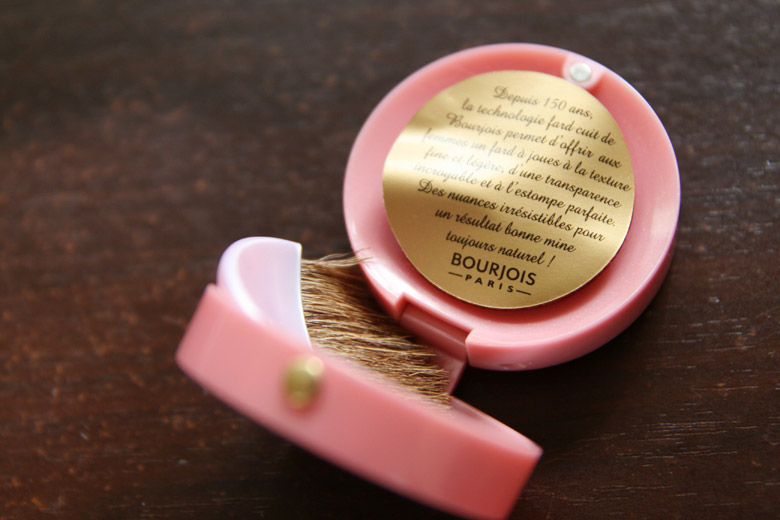 Anyway, a few months ago, there was a promotion by Bourjois at Priceline. If I spent over a certain amount of money on Bourjois makeup, I get a small Bourjois gift pack (tsk tsk they do know how to tempt you, don't they?). I was already going to get the Happy Light foundation and primer anyway so the gift with purchase was a nice bonus. One of the items in the gift pack was a Rose D'Or blush.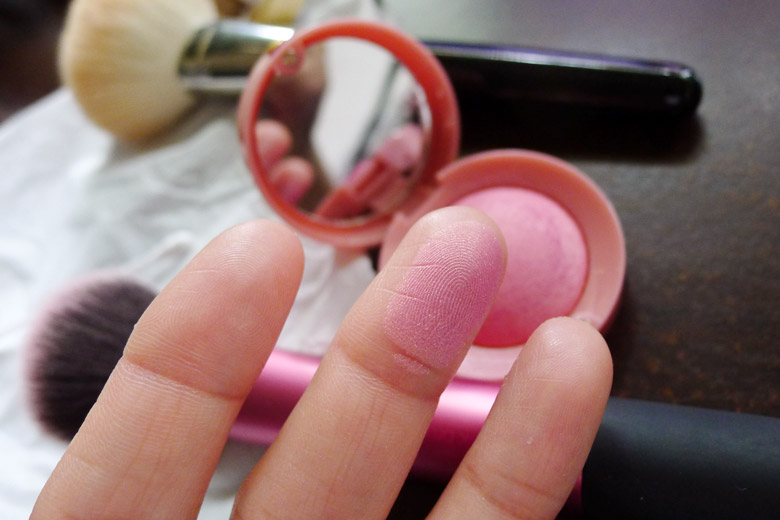 I was hesitant to try it out again. Should I just give it to someone else or give it another go? As if I don't have enough blushes, I decided to give it another chance.
It could be that the previous one I had had a poor formula because the current one is so much better. It's still the same classic pink shade with quite a lot of shimmer. However, the texture of the baked blush is so much better. It's not dry, hard nor gritty. I didn't feel as though I needed to scrape the baked powder for a hint of colour, something which I had to do with the old Rose D'Or.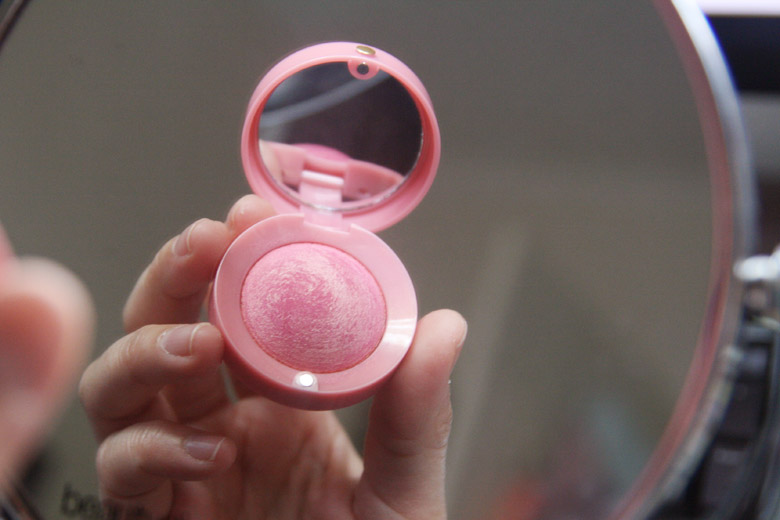 The blush is beautiful on the cheeks with a perfect amount of flush pop. It does contain a lot of shimmer so if you're applying shimmery highlighter above the cheekbones, either tone the blush or the highlighter down or you'll be a sparkling disco ball.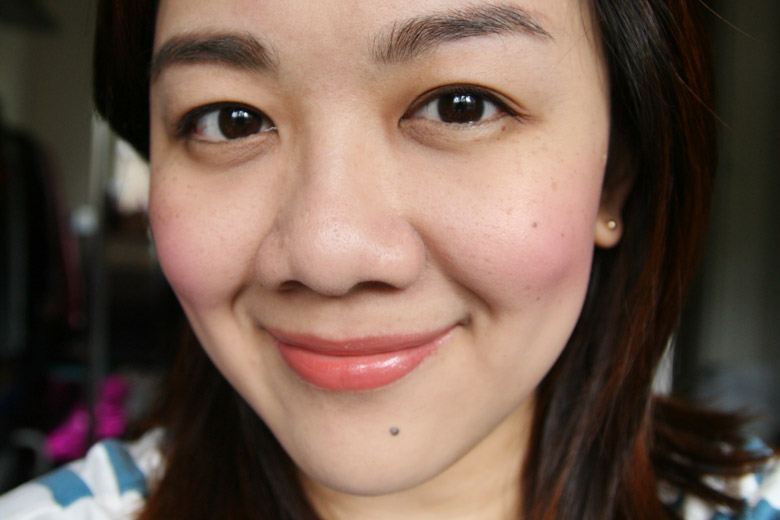 I'm so glad I decided to give this a try again. I really did think it was going to be gritty and awful again like my last Rose D'Or but I'm so glad the new one proved me wrong. Maybe you did switch your formula after all, Bourjois. Whatever it is, well done on the improvement. It's a welcomed rediscovery. The enclosed brush is still rubbish but the blush, well, you're all right with me. 😛
Have you tried the classic Bourjois Rose D'Or before? Did you like it?