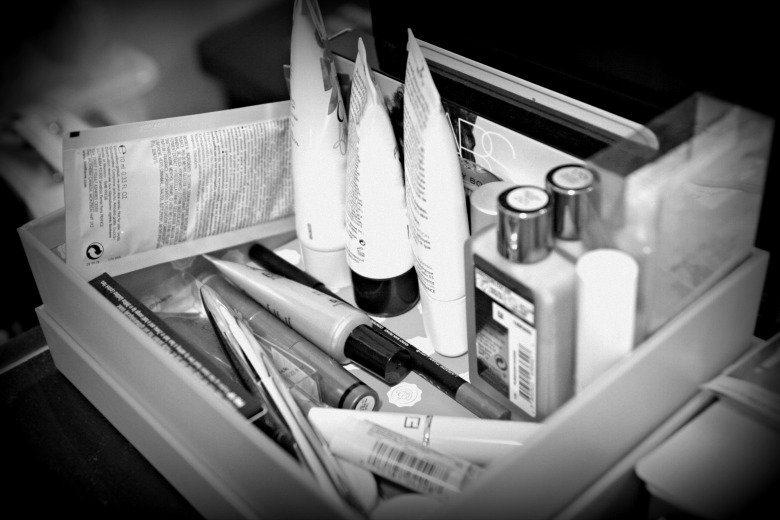 Earlier this week, I posted a picture on Instagram that this week is Declutter Week for me where I get rid of the physical and emotional clutter in my life. And let me tell you, it feels pretty damn awesome. I'll talk about it more in another post but today, I'd like to talk about beauty products. Specifically, unused beauty products.
I love my job, I really do. I get to try a heap of new beauty products and write about them here without getting into debt (no joke, it can happen). I'm very lucky to be sent beauty products to try out and sometimes, I'm sent an entire colour range of a particular product e.g. foundation. Different bloggers do things differently; there's no right or wrong. For me, I get an estimate of my shade on Findation.com before selecting the shade to use. I try my best not to open every single foundation to find out my shade because then they're unsealed and I cannot give them away. These products end up wasting away in my beauty cupboard and in time, I begin to accumulate clutter.
This post was difficult to write because I don't want to sound ungrateful and say that my beauty products have turned into clutter. It's easy to come across as that because hey, I get sent stuff, what am I complaining about? I guess when your house becomes a bit of a fire hazard from having at least 10 cans of hairspray, many bottles of nail polish, lots of flammable products and you live in a tiny house with minimal storage space … at some point, a lot of those beauty products have to go. And I haven't even began talking about the products I purchase and that's a lot!
Sometimes I'm also sent products that I don't use. These are often unsolicited and although I do appreciate them, they can sometimes be a waste on me because if I can't use the products, I won't write about them. For example, I don't write about tanning products. I don't review false eyelashes (mainly because I'm hopeless in applying them). I seldom use hairspray. These products accumulate and it's such a first world problem to say that I'm drowning in them. But it's true.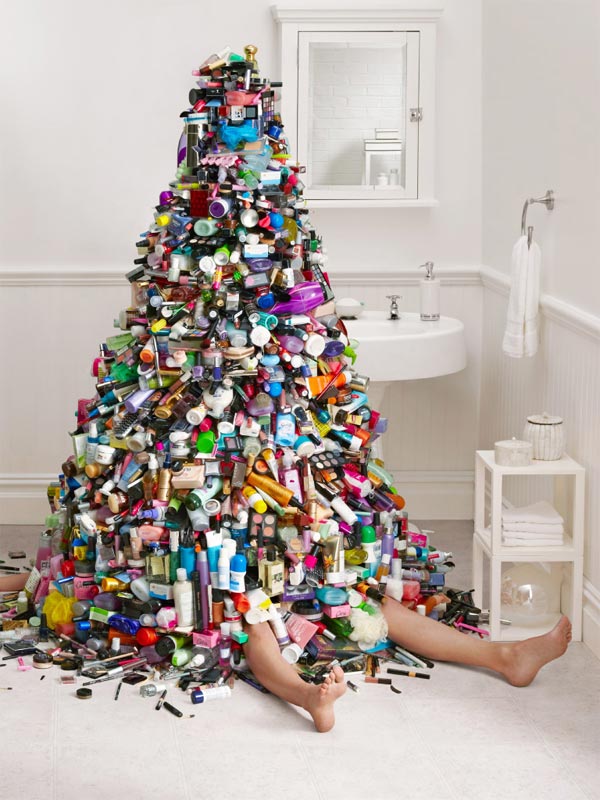 Most of my friends are bloggers, so I can't give the products to them because chances are, they already have the same products. I cannot sell the products (huge no no! Don't even think about selling press samples because you'll be blacklisted quicker than Julian Assange). What I do is I donate them to charity organisations and people who need them more than I do. You might think these are frivolous products to give away but basic necessities like shampoo, soap, deodorant and so on are much needed products for those who have none. If a new lipstick can help brighten your day, it can also brighten another woman's day.
Here are a few organisations you can donate your unopened beauty products to:
I've donated to some of the above organisations and I'm so happy to be able to help because finally, those beauty products are going to people who need them. As much as I love my beauty products, I don't need 10 cans of hairspray and 20 bottles of foundation. I often read on forums about beauty bloggers wanting to find out more places to donate their unopened beauty products and it warms my heart.
If you've been sent a whole colour range of a foundation, please try not to open all of them just to figure out your shade. Check out Findation first for a rough estimate. If the foundation has already been launched in the market, swatch them in store to find your perfect shade and then open the one you've been given. The same goes for lip products. This is the reason I seldom swatch and review an entire colour range of lip products. I don't need so many lipsticks and once I've opened and swatched them, I can't give them away!
You can also donate old magazines to clinics, hospitals or even your local beauty salons rather than chucking them in the recycle bin. You've been to clinics; surely you're also tired of reading that magazine from 2006. 🙂
I hope this post hasn't come across as me bragging about my beauty products and showing off about my donating them because that really wasn't the point. If you're a beauty blogger and have more products than you need or you really have no room for them, please do consider donating to those who need them more than you do.
What do you do with unopened and unused beauty products? If you do donate them, are there any more organisations that you can add to the list above?