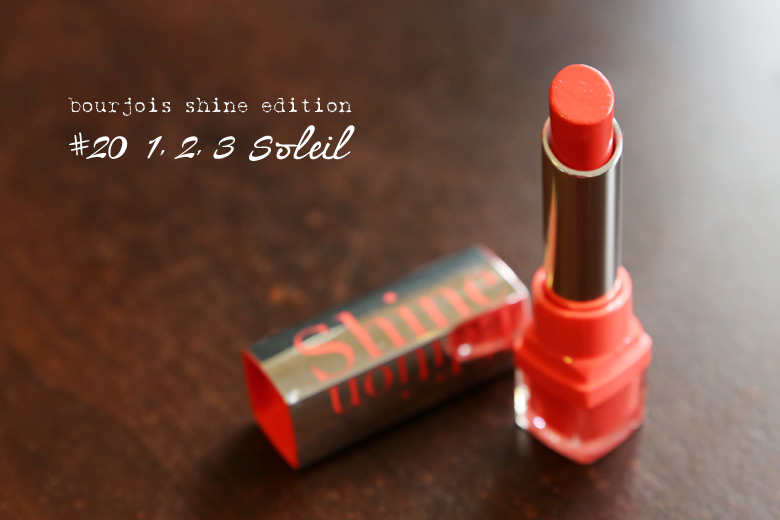 As much as I enjoy Bourjois' foundations (especially the Healthy Mix Serum), I must say that their lipsticks normally elude me. I don't know what they're like yet for some unknown reason, I've never been compelled to give them a try. So why the Shine Edition? Why this one?
To tell you the truth, I simply got sucked in by the fluorescent orange packaging. It's funny because bright packaging like this normally turn me off but for some reason, my eyes just fell on it and my brain told me to try it out. First swatch on the back of my hand at Priceline didn't turn out bad so I figured oh, why not?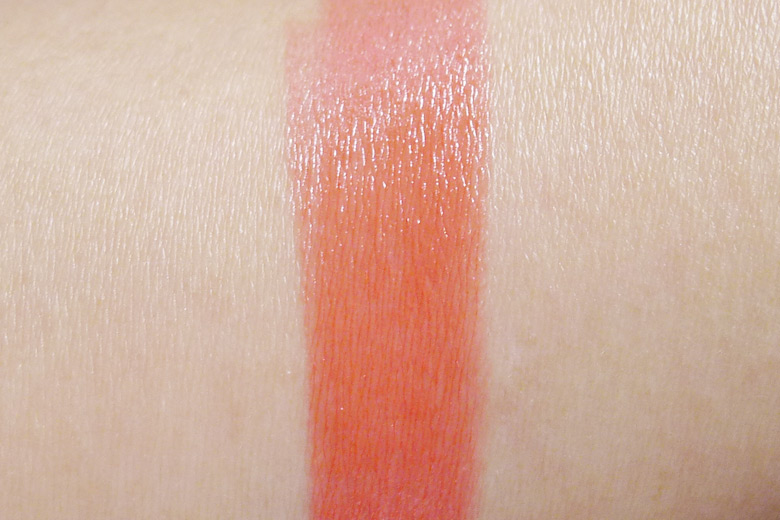 I didn't think I'd like the lipstick that much but I ended up using only this lipstick for the past few weeks (and only this lipstick throughout my trip). It feels like a lip balm but you get a much better colour payoff than regular tinted lip balms. The #20 1, 2, 3 Soleil is buildable to a stronger pop of coral but if you just want a hint of peachy goodness on your lips, all it takes is just a single swipe on the lips. It's not drying on the lips at all nor does it feel or taste like wax.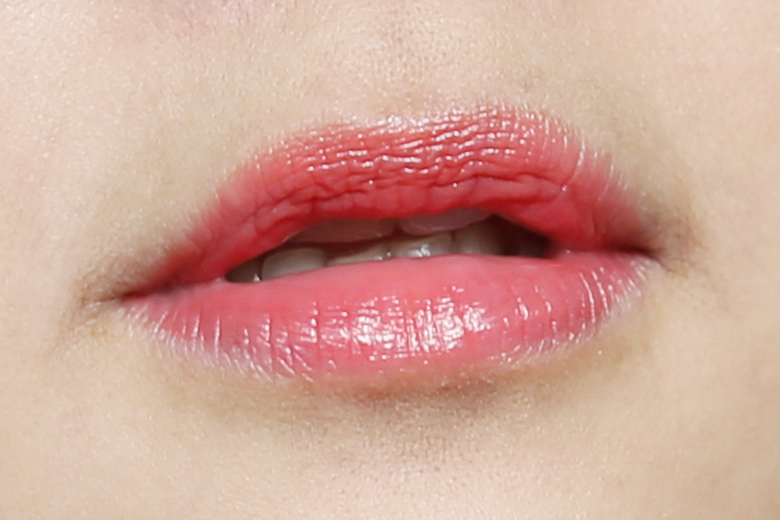 It's been a while since I've been that loyal to just one lipstick but there you go. I'm interested in trying out another shade but I feel like I'd be cheating on the #20. Ish, first world beauty problems much? 😛
Have you tried any of the Bourjois Shine Edition lipsticks before? If so, which one's your favourite?