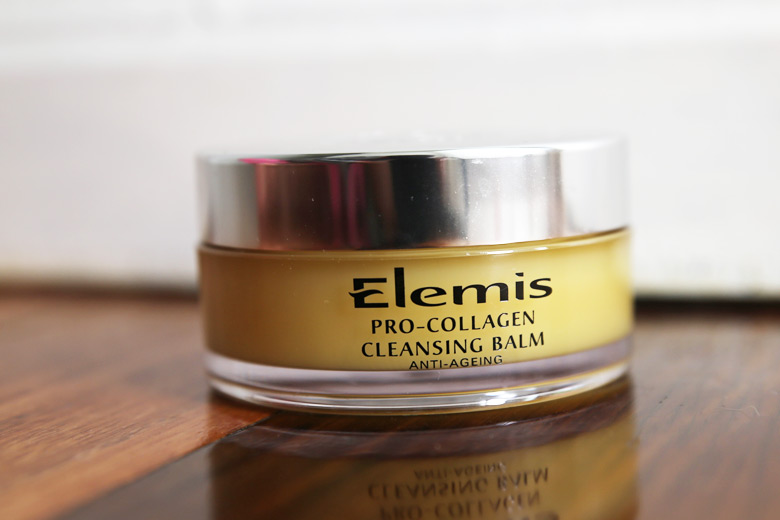 I didn't know that Elemis had cleansing balms until I started watching beauty videos on YouTube. Their cleansing balm comes very highly recommended and after watching one too many videos of its positive reviews, it piqued my interest so much that I wanted to buy this right away to try out. Unfortunately, at that time, Elemis had already pulled out of David Jones and the only way I could buy it was online. I really wanted to check the cleansing balm out in person first so I held back on placing an order online.
Fortunately for me, the people at Elemis reached out to me last month and asking if I'd like to try something out from the brand. I didn't know about the other products but I knew exactly just one item I really wanted to try, and that was the Pro-Collagen Cleansing Balm.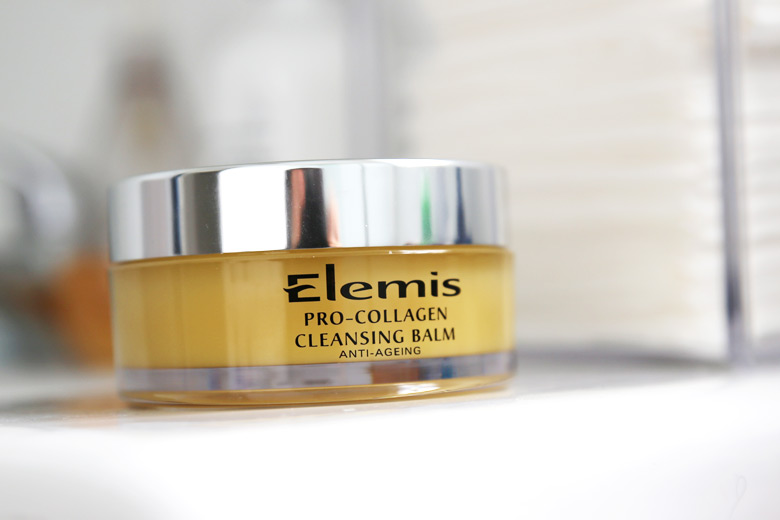 What I love about the cleansing balm is how creamy the gel is. It looks like hardened balm when it's brand new but once you've dug your fingers in, it's very creamy. It also comes with a small terry-towel face washer that you can use with the balm but really, any ol' face washer will suffice. It removes all of the makeup off my face and cleanses it well without leaving it stripped and dry. I use the cleansing balm as the first step in my double-cleansing routine so it's not my "final" cleanse, if you know what I mean.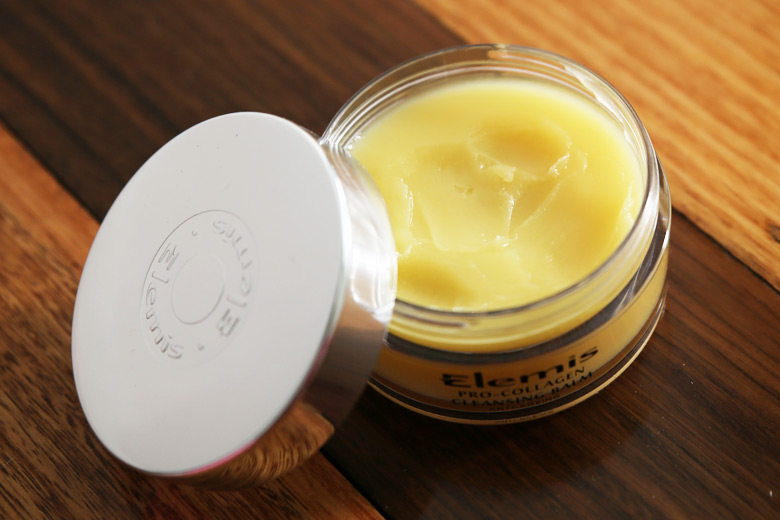 The consistency is very similar to SKII's Facial Treatment Cleansing Gel but unlike the SKII and other popular cleansing balms from Eve Lom, Antipodes, etc, it doesn't leave any greasy residue on the skin when it's washed off. You know how some cleansing balms will still leave a bit of an oily residue on the skin once you've emulsified the balm with water and washed it off? Well, this one doesn't. This means that even if you don't use the enclosed terry-towel face washer or any face washers with the balm, you can still use it on your dry skin and wash it off like normal. Easy!
Before I tried the Elemis Cleansing Balm, the Eve Lom cleansing balm was my favourite. Now that I've tried this cleansing balm, it has knocked Eve Lom's right out of the park. This doesn't have the small scrubby bits that Eve Lom's cleansing balm has and leaves behind.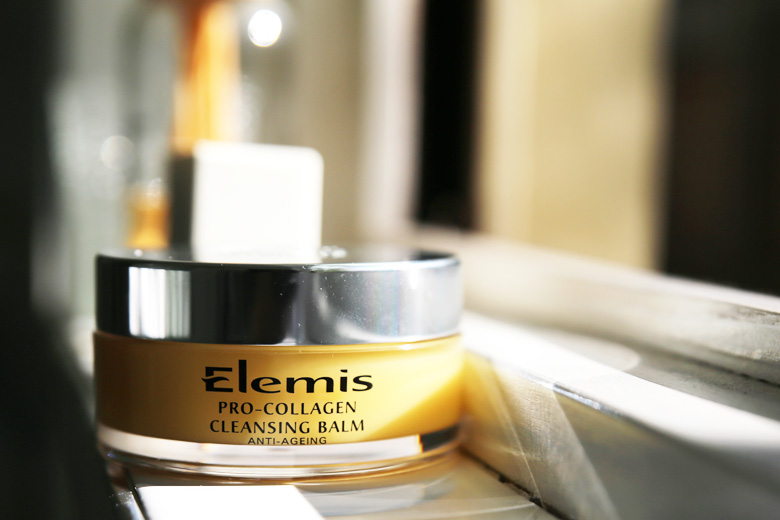 Even though the Elemis cleansing balm is cheaper than Eve Lom's (latter is AU$115.00 for 100ml), it isn't a cheap cleansing balm either. It retails at AU$89.00 for 105g. I know. Ouch! Personally, I'll still be purchasing a jar of it once I'm done because I absolutely love it and only need a tiny scoop of it to cleanse my face. I haven't tried out a couple more cleansing balms that I've been meaning to yet (e.g. Emma Hardie's Moringa Cleansing Balm and Clinique's Take The Day Off Cleansing Balm) but so far, the Elemis one is a winner in my books.
Even though Elemis has pulled out of David Jones, the entire range now available at the East Day Spa at the InterContinental Hotel, The Rialto on Collins Street. You can also get Elemis online at Adore Beauty.
What I like about it: Creamy gel that cleanses the skin well without leaving it tight nor dry, doesn't leave any oily residue on the skin.
What I do not like about it: Pricey for a cleanser
Have you tried anything from Elemis before? What's good? What's not? Some recommendations please!
Disclaimer: This product was provided for editorial consideration.