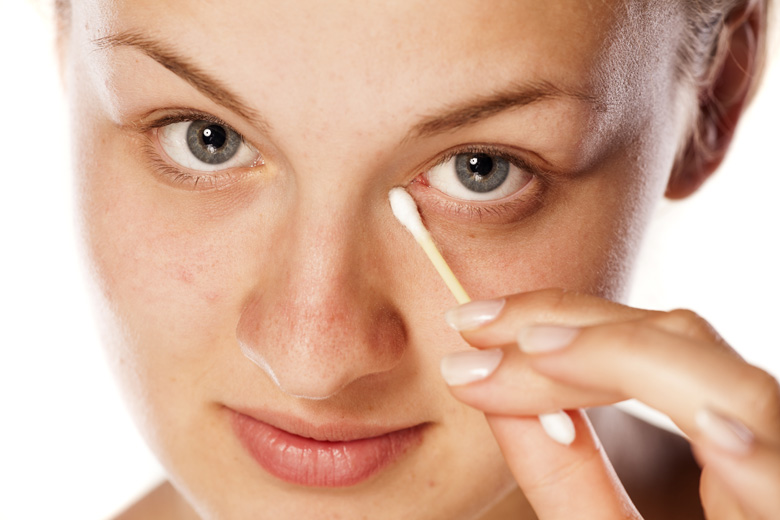 Eye booger. Eye crud. Eye poo. Eye shit. Eye wax. Or, the proper term? Rheum. We all have it. Some more than others. I'd be the one who has a lot more, especially after I started wearing contact lenses. I'm also the one whose mother would publicly announce "Girl, you have a lot of eye shit. Get rid of them please!". I'm 34 years old, ladies and gentlemen, and my mother still tells me to do that. In public.
Fun times, people. Fun times. 😛
Anyway … right, back to the eye booger, which is what I'll refer to them in this post. Just wondering, when you wear lots of mascara and eyeliner, do you notice an increase in eye booger after makeup removal? I don't know about you but I sure do. The thing is, it's not just an increase in wet eye booger, they're often dark and not the usual light colour. What they are are bits of trapped mascara and eyeliner residue.
If you experience this too, what I'd suggest you do is this: after eye makeup removal and your double-cleanse routine, take a shower and do what you usually do. After your shower, body lotion application, etc, use a cotton bud to clean the inner corners of your eyes. Chances are you'll notice some black dirt on the cotton bud. Oh when I say clean the inner corners, I don't mean just on the outside, where you'd typically apply eyeshadow for that pop of colour. I mean to actually go in where the tear ducts are. It sounds disgusting and dangerous but if you're careful, it's okay. You're not actually sticking the whole cotton bud in; you just need part of the cotton tip to clear out the trapped mucus in the inner corners of the eyes. Do it swiftly (and very gently!) and the cleaning process will be done in less than 5 seconds. Easy!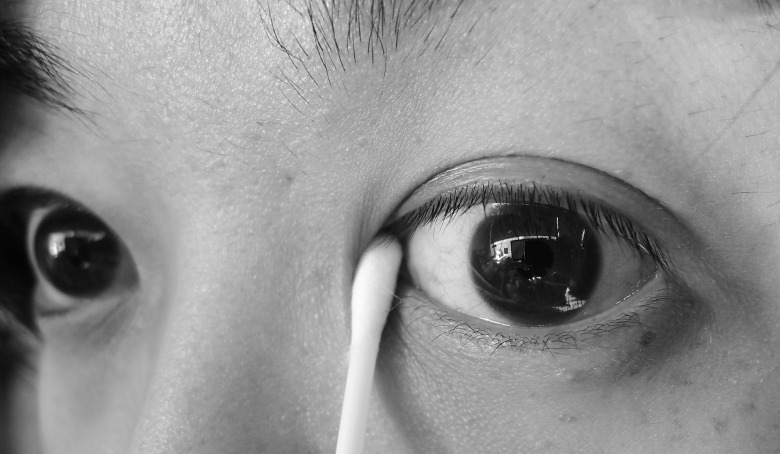 Just realised this photo will not bode well for those who cannot stand having things near eyeballs. Ooops. Sorry!
During your shower, you'll be blinking a lot from the splash of water on your skin. The mucus of your eyes traps any makeup residue (bits of mascara, eyeliner, glitter, etc) and will gather at the inner corners of your eyes as eye booger. There's no point in cleaning the inner corners of your eyes right after makeup removal because there'll be residue that has gone in your eyes that may need some "cajoling" to come out. Give it some time and take a shower in between. That sodding eye booger with mascara residue will come out!
This is how I clean my eyes properly after makeup removal. It may not be yours so if you have another way of doing it, let us know in the comments below. This method works very well for me and I've removed a whole lot of trapped eye makeup that I didn't know was still there. If you'd like to try this out, again, be very careful especially when using that cotton bud near your eyes.
Good luck!