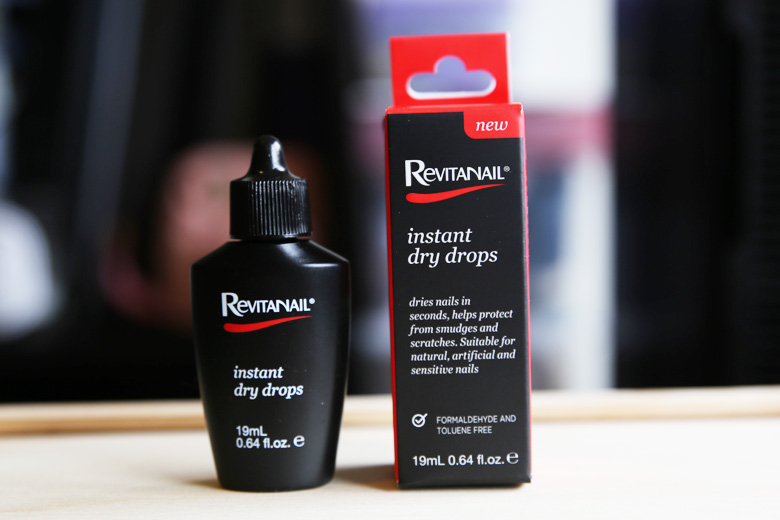 I've seen a number of brands do these kind of "dry drops" where the product instantly dries your nail polish but haven't given them a go until now. When Revitanail sent me a bottle of their new Instant Dry Drops to try out, I was really curious in checking it out. Does it really dry my nail polish instantly? Like gel-or-shellac-UV-nail-polish instantly sort of thing?
Well, there's only one way to find out so, time to paint my nails!
Ingredients:
Cyclopentasiloxane, Ethyl Acetate, Cyclohexasiloxane, Dimethicone.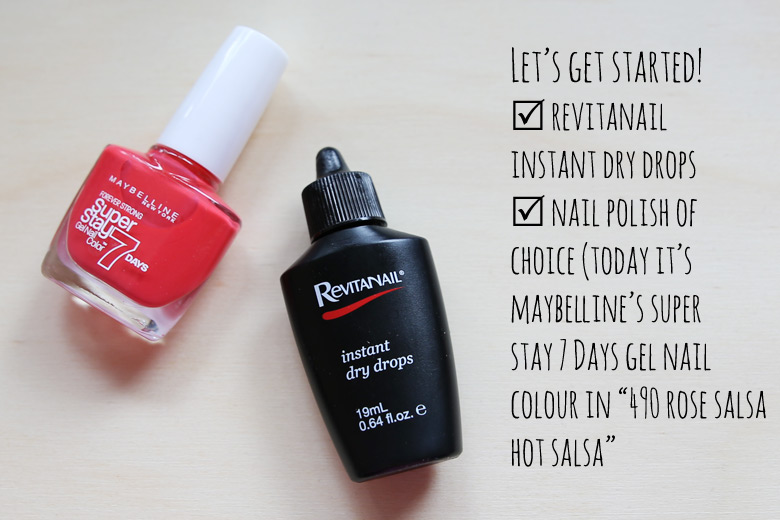 The Instant Dry Drops is like water in a bottle. It drips very quickly like water too so while it says to apply 1-2 drops at the base of the cuticle and let it flow to the tip of the nail, I was expecting some sort of gel to slowly flow to the tip. Nope, it was like dripping water onto my nails and there was so much overspill that it created a big ol' mess on my table.
Even though it's like water, it doesn't clean like water and leaves an oily residue on my table and my nails. As it contains dimethicone (silicone), the water has a somewhat velvety, slightly dry-oily texture. Suffice it to say that if you want to use this, have a thick paper towel on top of old newspapers ready before using this or else it will seep through and mess up your work surface. Best way would be to use it at the sink where you can wash the excess off easily.
So, did it dry my nails instantly? Heck yeah! I literally rubbed my nails (yes, I used the word literally and it was literally correct 😛 ) 3 minutes after I've applied the drops and nothing smudged. I even used a kitchen paper towel on my fingers to clean off the excess liquid, wiped it on my nails and again, not a single smudge. It was just like a gel/shellac manicure!
The thing I don't like about the Instant Dry Drops (other than it being messy) is that the liquid really dries out the skin. My cuticles were positively gnarly after using the Instant Dry Drops and my skin was very dry. I had to use a lot of hand cream and cuticle oil right after using it just to get my skin back to shape.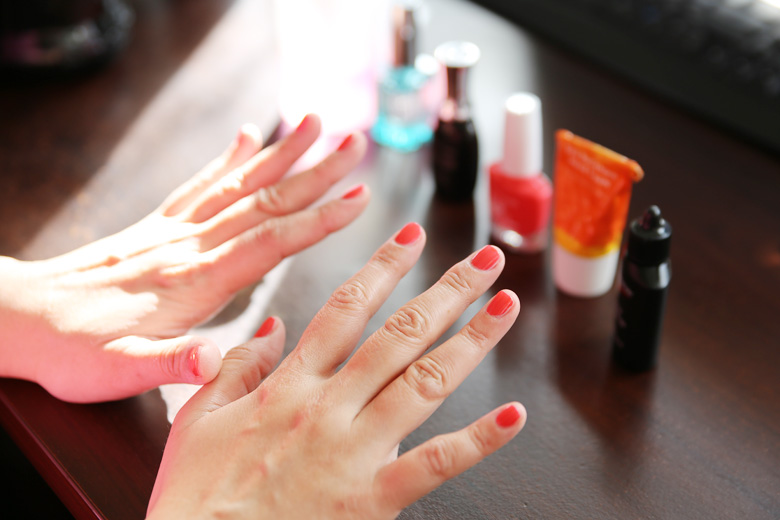 So, as instant nail polish dry drops go, this one nails it right on the head. But it doesn't nail it where skin conditioning and creating a mess are concerned. If you need to get stuff done right after painting your nails and don't want to worry about them chipping, then the Revitanail Instant Dry Drops is the way to go. Just make sure you moisturise your hands a lot after that. Oh, and one more thing. The dry drops only dries your nails instantly. It doesn't prevent them from chipping later on. Something for you to keep in mind if you're considering getting this.
Revitanail's Instant Dry Drops retail at AU$14.95 for 19ml and is available at selected pharmacies nationwide. It is free of formaldehyde and toluene.
Have you tried this or any other sort of instant nail polish drying drops? Did you like them? Are they drying on the skin as well?
Disclaimer: This product was provided for editorial consideration.