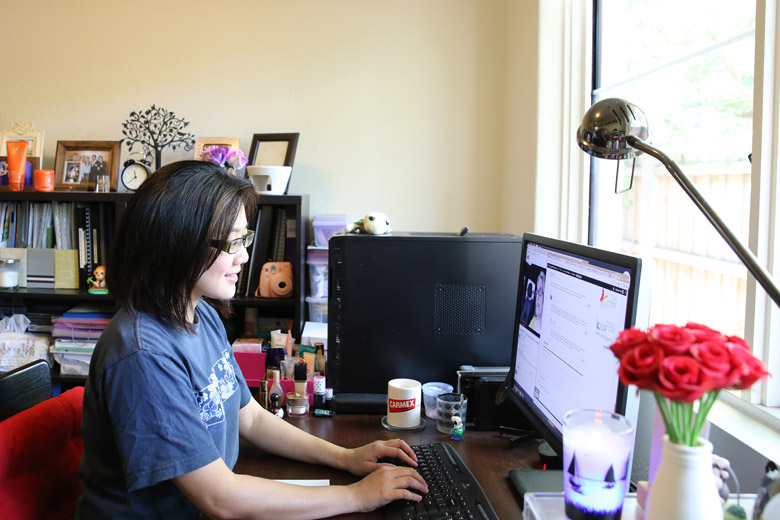 Happy hump day, my beautiful chickadees!
Welcome to the last segment of Bloggie Wednesdays for 2014! It's been such a tremendous year for the Bloggie Wednesdays series and I'm mighty chuffed that so many of you are still loving it since I started it in 2011.
I've been wondering on what I should write about for my final BW post of the year. I had tutorials and some pretty heavy info in mind but decided nah, it's the holiday season, let's keep it light and festive by doing an Ask Me Anything! I'll leave the heavy stuff for 2015, what say you? 😉
If you're new to the blog and to the Bloggie Wednesdays series, the Ask Me Anything segment is as the name suggests. Feel free to ask me anything in the comments below. It can be questions related to blogging, beauty, health, lifestyle, tech … whatever tickles your fancy. If you have a question, go ahead and shoot it over.
If I'm not able to answer the questions, the Beautyholics Anonymous community (that's you, you and YOU!) may be able to help you out. If you don't have any questions, do drop in and say hi. Get the conversation started and everything. I've got my cup of tea ready at the keyboard.
If you don't have any questions for me, I'd love for you to answer one for me.
If there's one thing you'd like to improve your blog on in 2015, what would it be?
Right, it's your turn now. Over to you!
Bloggie Wednesdays
is a series of articles just on blogging. They contain tips, how-tos, discussions about anything and everything you need to know about blogging and how we can be better bloggers. If you have any suggestions, tips and tricks about blogging you would like to share with us, or if you have any questions you would like me to address, please let us know in the comments.