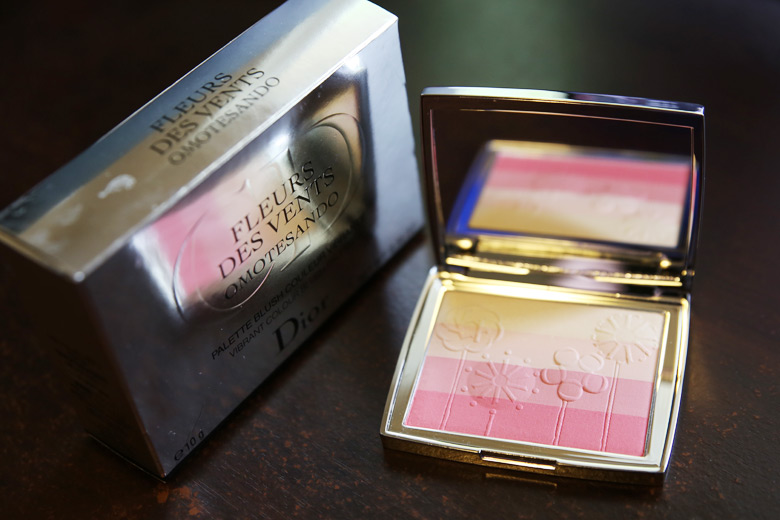 Oh blush lovers, boy do I have a bit of an eye candy for you today!
I first saw a picture of this beautiful blush on Paris B's Instagram and I thought to myself "Aww man, I really want that blush but damn, it's going to be very difficult to get hold of unless I'm in Japan". Whaddyaknow, thanks to LeGeeque who went on a holiday to Japan a few months later, I managed to get this baby in my hands.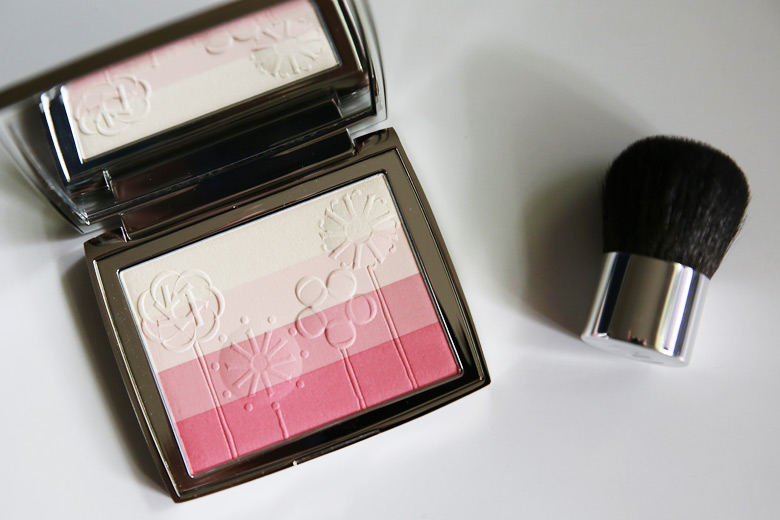 Long time readers will know that I love cherry blossoms and all sorts of designs that are cherry blossoms so it's no wonder why the design of this blush appeal to me so much. The Fleur de Vents Omotesando is only available at the Dior boutique at Omotesando, Japan to commemorate the opening of the new Dior store. This blush isn't available anywhere else in Japan, let alone the world so you can be your bottom dollar that this is limited edition all right.
And it's now mine. All mine. Muahahahaha! 😀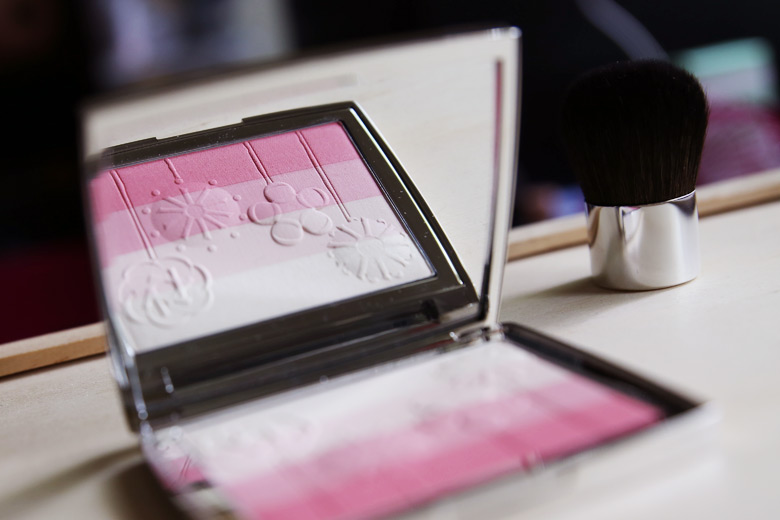 Okay, enough talkin', let's get blushin'.
I'd admit that when I finally saw this in person, I was a little worried that this would be a very sheer blush and that the most I would be able to use it for is a highlighter. The brightest pink band of the blush is quite narrow and given that the lighter portions of the blush is at least 50% more, I wasn't sure if this would be a strongly pigmented blush. Thankfully, while it doesn't pack a massive punch in colour, the blush is enough to give me a lovely flush and glow on my face without needing to pile a lot of product on my cheeks.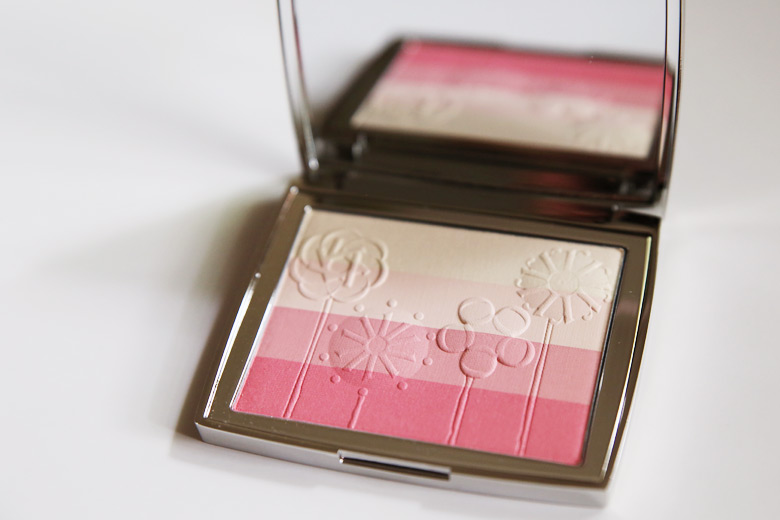 As beautiful as the embossed flowers are on the blush, they don't last long at all. The flowers faded after my second use of the blush. 'Tis a pity but I'd rather use the blush than keep it (and the flowers) intact and waste such a lovely product.
It's a soft pink blush that is simply beautiful on the cheeks. Is it something that I cannot find dupes for? Nah, of course not. There are heaps of affordable blushes out there that are very similar in shades to the Fleur des Vents Omotesando. Still, it is something that I'm so glad to have in my collection and one I will keep using even after the flowers have long faded.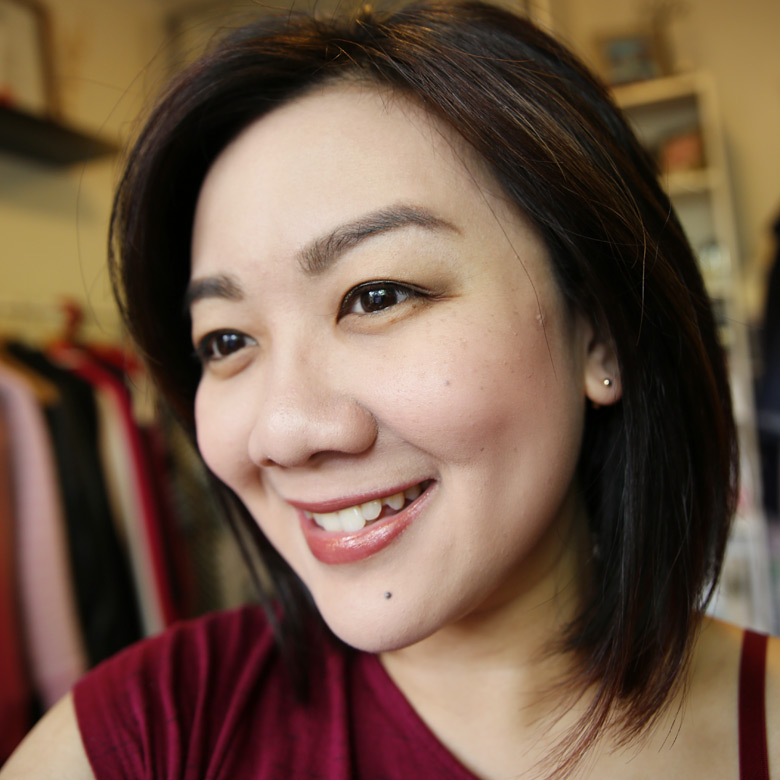 Have I told you how much I love this blush already? Love, love, LOVE!
What do you think, oh fellow blush lovers? Yay or nay?