I first heard of Models Prefer's Mineral Powder Soft Touch powders on Twitter during the last 40% off all cosmetics sale at Priceline. A number of bloggers mentioned that the new Soft Touch powders were dupes for the more expensive Hourglass' Ambient Lighting Powders. Now y'all know I love my Hourglass Ambient Lighting Powder and find it quite on par with the Guerlain Meteorites.
Still, I was intrigued to see if these Soft Touch powders really are dupes for the Hourglass powders so I decided to pick one up to try out. Guess when it was that I bought one of the Soft Touch Powders? A day AFTER the sale ended. At full price. *face palm*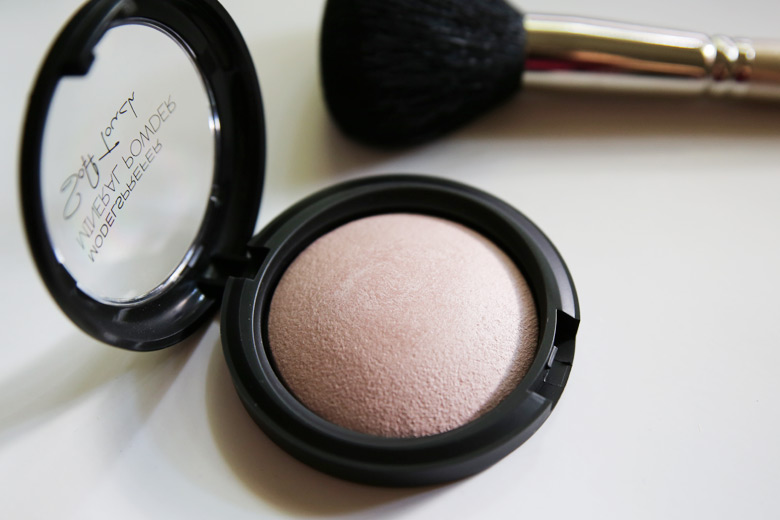 Upon first swatch in store, I have to admit that it's pretty darn similar to the Ambient Lighting Powder. I wasn't sure which Soft Touch powder to choose from; I couldn't swatch all of them in store because there were only one tester on shelf. I decided to choose the one that had the best sounding name instead and bought the one in Photo Ready. I assumed that's what it'll make me, right? Ready for photos? 😛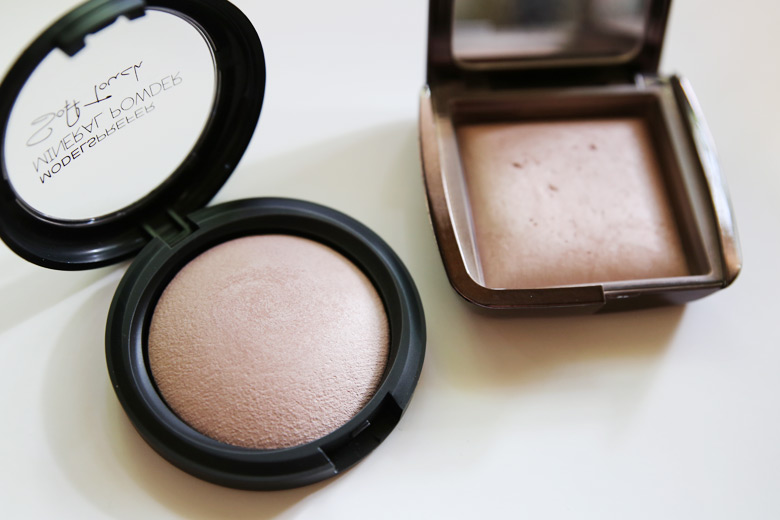 Whaddyaknow, when I finally removed the packaging, swatched it again and compared it to the Hourglass Ambient Lighting Powder that I have (which is in Mood Light), it turned out that I actually picked the shade that was exactly the same as Mood Light! What were the odds?
Like the Hourglass' Mood Light, the Models Prefer Soft Touch in Photo Ready has pink undertones. In fact, when swatched next to each other, I couldn't tell these two powders apart. The Soft Touch is not as strongly pigmented as the Hourglass' Ambient Lighting Powder. I find that I swirl the brush on the pressed powder more than I do with the Hourglass powder.
To be honest, I expected the Soft Touch to be chalky and gritty to the touch. Quite the contrary; it's finely-milled and when I compare these two powders, I found the Hourglass one to be slightly chalky when swatched a few times in comparison to the Soft Touch! Now that, I certainly didn't expect.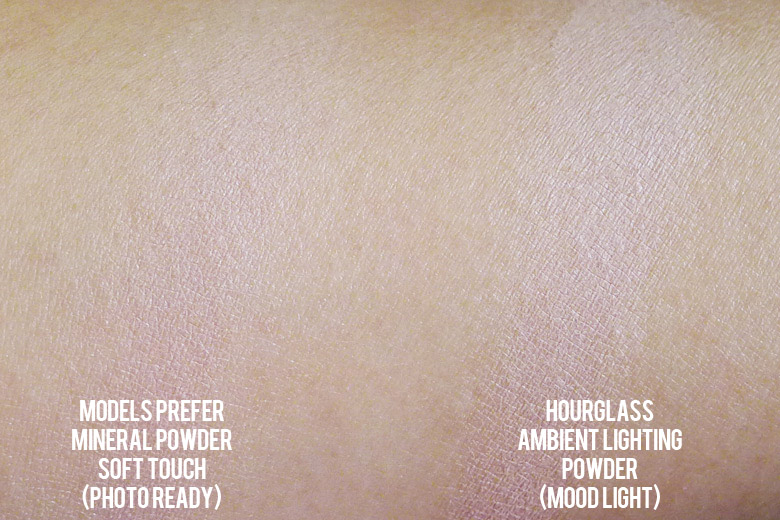 In terms of results, the Soft Touch powder gives me that "soft focus" look on the skin, just like what the Hourglass would do. It doesn't make my skin look flat like regular pressed powders would.
All in all, I have to say that the Soft Touch powder in Photo Ready is one heck of a dupe to the Hourglass Ambient Lighting Powder in Mood Light. I wouldn't say that they're exactly the same but if you were to show me swatches of these without telling me which swatch came from which powder, I wouldn't be able to tell the difference. Even the quality of the powders are comparable; at least, I find it so with the Photo Ready.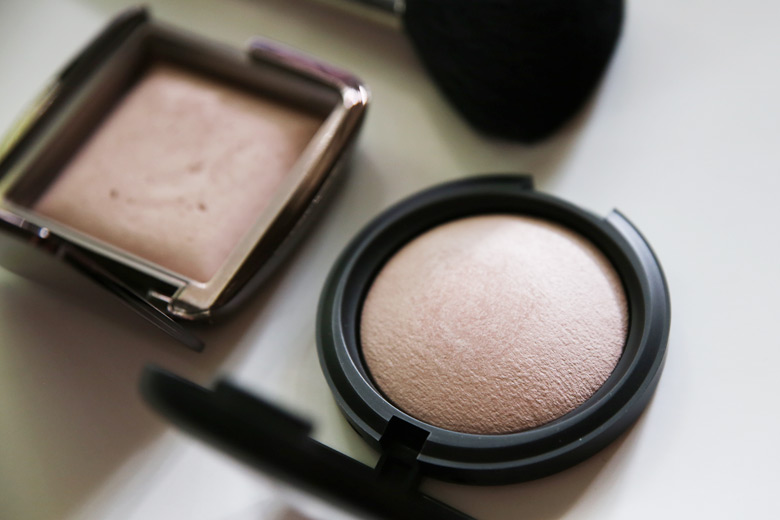 If you're looking to splurge on one of 'em soft focus, Photoshopped-like skin look, go for the Hourglass Ambient Lighting Powder. But if you'd prefer a more affordable version, I highly recommend the Models Prefer Soft Touch Powders. I don't know about the other shades but right here, right now, I can tell you that the Photo Ready is pretty much a dupe for Hourglass' Mood Light.
Next one for me to try would be their Soft Touch Mineral Blush. I wonder if those are dupes for the Ambient Lighting Blushes as well? 😛
Models Prefer Mineral Powder Soft Touch powders retail at AU$16.99 for 10g each, come in 3 shades and are available exclusively at Priceline.
What I like about it: Incredibly similar to the more expensive Hourglass Ambient Lighting Powder, good quality powder, not gritty nor chalky.
What I do not like about it: It's not as richly pigmented as the one from Hourglass but it's certainly not a deal breaker in my books.
Have you tried the Models Prefer Soft Touch powders? Do you think that they're dupes for the Hourglass Ambient Lighting Powders?
This post contains an affiliate link. By purchasing something via these affiliate links (at no extra cost to you), you're supporting Beautyholics Anonymous, which I highly appreciate. For more information, please read our
disclosure policy
.