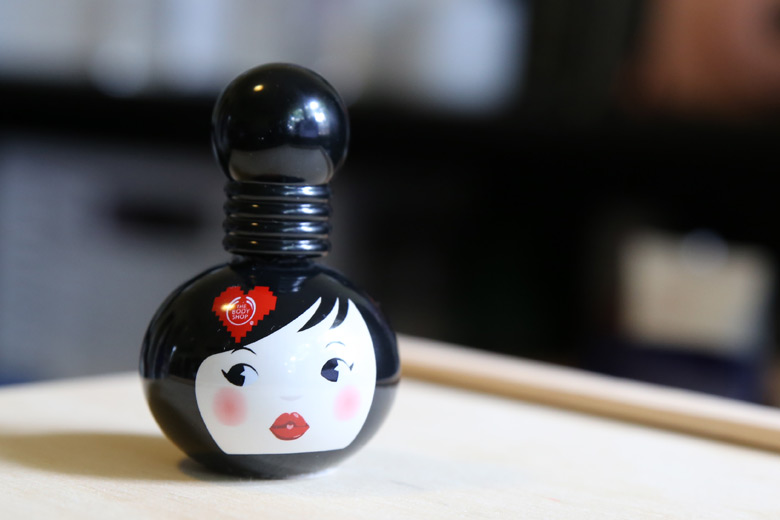 Let's get straight to the point because I'm not about to dilly dally with an introduction to today's post when all I just want to say is: HOW CUTE IS THIS?!
The Body Shop's Lip and Cheek Stain has been around for many years. While Benefit's Benetint made lip and cheek stains even more popular, The Body Shop's Lip and Cheek Stain has been around even before the Benetint. The original Lip and Cheek Stain looks like this.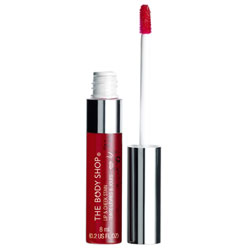 For the holiday season, The Body Shop has come up with a limited edition geisha doll packaging that is also in a new cherry red shade that is just cute as a button. It's been many, many years since I used the original Lip and Cheek Stain so I cannot compare the two but what I can say about the Geisha Doll Lip and Cheek Stain is that I love it!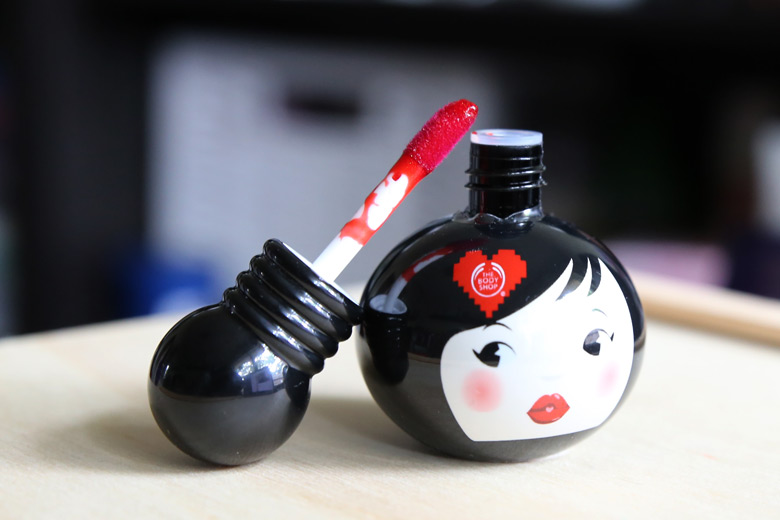 The lip and cheek stain is not as watery as Benefit's Benetint. It resembles a somewhat slightly watered down lip gloss and it even comes with a doe-foot applicator rather than a brush. Personally, I prefer the doe-foot applicator as it makes it really easy for me to use it as a lip gloss.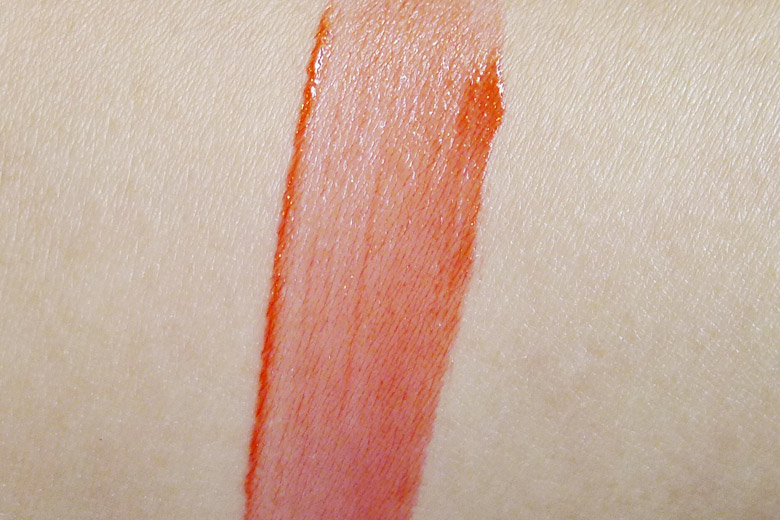 As lip and cheek stains go, this lasts very long on the skin. This lasts on the lips even after meals and I'd need a proper makeup remover to fully remove everything off my lips. It's also very long-lasting on the cheeks. As I tend to use this as a lip gloss more than a cheek stain, I use the doe-foot applicator directly on my lips and swipe it on my fingers to apply the stain on my cheeks. The colour payoff is fantastic, which means that while it looks really bright and lovely when layered on the lips, use it sparingly on the cheeks. When it stains the skin with too much blush, it can be difficult to fix.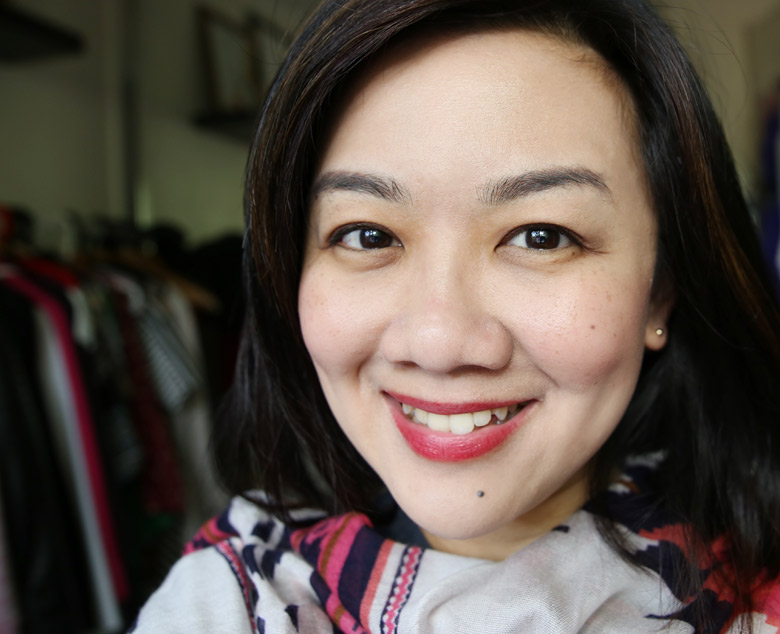 Stain on the lips and cheek!
If you love lip and cheek stains and/or have a penchant for anything and everything cute, this is a winner in my books. Bear in mind though that given that it comes in a different packaging than the standard lip and cheek stain, this one's AU$11.00 more expensive than the original one.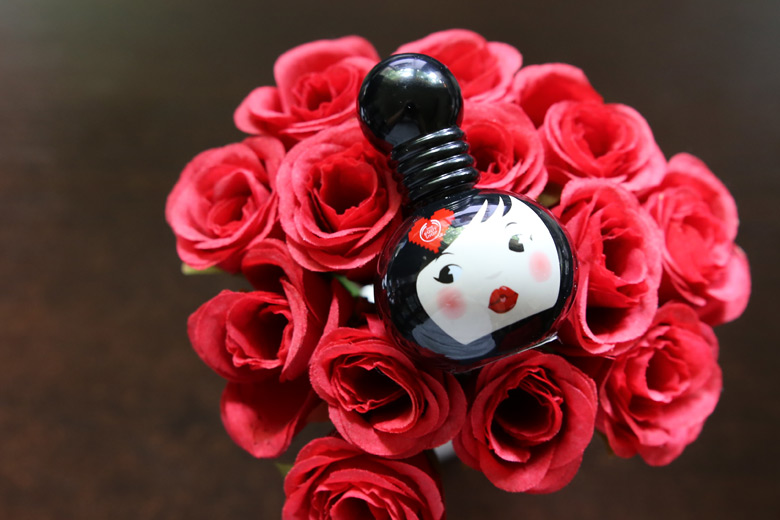 The Body Shop's Geisha Doll Lip and Cheek Stain retails at AU$32.95 for 30ml and is available at The Body Shop stores and online.
What I like about it: Very cute packaging, not watery, great colour payoff
What I do not like about it: More expensive than the original lip and cheek stain
Have you tried any of the lip and cheek stains from The Body Shop? Your thoughts? Yay or nay?
This product was provided for editorial consideration. For more information, please read our
disclosure policy
.