A note from Tine: Welcome to another edition of Tim Talks! For those who are new to Beautyholics Anonymous, Tim Talks is a new series on the blog where my husband, Tim, will be sharing his knowledge to help raise mental health awareness. Tim is a psychiatrist who works in metro Melbourne. His area of interest is child, adolescent and youth.
The holiday season, while a cheerful and festive one for many, can also be a dark one for others. Today, Tim talks about the importance of supporting one another this holiday season.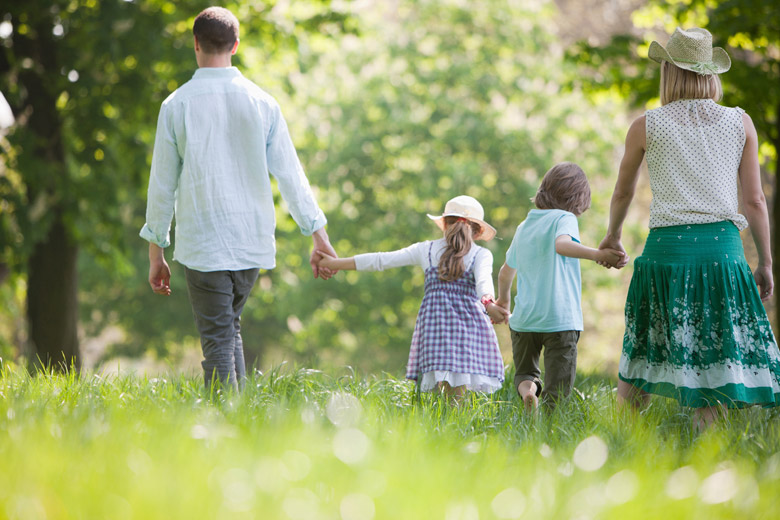 The festive season is just around the corner, and for a lot of readers this will be a time of connecting with loved ones, feasting (the word turducken comes to mind, such indulgence), and of course the booze to accompany the hearty meals. Although most will remember and ponder on such fond memories associated with this period, it can equally be a trying period in the domain of relationships. Thinking about the latter, I recount scenes from the film August Osage County, where each verbal exchange at the dinner table felt like daggers that pierced so deep into each family members' soul, that they stirred resentment and rejection towards each other.
Relationships with our closed ones can be such a blessing, but because of their significance and importance to us, we also tend to have very strong and ambivalent feelings toward them. Unresolved and festering conflicts can resurface, clashing principles and perceptions can drive a wedge further into already volatile relationships. It is no wonder that sometimes we can feel so drained and down after family and special gatherings.
In my experience in public mental health, anecdotally this coincides with an increased rate of admission surrounding and after the festive seasons such as Christmas. Another contributing factor to this trend is the heightened awareness of being alone, the lack of supportive people that one that confide in, sometimes due to the rupture in their relationships. The memories of losing loved ones and the emotions of grief can also be more unbearable at these moments.
I have come up with several general principles that I feel will be helpful to focus on during the festive season. These are not in any particular order of importance.
Be aware of your expectations for others
My Dad used to tell me that 'you should always give people the benefit of the doubt'. We may not have a lot of knowledge on why someone was particularly rude or annoyed with us, but we should try to put ourselves in others' shoes to gain a better understanding. Recently I was shocked to see an uploaded video on Facebook where someone had smashed a car's side panel over a parking spot in a shopping centre. I wondered if that level of aggression was only partly related to the squabble over the parking space, and that the act of smashing into another's car was an accumulation of frustration which then 'tipped over'.
It is a more courageous decision to step away from a heated disagreement or conflict to prevent further escalation, and to revisit that issue when the fumes have settled. An analogy I find helpful in practising mindfulness is to imagine the thoughts you are experiencing as akin to leaves on a stream of water. We may try to hold onto grudges or have those angry thoughts fester, but you can slowly train yourself to acknowledge those thoughts in the moment and then let it drift onwards down the stream, which in turn will reduce the significance you place on such negative thoughts.
Moderation is the key word
Although there is always a temptation to indulge ourselves during this time, we need to be still maintaining one's sense of control over what we are consuming as well as how we are interacting with others. I don't want to sound like a party pooper, but an excess of alcohol does make one more disinhibited, and this can lead to unhealthy and hurtful interactions with closed ones. The damage that is done can sometimes be very hard to undo, if this is possible. Know where your upper limits are and avoid crossing that threshold. One strategy to consider is alternating one alcoholic beverage with a non-alcoholic one, preferably water which will aid with hydration (alcohol does dehydrate you, which is also why you feel like crap when hungover).
Just like food, sometimes it is also important to moderate the contact and interactions with family and friends. It is ok to give yourself a breather in amongst the festivities, to allow yourself time for your own space. Retreat to a hotel or head home for a nice warm shower, break up the day with either a quick work out or having a nice cup of coffee or tea. You will find that this will help you feel more contained after a reluctant conversation with an annoying aunt where the topic would not veer off your current body weight.
In a similar vein, keep the food comas to a minimum and you will thank me for not having to do a drastic resolution in the new year for weight loss. You can always have a piece of that favourite chocolate cake, but perhaps not the entire cake. 🙂
A simple phone call or text message can go a long way
For friends or people you may have lost touch with for a while, sometimes a gesture like a phone call or message can serve as the spark to ignite the process of reconnecting again. Some may be going through a tough trot, and may have become more withdrawn from their usual social network. People who are depressed tend to lose their support networks as they doubt whether friends or family would wish to associate with them. By communicating to them that you are still keeping them in mind, this also serves as a reminder to them that they are not alone in their difficult ordeals, and that they have supports nearby they could rely on.
A myth that some people hold is the belief that if you discuss negative thoughts such as suicidal thoughts to someone who is depressed, they will become more suicidal. There has not been any evidence to support such a statement, and in my experience it is quite a relief for those going through depression to know that their loved ones and family know the extent to which they are struggling. It is also helpful to go into further discussing about a safety plan with them. A safety plan is likened to a plan when you have a designated driver for friends who are likely to be intoxicated with alcohol, where you establish who are the people they could speak with, and what helpful contact numbers and resources can be accessed when they are feeling particularly vulnerable.
On that note, I really wish all you readers a good mental health and best wishes over Christmas and upcoming New Year.
Some useful Australian numbers to consider:
Kids Helpline – 1800551800, they also have a web-based service at www.kidshelp.com.au
Lifeline – 131114, www.lifeline.org.au
Psychiatric Triage Service – each region has its own 1300 number (this is also accessible 24/7), you can refer to various Victorian triage services through www.health.vic.gov.au/mentalhealth/services/index.htm.