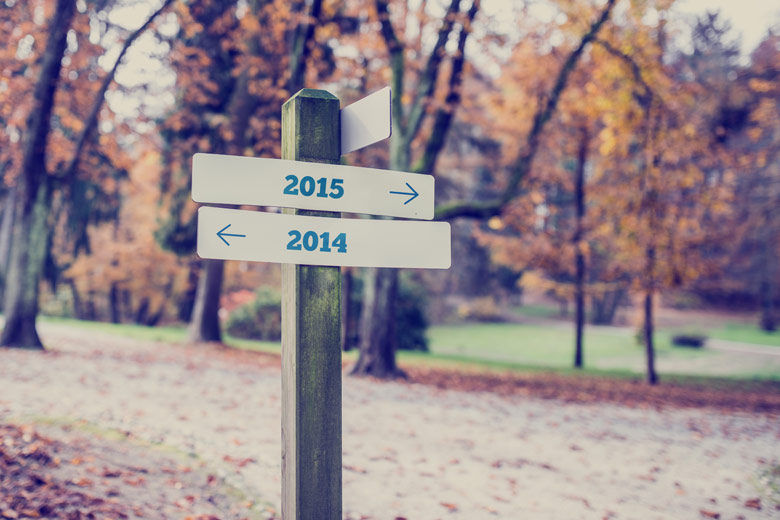 © Gajus
It's such a cliché to say that time flies by yet I have to say it; 2014 was one year that went by so quickly. I remembered planning content for the blog in early Novemeber and realised that it was almost the end of the year already!
2014 has been a tremendous year for me. I'm so glad that the blog is growing steadily and that so many of you new readers have fast become firm ones. During my short break from blogging during the Christmas holiday period, I took some time to have a quiet moment (when it permitted) and reflect on the year that has passed me by so quickly.
Beautyholics Anonymous had a design makeover in January. After almost 3 years of wearing the same frock, it was high time for a change and it was a refreshing one. I was really tired of the old design and not only that, I was also a tad bored of blogging and having a whole new look sparked the passion of blogging once again. If you're bored of your blog and blogging, might I suggest a blog redesign? It does wonders; fresh look, fresh eyes, fresh mind!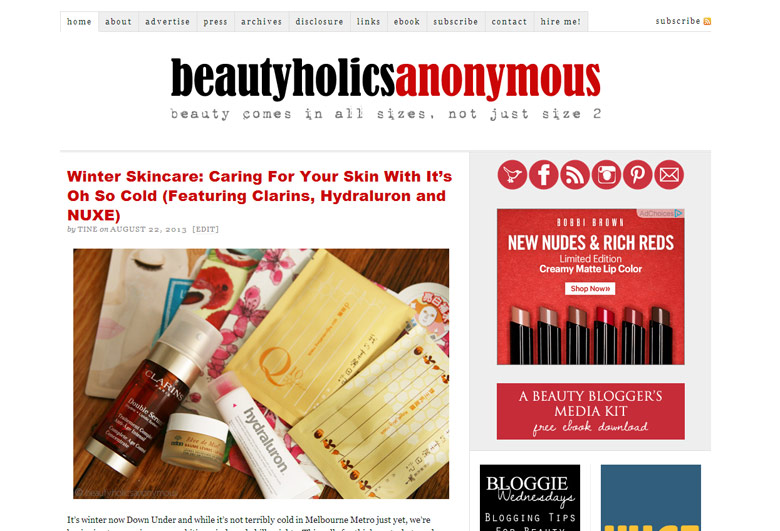 Old design
I haven't really been the sort of person who would use a planner and stick with it for an entire year but in early 2014, I decided to try the very popular Erin Condren Life Planner out. I started to use it diligently and was soon hooked. Believe it or not, it increased my productivity tenfold! I've decided to use a different planner for 2015 to keep things fresh and interesting but I can't foresee not having a planner now. There's something about putting pen to paper that makes me a lot more productive than just relying on Google Calendar.
In April I did a preloved makeup sale with 100% of the proceeds going to Beyond Blue. I'm so glad I did this because not only did you like it, together we were able to raise and donate AU$450.00 to Beyond Blue. I'm definitely doing it again this year!
2014 was the year I celebrated the blog's 7th birthday. It's funny how quickly time flies when you're having fun doing what you love. I can't wait to celebrate its 10th birthday. I'm going to make a big shindig out of it, believe you me. But for now, I'm just happy with how the blog's going and can't wait to celebrate its 8th birthday.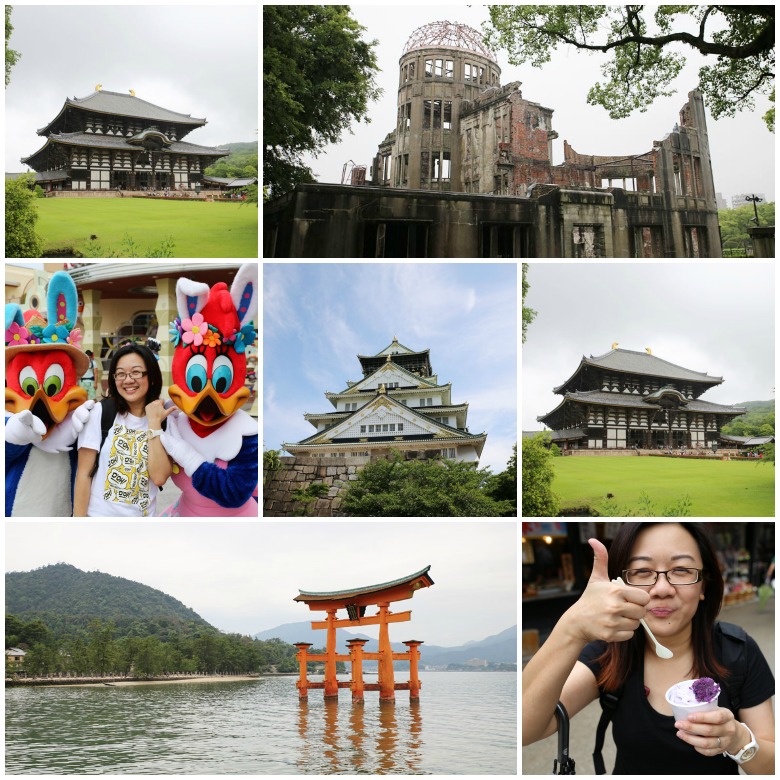 In June, Tim and I visited Japan again and this time, we headed to cities I've never been to before. It was a bit of a historical visit for us this time as we headed to Osaka, Nagasaki, Hiroshima, Kobe and Nara. Visiting the cities where they were originally completely wiped out by atomic bombs less than 100 years ago was highly confronting yet very worth it.
In August, I launched my very first weekly newsletter called BA Insider. This has been in the making for 2 years (in other words, I bloody procrastinated for 2 years). It took me so long to finally bite the bullet and start a proper email list because I feared it was going to be a waste of time and that my readers wouldn't be interested in it at all. What an idiot I was for dragging my feet on it because it's one of the best things I've done for the blog. Ever. The replies I get to each email newsletter I sent out were amazing. Short plug: if you haven't joined our BA Insider community yet, come along and join in the fun! For those of you who are thinking of creating a newsletter but worry that they're not going to work, I say do it. Throw caution to the wind and do it.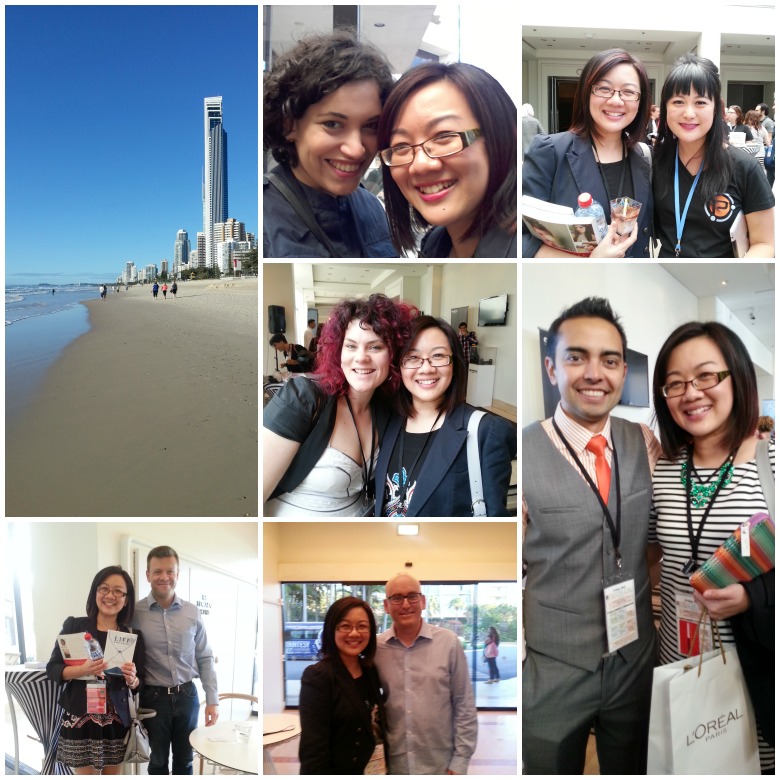 I also attended the Problogger Event in August and it has changed the way I view bloggers and helped me in creating the direction I want my blog to be on. It was an absolute pleasure meeting my blogging hero Pat Flynn (I don't think I've ever fan-girled anyone the way I fan-girled him. Shocking! 😛 ). If you're thinking of attending this year's Problogger Event but isn't sure if it's worth the money, trust me. It is. I had to pay for my flight to Gold Coast and accommodation as well and even so, the conference was worth every cent and more.
September and October were interesting months for me because it was the first time I actually covered activities on 2 shopping centres for the spring racing festivals. Lil' beauty blogger me was given the opportunity to cover fashion-y activities! Just a disclaimer: they were sponsored campaigns that I was paid for but the experience and the things I learned were gold. It wasn't just about learning how to create interesting fashion-related stories in a predominantly beauty-related blog but how to work closely with brands too without losing yourself in the process. It wasn't always fun and games, I'd admit, but I wouldn't exchange that experience for anything.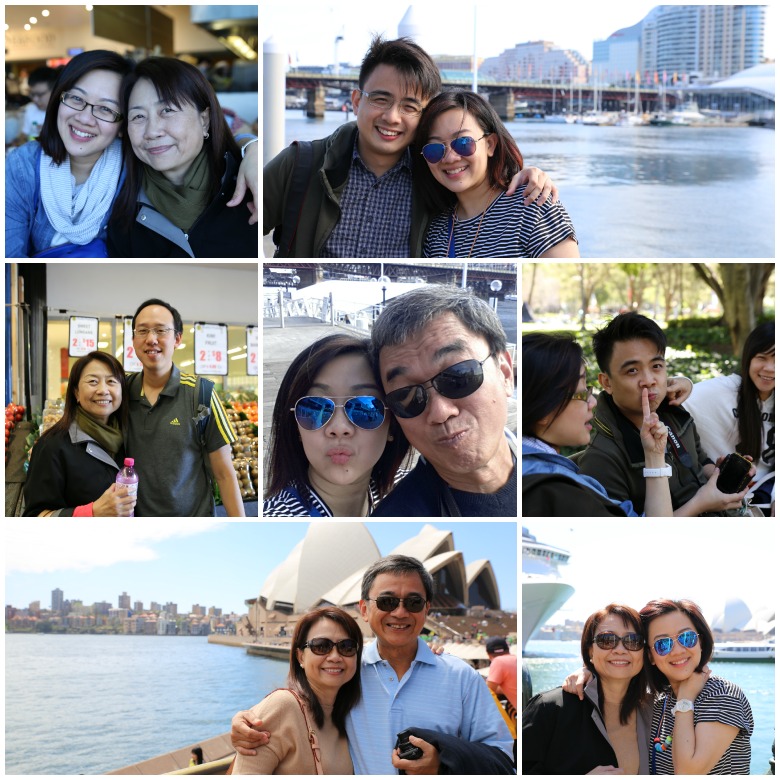 My family came over to Melbourne for a visit and what a wonderful time we had. We haven't had a proper family holiday since 2001 and we had a grand ol' time. I hope we don't have to wait another 13 years before we have another family holiday! (Mum, I know you're reading this. Hint hint!)
2014 was also the year of physical changes. After having long hair and pretty much the same hairstyle for the past 7 years, I thought it was time for a change and so I went from having longer than boob-length hair to a length that barely skims the shoulders. It was a huge change for me and I love it. It did take a while for Tim and I get to used to but I'm so glad I went for the chop.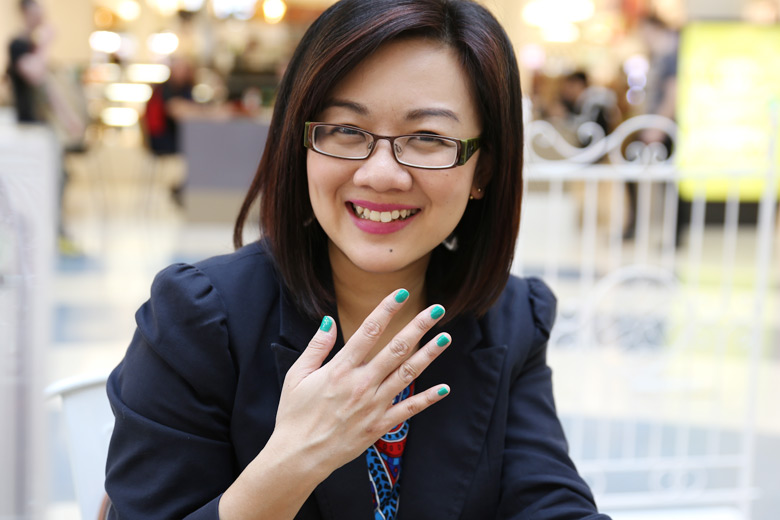 Speaking of Tim, I'm very excited to finally have him on board Beautyholics Anonymous with his new segment of Tim Talks where he'll be sharing his knowledge and spreading awareness on mental health and illnesses. Few people know what he actually does for a living (he's a psychiatrist) and given that I'm a supporter of Beyond Blue, I couldn't think of a better person to talk about mental health and wellbeing on the blog.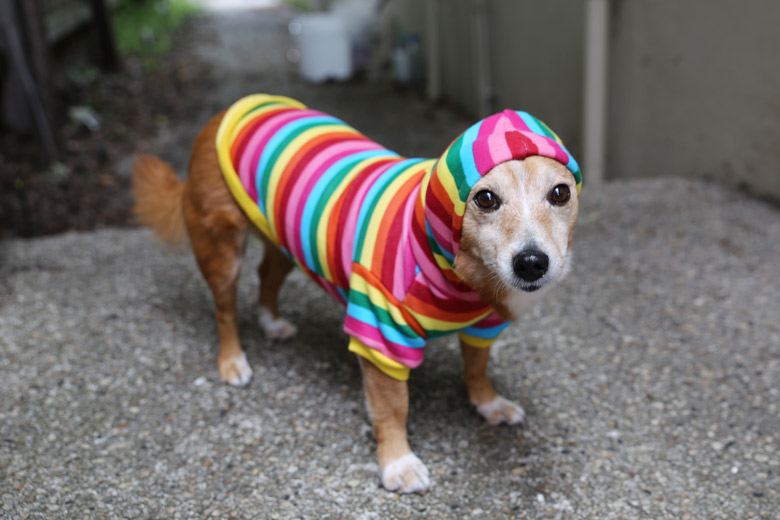 I think the biggest thing of the year for me was having Janey. Tim and I adopted her from the RSPCA just before Christmas of 2013 and it has been one of the best things we've ever done since we got married. Mind you, Janey isn't any sort of model dog with model behaviour; there were plenty of times when she tried our patience so much that it came to a point when we didn't even know what else to do with her. Thankfully, the good times far, far surpassed the bad and I really can't imagine life without her now.
There were plenty more of ups and downs in 2014 but I'll leave them out for now (if not, this post is going to end up a thesis!). There were some health issues I faced this year and I know I promised to share what they were with you and I shall do that in 2015.
Last but not least, I want to thank you, dear readers. I know I've said that countless of times but I can't ever thank you enough for your love and support towards me and Beautyholics Anonymous. The past month or so, I've received a number of emails and comments on the blog that truly, truly made me shed more than a few tears. When you tell me how much you look forward to reading a new blog post from me or a new newsletter or even to thank me for replying your comment, it touches and warms my heart so greatly because the thought of being able to help make someone's day better is the reason I'm doing this thing called blogging. I really couldn't ask for better readers.
Thank you for being so awesome and for making my 2014 a great one.
What was your 2014 like in a nutshell?