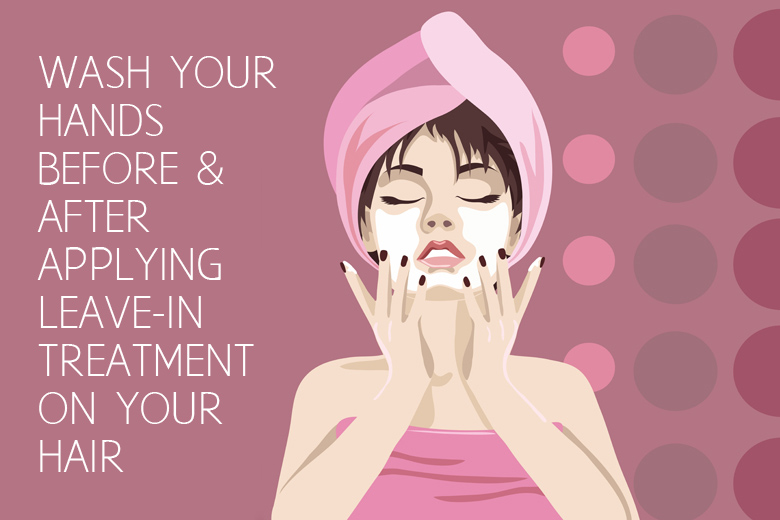 After I've showered and washed my hair, I like to wrap my hair up with a towel, do the whole skincare routine, and then only unwrap the towel and apply argan oil onto my hair. This completes my evening cleaning routine.
If, like me, you apply argan oil or leave-in hair conditioner after you've washed your hair, here's a tip for you. If you usually apply creams or oils on your hair AFTER you've applied your moisturiser, be sure to wash your hands first. You want to ensure the right kind of ingredients that go on your hair without overloading it with more product, especially if it's a rich night cream.
Conversely, if you apply your hair leave-in treatment BEFORE starting on your skincare routine, do wash your hands before tackling your skin with lotions and potions just to make sure that your hair cream residue does not go on your face.
I know this tip sounds very trivial but believe it or not, I used to go directly from skin to hair or hair to skin without washing my hands first because I never thought it was necessary. That was until I finally figured out that I was actually applying bits of night cream on my hair and hair cream on my face!
Do you wash your hands before/after applying hair treatment creams?