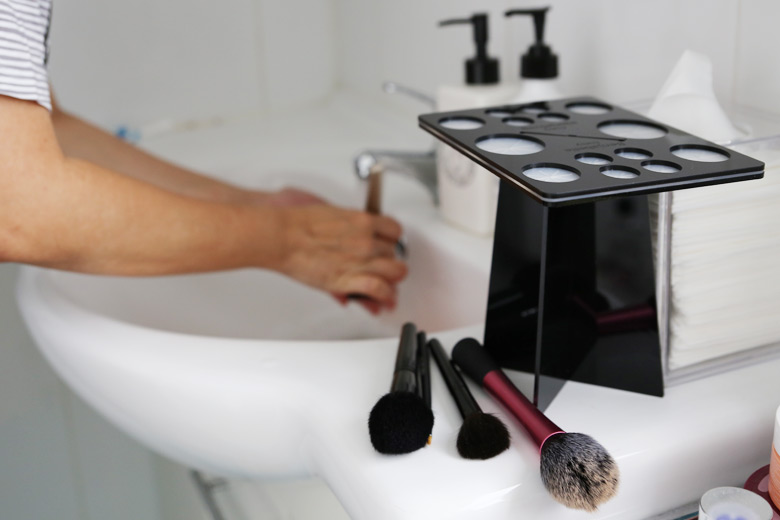 I remembered seeing this on blogs over 2 years ago and I thought "what is that cool contraption and why don't I have one?!" At that time, it wasn't available on any other websites other than the Benjabelle's and if I remembered correctly, they didn't ship overseas. It's either that or the shipping fees were very high. Whatever it was, it stopped me from getting it. That was until a few weeks ago when I did a spot of online shopping on Beautylish. I saw that they stocked the brush trees and thought it was high time I gave it a go.
What the Benjabelle Brush Tree is that it's essentially a "pedestal" for hanging your brushes out to dry (*snigger*). It contains rubbery cut-out bits that allow you to slip your brush in while leaving it hanging upside down. It's really easy to use; once you've washed a makeup brush, stick it onto the Brush Tree and it will hold the brush upside down, allowing it to dry naturally without water seeping back in.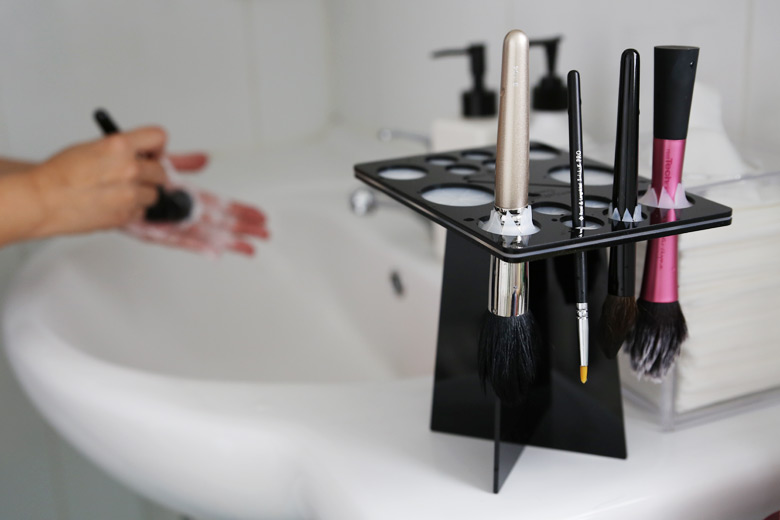 I reckon it's a brilliant invention. It makes drying of makeup brushes so easy. I usually leave my washed makeup brushes flat on my vanity (with the bristles hanging off the vanity) but sometimes they would roll and drop on the floor. The Brush Tree allows me to hang the makeup brushes upside down (the cut-out rubbery bits don't allow the brush to fall off) and the best thing is that I can move all of the brushes around at one go if I need to bring them to an airier spot to dry.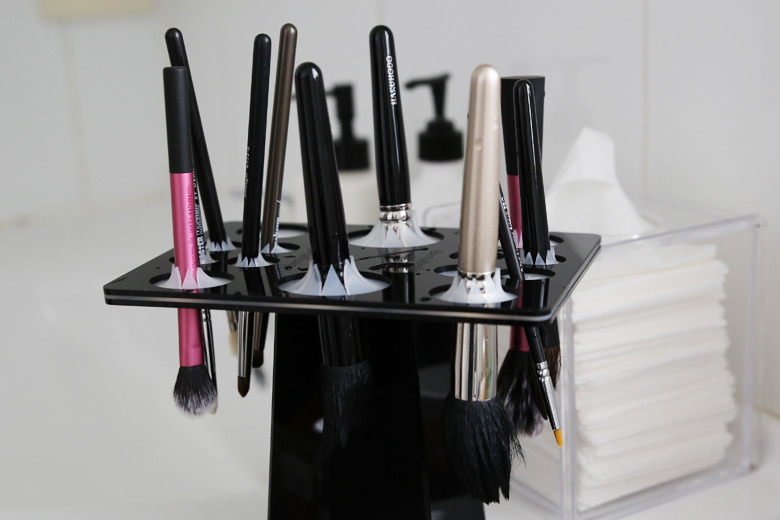 The only thing problem with the Brush Tree is that each Brush Tree limits you to the amount of brushes you can dry. I chose the Daisy, which is the smallest and cheapest of the lot given that I don't use that many brushes in a week. If you tend to accummulate all of your makeup brushes to wash at the end of the month (e.g. say you have at least 20 brushes to wash), you'll need a bigger Brush Tree or even multiple Brush Trees. At the moment, my currrent Brush Tree suffices.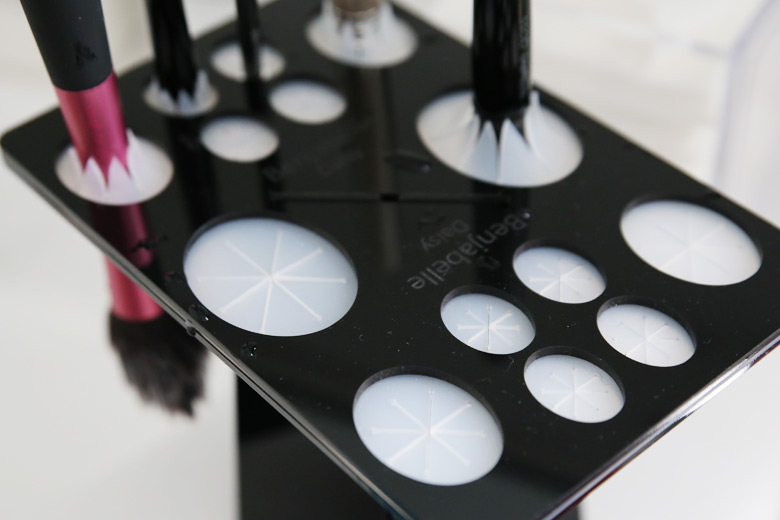 If you're thinking of getting a Brush Tree, here's a quick tip: always insert the makeup brush from the bottom (bottom of the brush goes into the hole from the bottom first). Makeup brushes should always be dried with the bristles facing down and not the other way round to prevent water from seeping in and loosening the glue over time. Don't insert the brushes into the rubbery bits bristles first because you'll ruin the brush. Bottom's up, all the time. When it's time to remove the brush from the rubbery bits, you can either pull it upwards or downwards. As for me, I pull the small brushes upwards but pull the face brushes downwards just in case I ruin the bristles pulling it through the rubber.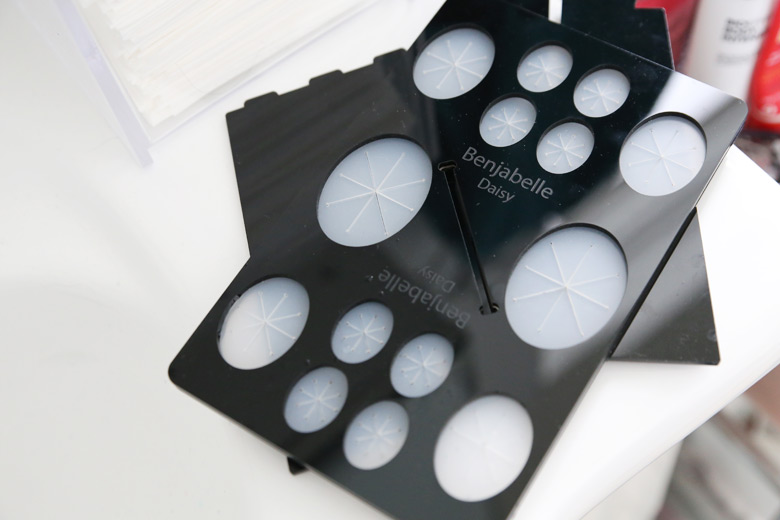 Is this a must-have? Well, I wouldn't really say that you must get it but I can tell you that it has made cleaning and drying of brushes a whole lot easier. There are DIY versions of this on Pinterest with more ways than one to dry your brushes but for me, this works a treat. Oh and in case you're wondering "man that brush tree takes up space!", it's easily collapsible. I keep mine flat throughout the week until I need to use it again. You can even use it as a brush holder if you like.
Benjabelle's Brush Trees come in 4 sizes: Daisy (US$19.95), Mini (US$24.95), Original (US$34.95) and Sunflower (US$39.95). I picked mine up from Beautylish.com.
Do you have one of these Brush Trees? Which size did you get?
This post contains several affiliate links. By purchasing something via these affiliate links (at no extra cost to you), you're supporting Beautyholics Anonymous, which I highly appreciate. For more information, please read our
disclosure policy
.