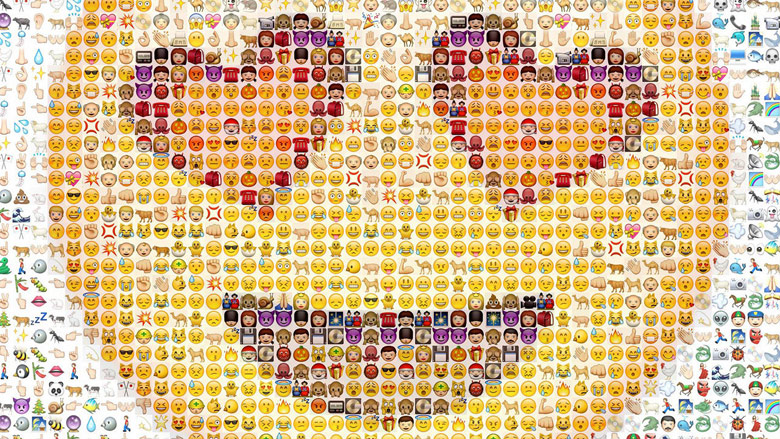 © BGR
Readers of Beautyholics Anonymous already know this as it's very obvious in my blog posts but I use emoticons in my blog posts. In my WordPress settings, I have the option to convert emoticons like =) and =P to graphics on display. I've always had emoticons in my blog posts since way back when I started personal blogging so it has never occured to me that most other bloggers don't do the same.
A few weeks ago, I was reading some of the blogs I follow on Feedly and it finally hit me; about 99% of them don't use emoticons in their blog posts. I'm not just talking about the emoticon graphics that WordPress automatically converts; heck I don't even see the good ol' typed out smiley face. It got me thinking: do emoticons in blog posts make them less professional-looking?
I know that Paris B uses emoticons in her blog posts. Perhaps it was her influence that I too use emoticons in my blog posts (she started blogging before I did). I love using emoticons when I started using a mobile phone and learning how to text many years ago and it was very natural for me to translate that onto my blog as well. I don't do text speak but I sure as hell love a good smiley face. Many a time when I'm blogging, those emoticons reflect exactly what I was feeling or doing. When I'm writing something funny, I often laugh to myself and when I'm writing something cheeky, I literally have my tongue sticking out. True story.
Most of the blogs I follow have blog posts devoid of emoticons. They convey their emotions in words and a lot of them do it very well. I'm not an LOL person so I prefer to either type "hahahahaha" or add smiley faces. I took something that comes naturally to me and added them to my words as well.
So, to answer the question, do emoticons in blog posts make them less professional? Well, yes and no. It depends on what the blog is about. The context of the blog is very important. If it's a newsy, very informative blog, then emoticons have no place in them. Imagine reading the New York Times with smiley faces. On the other hand, if you write a personal blog and want to pepper your blog posts with emoticons, I personally don't see the harm in it. Having said that, it would be better for reading when emoticons are kept at a sporadic level. Emoticons can be distracting and and too much of them can take you away from the content.
That's just me, of course. What do you think? Do you think that emoticons have no place in blog posts and that they make the blog appear unprofessional? Do you use emoticons on your blog? I'd love to hear what you think!
Note: There's a difference between emoticons and emojis. Emoticons are what I was referring to in the blog post e.g. smiley faces like this =). Emojis are what you currently have on your phone and come in graphic form. The image used for this blog post represents emojis, not emoticons. I just chose to use it because it's cute. 😛
Bloggie Wednesdays
is a series of articles just on blogging. They contain tips, how-tos, discussions about anything and everything you need to know about blogging and how we can be better bloggers. If you have any suggestions, tips and tricks about blogging you would like to share with us, or if you have any questions you would like me to address, please let us know in the comments.