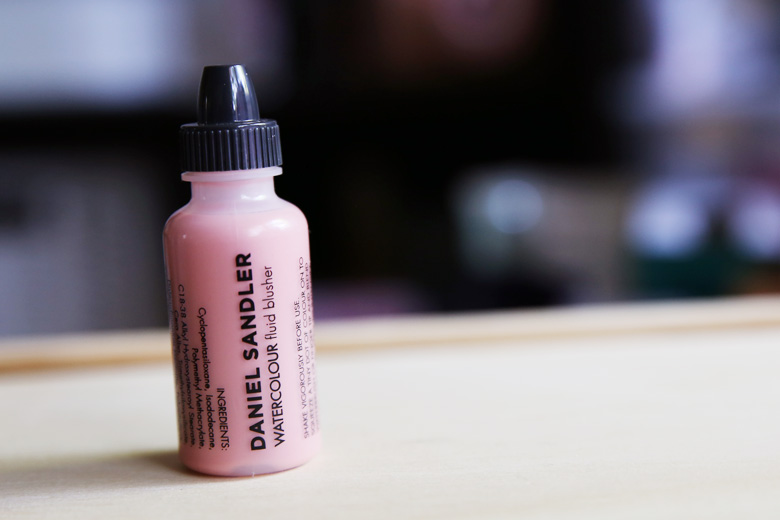 I first heard of Daniel Sandler's Watercolour Fluid Blushers on Jenny's blog when she did a review on a few of them. I thought it was a cool concept but didn't really give it much thought after that until I watched a video by Essiebutton on Daniel Sandler actually creating a blush just for her. That was when I thought, hmm okay I think I need to give one a go.
At that time, the only place I knew where I could get Daniel Sandler's products were on ASOS. I didn't want to pay full price for the blush so I saved it to my Wish List and waited for ASOS to do a storewide sale (they do it quite often). When they had a 30% off storewide, I finally snapped one up. I wasn't sure of which shade to get so after Googling swatches after swatches, I decided on Cherub.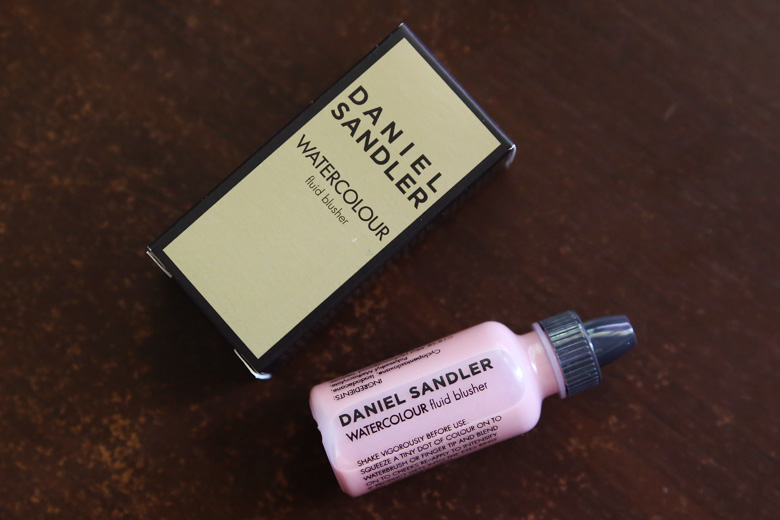 Ingredients:
Cyclopentasiloxane, Isododecane, Polymethyl Methacrylate, Trimethylsiloxysilicate, Cera Alba, C18-38 Alkyl Hydroxystearoyl Stearate, Disteardimonium Hectorite, Polyethylene, SD Alcohol 40, Benzyl Salicylate, Linalool, Butylphenyl Methylpropional, Alpha-Isomethyl Ionone, Coumarin, Parfum [+/- Mica, CI 77891, CI 77491, CI 77492, CI 77499, CI 75470, CI 45380, CI 77007, Calcium Aluminum Borosilicate, Silica, Tin Oxide]
My first impression when the package from ASOS finally came? "Gee that's a small bottle." Silly me didn't realise that the blush only came in a 15ml bottle. I should have paid more attention when I was reading reviews of this online. Oh well. Next, it was time to give this a good ol' try. As the bottle says "shake vigorously before use", I shook it like a mad woman and risked dislocating my shoulder. Yes I exaggerate but you know what I mean.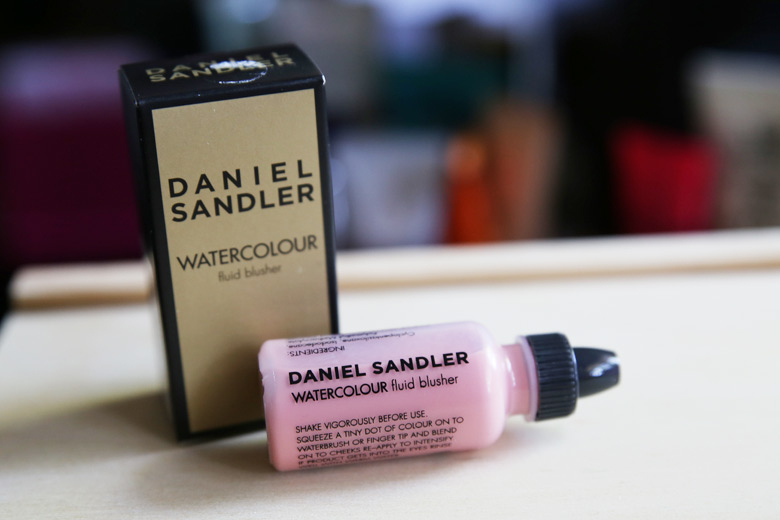 Here are another couple of things I didn't realise about the blush (argh Tine, read the reviews thoroughly next time, okay?!) are that 1) it's very runny like highly watered down paint and 2) the colour payoff was abysmal, at least for Cherub. Initially, I didn't want to dispense drops of this directly onto my stippling brush as I thought it would be a waste so I squeezed a couple of drops onto the back of my hand. It was like adding drops of water onto the back of my hand, which meant that the blush immediately spread and almost fell off my hand unless I formed some sort of a backward claw. In the end, I had to squeeze drops of the blush onto the stippling brush to prevent spills and creating a mess. I've tried using this with my fingers but I found it really messy so I stuck with my brush instead.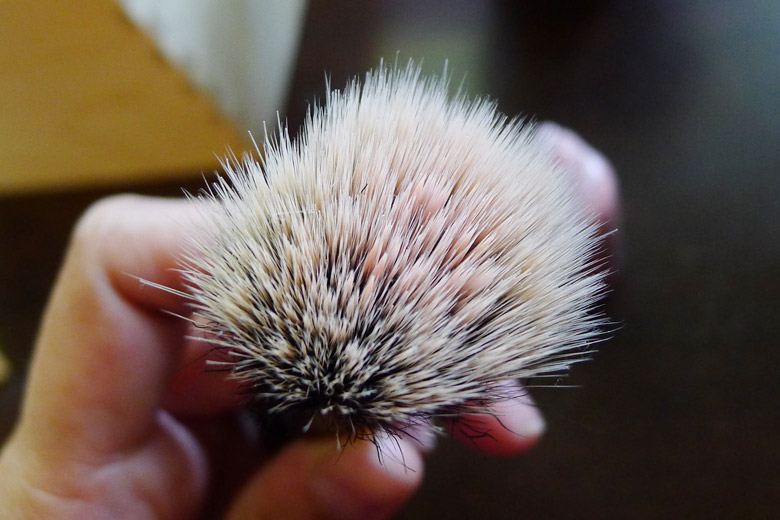 Two seconds after I squeezed a couple of drops onto the stippling brush
This brings me to point #2. The swatches for Cherub that I Googled looked really good and the pink stood out pretty well. However, when I applied this on my cheeks, there was almost nothing. I had to apply at least 3 layers (3-4 drops of blush per layer) just for a hint of the blush to show.
This is a silicone-based product and even though it looks like watery paint, when it's spread out, it feels velvety smooth. When it's first applied on the cheeks, they will look wet for a while but the blush dries very quickly and your cheeks will look as though it's infused with your own flush.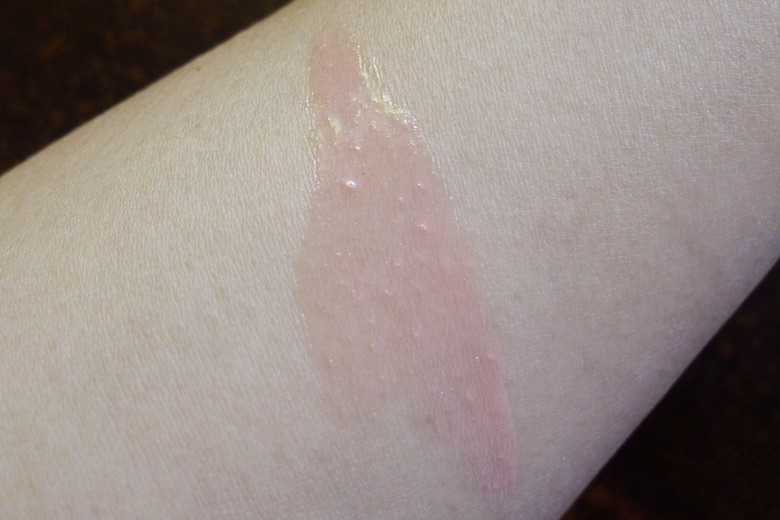 I checked Daniel Sandler's video out on how to apply this blush and while I don't have that brush that he used, I tried it with other brushes as well and barely any colour showed on my cheeks. I really should have chosen a brighter shade than Cherub because that didn't work for me at all. I reckon this shade will work better on fairer skin than mine. Drats. I think I should have gotten the shade Acid. That shocking fluoro pink would definitely show on my skin, right?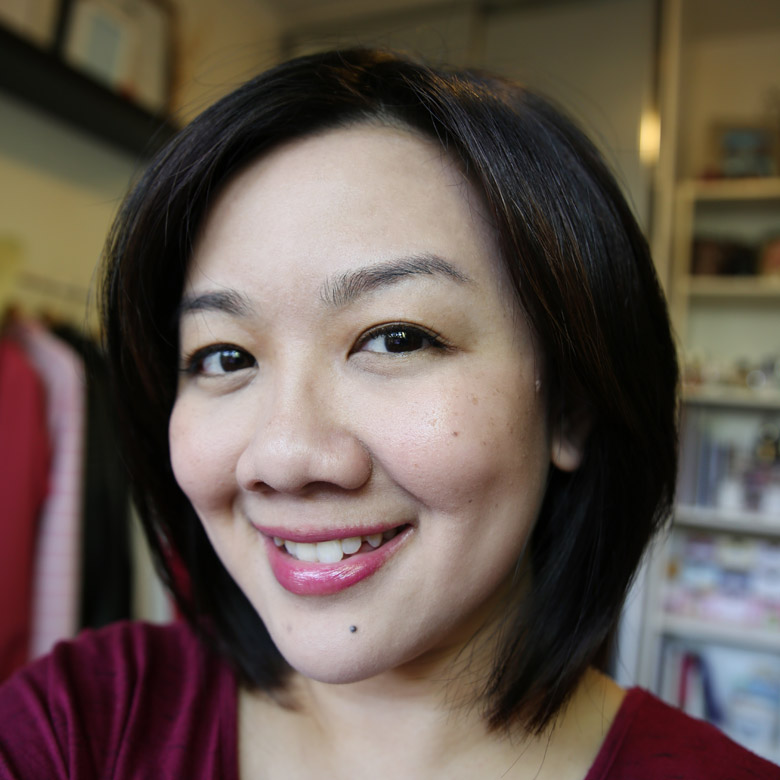 At the end of the day, I found the Watercolour Fluid Blusher gimmicky and quite honestly, a pain in the arse to use. No doubt it's an interesting concept and I do love cheek tints but this one just isn't for me. I'm not sure if I'll be giving another brighter shade a go unless there's a really good sale on ASOS. I might pick Acid up then.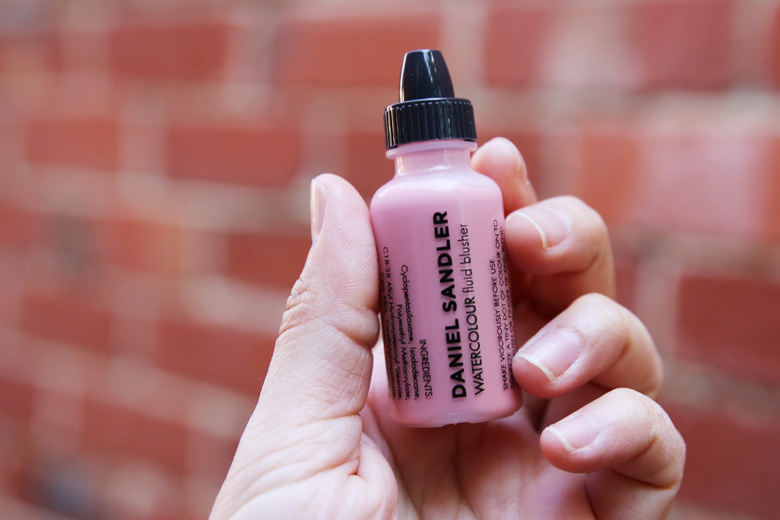 Daniel Sandler's Watercolour Fluid Blushers are available on ASOS at AU$29.81 each (converted currency at the time of writing). There are only 8 shades available on ASOS whereas Daniel Sandler actually has 17 shades available on his website. If you'd like to give one a go, I recommend saving the shade you'd like on ASOS' Wish List by clicking the Save For Later button. Look out for good storewide sales and then pick one up then. Money saved! 🙂
Maybe it's just me. If you've tried any of Daniel Sandler's Watercolour Fluid Blushers, what did you think? Did you enjoy using it? Or did you find it as fiddly to use as me?
This post contains an affiliate link. By purchasing something via these affiliate links (at no extra cost to you), you're supporting Beautyholics Anonymous, which I highly appreciate. For more information, please read our
disclosure policy
.