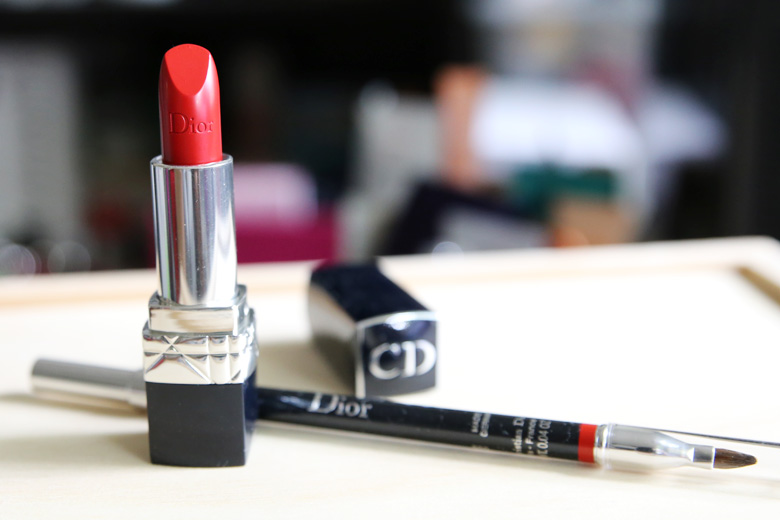 If you're looking for one heck of a stunning red lip and want to splurge on a lipstick for it, look no further than Dior's Rouge Dior No. 999. I had a bit of a makeover at the new Dior beauty boutique at Highpoint late last year and the makeup artist (Look for Sylvia; she's fab) used this on me and I was absolutely hooked. And yes, even though I have a lipstick graveyard, I bought the Rouge Dior 999 and a matching lip pencil. Ooops. 😛
To be honest, I find it hard to describe the undertones for this lipstick. On certain swatches, it looks like it's a true blue undertoned red but on others, it looks like it has a bit of warm chocolate undertones. Sometimes it looks like an warm red on my lips yet other times it looks like a cool red. It's strange yet fascinating!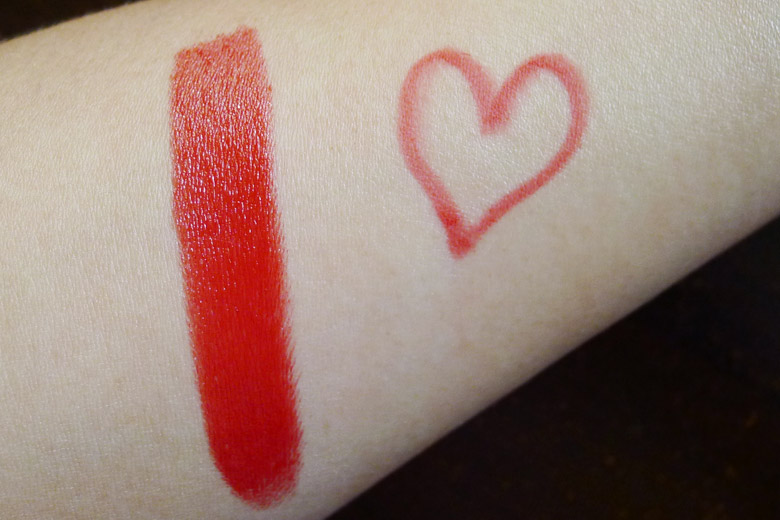 The lip pencil matches the 999 perfectly and prevents all that red from bleeding outside my lip line. In terms of longevity, this stays on the lips for hours. When it begins to fade, it leaves a cherry red stain on the lips. Even though the lasting power is good, I'd still reapply every few hours to avoid the "lip liner only" look. The lipstick is very creamy, glides on the lips like butter and doesn't feel dry on the lips. The lip liner is slightly waxy and dry though.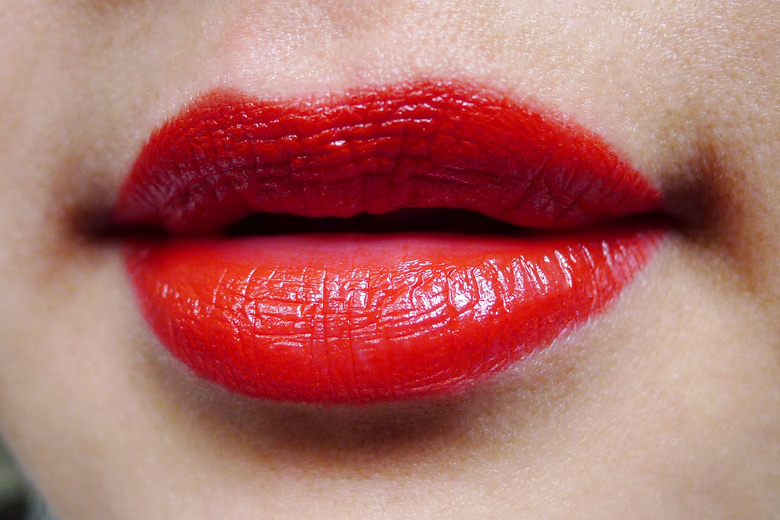 According to Sylvia, this lipstick was originally coined the "No 9" by Christian Dior. As the years went on, it became No 99 and now it's 999. All other Rouge Dior lipsticks have a name but this one, it's just the numbers.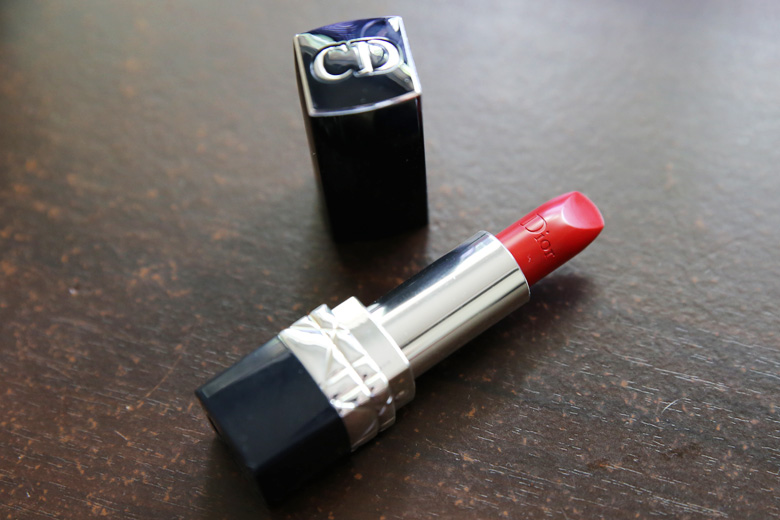 This is a beautiful, beautiful red lipstick and perfect for bright lip lovers. At AU$50.00, it's certainly not a cheap lippie but like I said, if you're thinking of splurging on a red lip, you have to check this one out.
Have you tried any of the Rouge Dior lipsticks? Which one's your favourite? If you have a favourite bright red lipstick, do share what it is with us in the comments. Doesn't have to be Dior!
This post contains an affiliate link. By purchasing something via these affiliate links (at no extra cost to you), you're supporting Beautyholics Anonymous, which I highly appreciate. For more information, please read our
disclosure policy
.