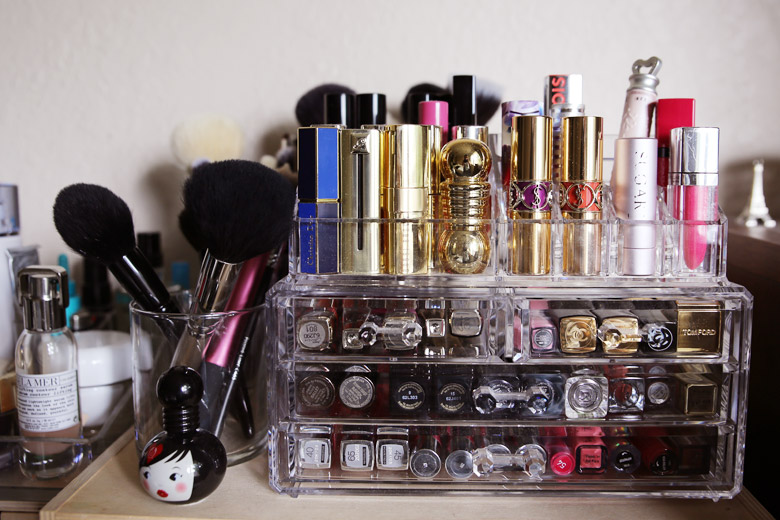 A few friends and I caught up over the weekend and being the beauty gals that we were, one of our topics of conversation led to lipsticks. We chatted about the brand of high-end lipsticks we enjoy, how we store them and so on. This made me think of my own lippie collection (lipsticks, lip glosses, lip lacquers and so on). Specifically, what am I going to do with the lipstick graveyard that I have?
If you're a regular on Pinterest (which I'm now quite an addict of. Who knew?!), you'll see hundreds of images on how lipstick organisation. You know those pretty clear acrylic drawers and dividers that you can use to hold your lip products? I have those too. And believe it or not, those lippie containers are now my lipstick graveyard. By the way, if you're wondering what the heck a lipstick/makeup graveyard is, it's a place where barely used makeup end up in your home. It could be old and manky but for some reason, it's still not in the bin. It's where makeup goes to die. A graveyard, so to speak. 😛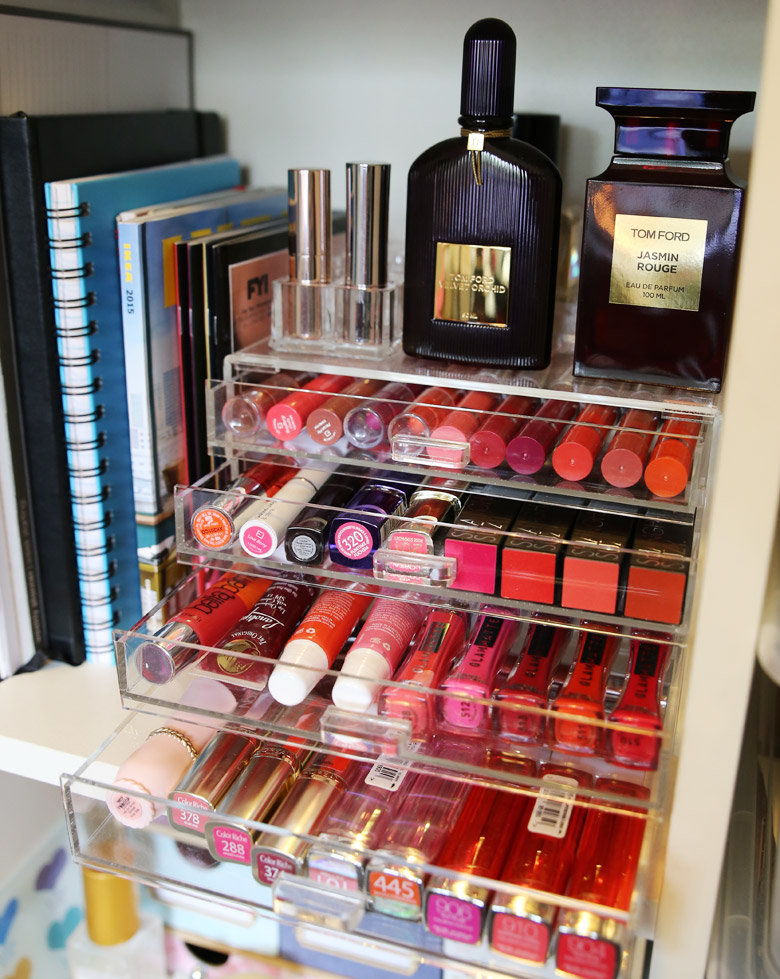 I don't know when it was that I started to only wear a few lip products and only these specific few but these days, that's what I do. I have a few favourite lipsticks and lipglosses that I rotate. The rest of the lippies I own are now sitting pretty on my vanity drawers collecting a great amount of dust.
Y'see, I used to rotate those as well just so they're not wasted. But in the end, I found myself gravitating towards my favourites ones. I highly favour my YSL lipsticks (to me, they're better than the ones by Chanel, Tom Ford and Dior), a couple of tinted lip balms by Maybelline and Fresh, a coral lipstick by Mary Kay and a few more bits and lippie bobs. What originally were lovely sets of drawers for my lipstick "collection" soon became my lipstick graveyard.
To be honest, sometimes I wonder if I should keep this "collection", y'know, being a beauty blogger and all. It's almost seems like a prerequisite that you need to have that many lippies to be able to call yourself a beauty blogger or something like that! Ridiculous notion? Very. Blogger/peer pressure? Oh yeah, it's a real thing.
I reckon I'll be chucking most of the lipsticks and lip glosses that I haven't worn in months (i.e. about 80% of what you see in the photos). I really don't mind donating gently used makeup but when it comes to lipsticks, lip glosses, lip balms (basically anything that touches the mouth), those go into the bin. I think it's unhygienic donating used lip products; I'd be happier donating new and sealed ones. It's such a waste but it's a huge lesson to learn to not buy so many lipsticks on a whim. Lipsticks and blushes … sigh, such weaknesses of mine!
Do you have a lipstick collection? Do you rotate and use all of the lippies that you have? Or do you tend to only use your favourite few?