A note from Tine: Welcome to another edition of Tim Talks! For those who are new to Beautyholics Anonymous, Tim Talks is a new series on the blog where my husband, Tim, will be sharing his knowledge to help raise mental health awareness. Tim is a psychiatrist who works in metro Melbourne. His area of interest is child, adolescent and youth psychiatry.
I'm really excited for today's post because when Tim and I were planning his content for Tim Talks, he came up with this topic and I was immediately intrigued. This is the post I've been waiting for since we started Tim Talks.
Enjoy!
It's that time of the year when there is a lot of excitement around the movie and TV industry, with such glamorous award events as the Golden Globes and the Oscars. As Tine would know, I am a huge fan of the silver screen; I find that movies and TV shows serve as an outlet to immerse oneself into an alternative reality even though they are but brief moments.
Ever since I entered into the field of psychiatry, one of the fascinations I hold about the movie world is the portrayal of mental illness on the big screen. Like it or not, our views and perceptions are influenced to a degree by what we view in the media. I think we can learn a lot about mental illness from the movies, but one caveat is that, due to the dramatising of films and TV shows, the depiction of mental illness can be somewhat skewed or portrayed quite contrary to reality.
I thought it might be interesting to discuss some contemporary films, characters in TV shows and some classic movies, whilst offering some context to the elements of psychiatry in them. I will not go into detail of the films and TV series as some readers might start hurling abuse for the spoilers if they have not viewed any the movies below yet. 🙂
A Beautiful Mind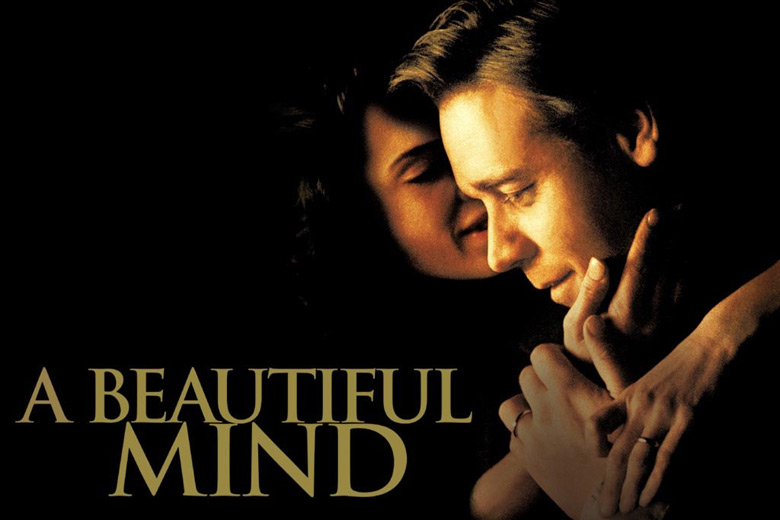 This is a drama depicting John Nash (played by Russell Crowe), a brilliant mathematician known for his development of the game theory, who experiences a debilitating psychotic illness that is schizophrenia. Scenes from the movie go into graphic details of treatments such as insulin shock therapy. The movie gives an accurate impression of how one can be shrouded in delusions that seem so real to Nash involving the Cold War conspiracy, and how it starts to envelope all domains of his life.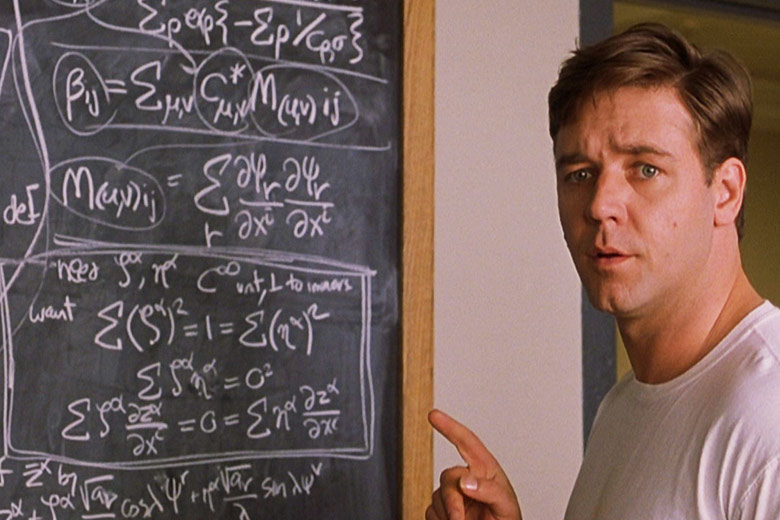 However, the film used many imaginary figures, which is termed visual hallucinations, to give support to his delusional beliefs. This is very uncommon in schizophrenia; people with psychotic illnesses commonly experience mis-interpretations of their surrounding environment. An example would be feeling that others were conspiring against them, when they have smiled or gestured in a certain manner. The reality is this could be a non-related event, but the psychotic person will place special significance and relevance to themselves.
Before the advent of antipsychotic medications, there were very limited treatment options for psychosis. Insulin shock therapy, which in the movie was administered to Nash, is no longer an accepted treatment of choice due to the questionable usefulness of the treatment as well as the medical risks associated with it including prolonged comas resulting in brain damage and death. The overarching principle of such treatment was to induce brief periods of coma with regular injections of insulin, with an average treatment course spanning about two months. It is unfortunate and tragic that in the quest for a better understanding of treating psychosis that there have been some harmful treatments that were instituted in the past.
Homeland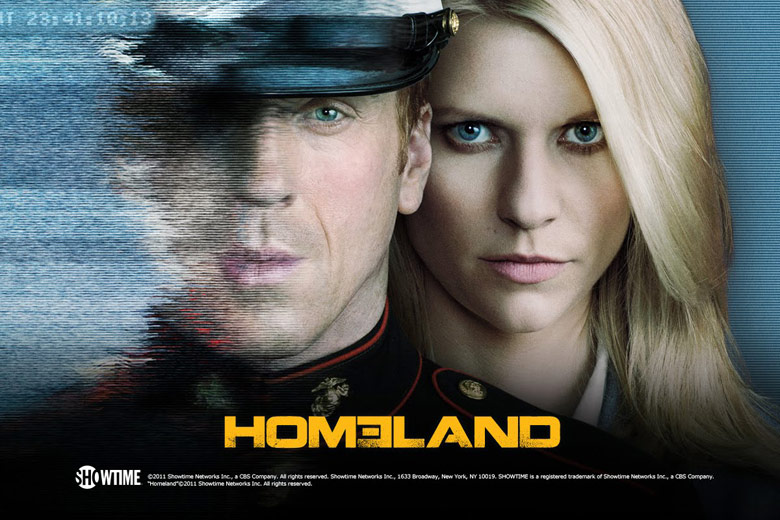 A very popular TV series that most would be familiar with is Homeland. Carrie Mathison (played by Claire Danes), a CIA operations officer and one of the main characters in the series, is referenced in the series as suffering from bipolar disorder. There are some aspects that seem to be consistent, with Mathison experiencing elevations in her mood and mood fluctuations, pressured speech, with significant irritability and impulsivity especially when she has not ceased her medications, which later resulted in her being hospitalized and receiving electro-convulsive therapy at the end of the first season.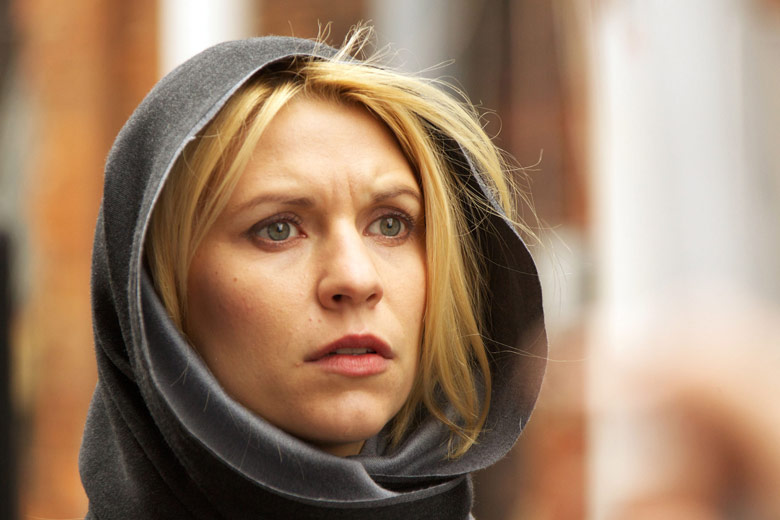 It is slightly questionable whether her treatment, which included clozapine, was necessarily the first-line treatment in bipolar disorder. Clozapine is an anti-psychotic medication that is more commonly used in treatment-resistant schizophrenia, although it also has some mood stabilizing properties. Generally more common mood-stabilizers for bipolar disorder include lithium, sodium valproate and some of the newer antipsychotic medications such as olanzapine.
The TV series depicted the electro-convulsive treatment quite accurately, in that it was administered in a setting where resuscitation equipment is available. It is a modified form of electro-convulsive treatment, which means that anaesthetics and a muscle relaxant are provided before a brief current is administered. The muscle relaxant serves to minimize any potential harm from the seizure can cause to their arms or legs. A mouth block is set in place to protect Mathison's airway.
Electro-convulsive therapy is still a treatment option, but there are safeguards in place, such as the need to apply for its treatment under the Mental Health Tribunal in Victoria under the Mental Health Act, to justify its use after other treatment options have been exhausted.
One Flew over the Cuckoo's Nest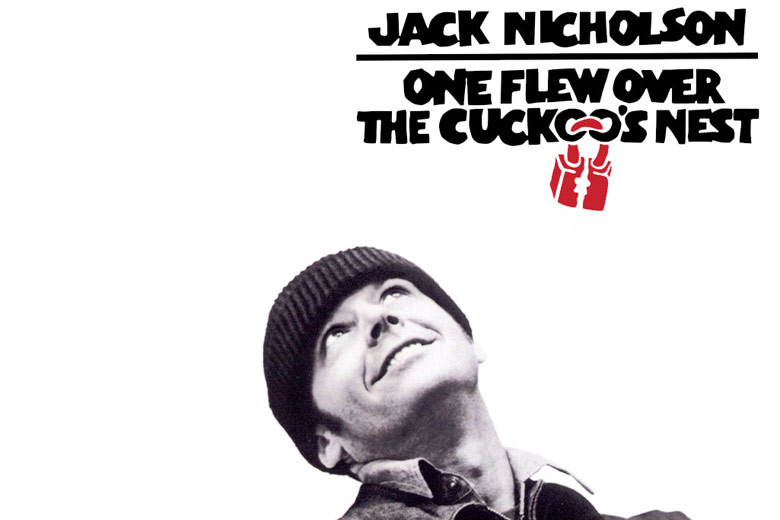 A classic film which was released in the 70s starring Jack Nicholson, this film portrays how psychiatric institutions serve to be a punitive and abusive force under Nurse Ratched. The film also depicts the use of electro-convulsive therapy in its 'unmodified' form, thus amplifying the sense of cruelty and abuse as a form of negative reinforcement of deviant behaviour.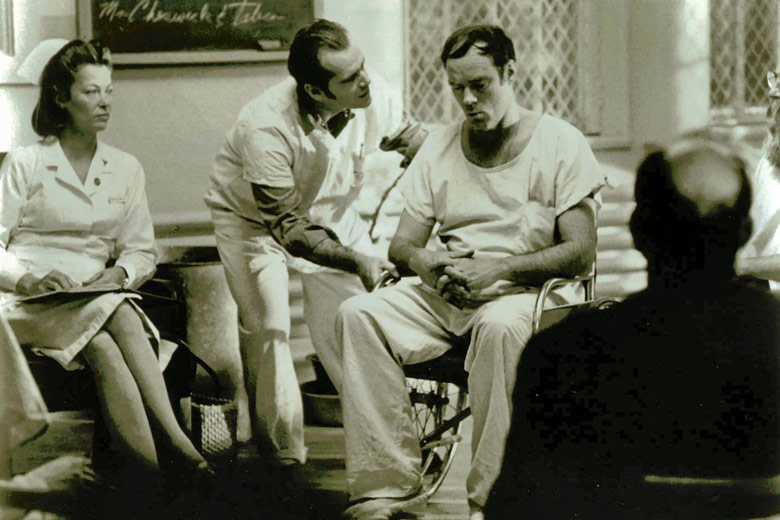 The timing of the film's release coincided with the growing anti-psychiatry movement at that time, in which proponents of the movement felt that psychiatry was an attempt to exact control over people who wouldn't conform to the societal values. I must admit that I was aghast when I discovered that homosexuality was considered a mental illness in that era. The field of psychiatry is becoming more progressive and patient-focused, and it can only do so by learning from some of its past mistakes.
I hope you've enjoyed this post. I will revisit this topic in the future, but in the meantime, if you have not watched the above films or TV series, do check them out and let me know your thoughts about them.
Until next time, I wish you good mental health.