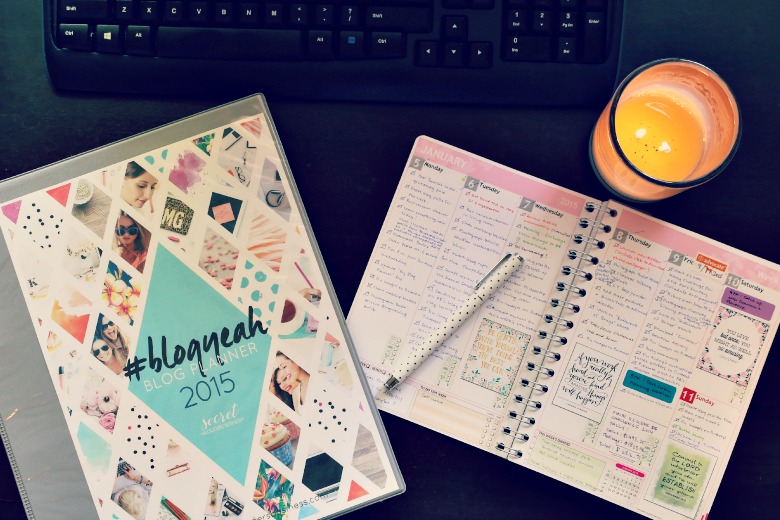 Last Monday, I shared some of my personal goals for 2015 and how I plan to achieve them (well, most of them). It all started off with my going to the Archives for 2014 and I found this post that I wrote on my plans for Bloggie Wednesdays for 2014. To my horror, I did absolutely nothing on what I set out to do!
*head desk x 100*
Alrighty, no more dwelling on the past. What's not done is … er … well, nothing. Let's just bring those forward to 2015 and kick those butts and more!
When I was on my Christmas break, I did a lot of thinking about Beautyholics Anonymous and how I want it to be. First and foremost, it has always been very reader-oriented so it's very important for me to think about what YOU want and not just want I want. Taking my annual reader survey feedback into consideration, here are some of the changes and new features I'll be implementing in 2015.
1. A reduction of blog posts per week
I used to write 6-7 blog posts a week and half of you preferred less. I've even had unsubscription notices that gives "too many updates" as the reason for unsubscribing. To be honest, I'm actually happy for less updates because this means that I can create better content for you without the need for weekend fillers. There'll be 5 posts a week from now on. Every now and then there may be one weekend post depending on circumstances but on the whole, there will be an average of 5 posts a week.
2. Bloggie Wednesdays will still be on BA once a week
A good number of you enjoy the series (usually bloggers but understandably so) and it's actually a favourite of mine to write. I know that some of you aren't fans of the series and I thank you for understanding.
3. Introduction of more non-beauty topics
I'll be introducing more non-beauty topics and they'll be on Fridays. BA is predominantly a beauty blog and will remain as such but I'd like to occasionally blog about lifestyle, fashion, planning and organisation (my favourite topic!), and more just to keep the content fresh.
4. Introduction of guest posts and contributors
BA isn't a team and even with Tim joining the blog for Tim Talks, it's still pretty much a one-woman show. However, it will be a refreshing change to have different voices on the blog once in a while. I'm highly particular in who I bring in as guest contributors because it's vital that BA's voice is still one that you're familiar with. The first slew of guest posts will be coming in February and I trust you'll like who I picked. I enjoy their writing and stories immensely and I hope you will too.
5. Bloggie Google Hangouts
I've been meaning to do this in 2014 but for some reason, I ended up not doing it. Heck, I even purchased a HD webcam for the Google Hangouts that I wanted to do last year! I reckon it's the fear of having people watch me on video (which I'm very iffy about) yet I can't see the people I'm talking to. What do you think? Would you be game for live Google Hangouts with me? (geez, could that make me sound any more conceited?? 😛 )
6. Bloggie Brekkie
This was suggested to me by Yishan ages ago and I thought I could do it in 2014 but I ended up shelving the idea instead. I'd like to do this in 2015 if possible. What Bloggie Brekkie is is a small breakfast of bloggers coming together to discuss all things blogging. There'll be no brand involvement, no product pushing; just good ol' chats about blogging. I have several ideas on how to get this going. If you're a beauty blogger based in Melbourne and would be interested in joining me (and several bloggers) for breakfast, please let me know!
7. Time to bring you readers onto the blog!
I'd like to involve you readers a lot more on the blog this year. By now, a few of you would have received an email from me regarding a new series I'll be doing on the blog. I'll be bringing on more readers as the series progresses. It's time to showcase your awesomeness!
A lot of readers and friends have asked me if I would be giving YouTube a go. To be honest, I really don't know. YouTube is a great channel for self-promotion and no doubt can be a good traffic driver for the blog. My problem is that while I'm as vain as the next person who loves to have her photo taken, when it comes to video, I freeze up. I speak in this godawful accent that comes from goodness knows where and I'm terribly unnatural on screen. However, let's never say never. I may give it the old college try. No promises though. 🙂
After going on and on about the changes and features I'll be implementing on BA, here's what's NOT going to change. BA is a blog and will remain as such. I know that a lot of beauty blogs have gone down the "digital magazine" route and while they're great, it's not for me. Even with the introduction of non-beauty categories, it will still maintain as a blog. The layout will still remain as a blog and not, er, magazine-y.
Fingers crossed, I'll achieve all that has been set for 2015. No more slacking off! If there's anything you'd like me to cover on BA, please let me know either in the comments or via email. I'd love to hear from you.
Have you set any goals for your blog this year? Do share them with us!
Bloggie Wednesdays
is a series of articles just on blogging. They contain tips, how-tos, discussions about anything and everything you need to know about blogging and how we can be better bloggers. If you have any suggestions, tips and tricks about blogging you would like to share with us, or if you have any questions you would like me to address, please let us know in the comments.