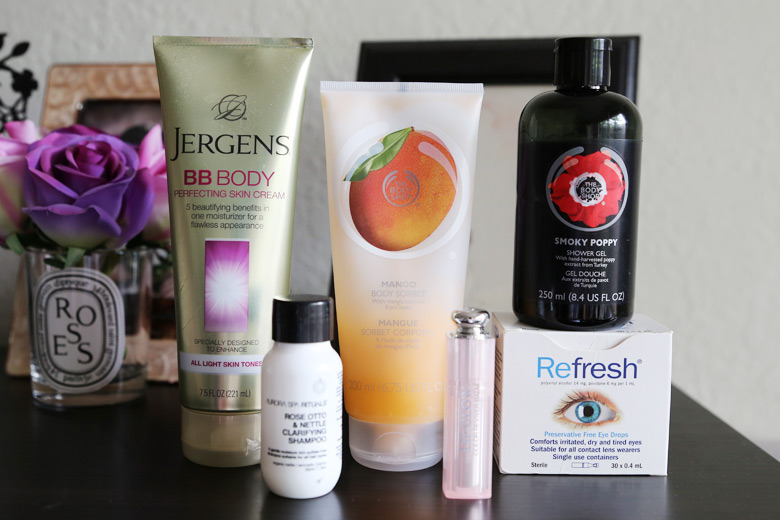 I enjoyed doing the Hit and Miss Lists last year and thought I'd carry on with it this year. So, welcome to the first Hit and Miss List of 2015! I thought I'd share some favourite products I've used in January and a couple of misses that I'm not too keen on. The misses were a surprise; I didn't expect to dislike them. One of them came highly recommended too!
From the photo above, can you guess which ones are hits and which ones are misses?
The Hit List
The Body Shop Mango Body Sorbet*
I first saw this in Japan in mid 2014 and held back from buying it because I figured this would be launched in Australia too. Six months later, it did. This has got to be the weirdest body moisturiser I've ever used. It does look like sorbet when you squeeze what I'd called really congealed gel from the tube. When you slather it on the skin, it feels very strange because it's like spreading balled-up bits on the skin! I don't know how else to describe it. You'll have to keep smoothing it out on the skin. I found it very odd yet highly fascinating. I've been using this since end of December and I really like it! It's light yet moisturising enough for summer. And given that it's mango-scented, well, that's already a winner there for me!
The Body Shop Smoky Poppy Shower Gel*
This was a very recent discovery from The Body Shop and it's from the limited edition Smoky Poppy range. I had to add it to my January favourites because even though I did get this almost towards the end of January, it was love at first shower. I couldn't really describe the scent other than that it smells like sexy baby shampoo (weird, I know!) when you open the cap and give the bottle a sniff. However, when I used it in the shower, it smelled so similar to the bespoke perfume I created! I'm guessing from the sexy images for the campaign that this is released for Valentine's Day. I have to admit, it does have quite a sensual aroma. 😉
My bespoke perfume
Speaking of bespoke perfume, I created one of my own! You can read about the entire experience here. If you haven't had a bespoke perfume experience before, are tired of commercial fragrances and want to develop your signature scent, I highly recommend creating your own. I absolutely adore mine.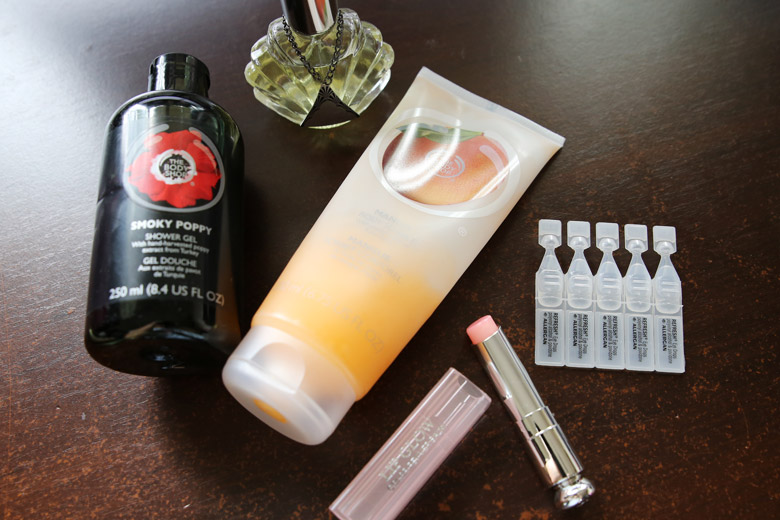 Refresh Preservative Free Eye Drops
I don't use eye drops every day and only use them when I need to. It's a waste of money for me to buy one small 15ml bottle of eye drops because after using it for a while and I don't need it anymore, the rest of the bottle is wasted. It cannot be kept for long because once you've opened it, you have 3 months before you need to chuck it. When it comes to drops for the eyes, I'm very pedantic about expiry dates (makeup, not so much. Ahem). That's why I love these individual eye drop vials by Refresh. I use what I need and at first, it may seem as though I'm going through many vials but when I don't need to use them anymore, I can keep them away because each vial has at least one year of "keeping time" as long as the seals are not broken.
Dior Lip Glow Colour Reviver Balm*
To be honest, I wasn't sure about this lip balm when I first got it because it looked so pale. I had it in my possession for a few months before I even used it. When I saw one of Celina's YouTube videos on her favourite beauty products (I can't remember the exact one now), she mentioned how good the Lip Glow Colour Reviver Balm was and I decided to finally give it a go. It's actually pretty darn good! It looks like very pale pink but when you apply it on the lips, it turns into a slightly brighter pink. It's a good tinted lip balm and I love how the colour transformed from what you see in the tube to a lovely wash of colour. This is now a staple in my makeup bag and that's saying a lot.
The Miss List
Jergens BB Body Perfecting Skin Cream
This came highly praised by YouTuber Tati from Glam Life Guru. I was so excited when Jergens finally came to Australia and this was the first item I picked up at Priceline. It's not body makeup, mind you, even though it says "BB" on the tube. Heck, to this day, I don't even know if this is meant to be a self-tanner. I didn't get any of the results she raved about; to me, it was simply a light body lotion that smells slightly nutty. It says that it's designed to enhance skin tones and minimise the appearance of imperfections. Unfortunately, I didn't get any of that. If it's supposed to self-tan over the days, well, my legs still look like pale chicken skin. If this worked for you, tell me what I'm doing wrong!
Aurora Spa Rituals Rose Otto & Nettle Clarifying Shampoo*
I love Aurora Spa Rituals products so I was quite disappointed to find that their Rose Otto & Nettle Clarifying Shampoo wasn't up to mark. When it says "clarifying" on the bottle, I expected it to remove product residue on my hair. I don't know whether to say it's fortunate or unfortunate because it's so gentle on my hair that it did nothing but gave it a very light cleanse. Initially I thought I was asking for too much when I used this shampoo after a swim to remove the chlorine (it didn't) so I tried it with a bit of hair product on my hair. I had to rinse and repeat at least twice to remove all that gunk (as for chlorine-removal, forget it; I rinsed and repeated 4 times without any luck). I can't believe I'm saying this but this is just too gentle for my liking. I need me some stronger stuff for hair-clarifying!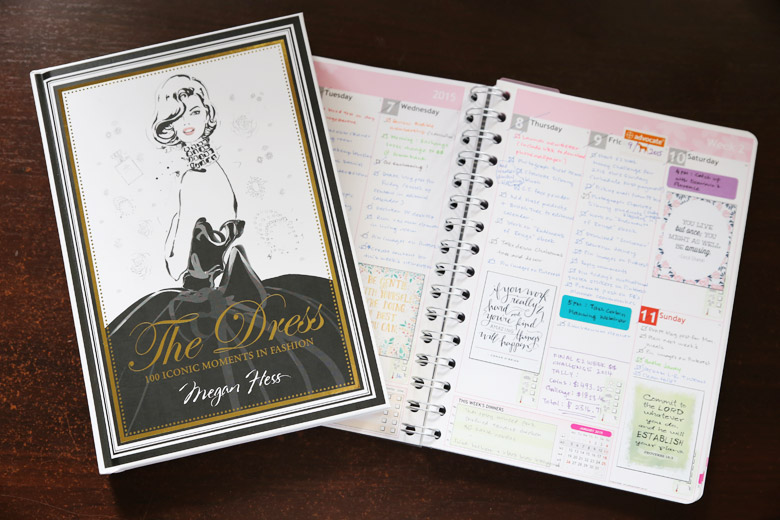 It's Not Just About Beauty
The Dress by Megan Hess
This is a very easy read as it's more about looking at the illustrations than the words. It's not a coffee table book size but it's a coffee table book nonetheless. Megan Hess is one of my favourite illustrators along with her sister Kerrie. The Dress comprises 100 illustrations of iconic dresses that have captured a moment in history. The illustrations are split into 6 categories: Designers, Icons, Weddings, Music, Film and the Oscars. I highly enjoyed the illustrations and if you're a fan of illustrated fashion, methinks you'll enjoy this one too.
My planner from Personal Planner
I used the Erin Condren Life Planner extensively in 2014 but decided to try something out this year. After trying out planners from Kikki K and Filofax (and spending buttloads of money on planning accessories), I settled on the quite affordable planner from Personal-Planner.com.au. I was able to personalise my cover, add my own important dates, change the layout of the planner and so on. While Erin Condren allows you to personalise your cover (to an extent), you cannot personalise the layout. When you take Erin Condren's international shipping fees into consideration (even with the newly revised ones), this is half the price of a Life Planner and works much better for me. Love it!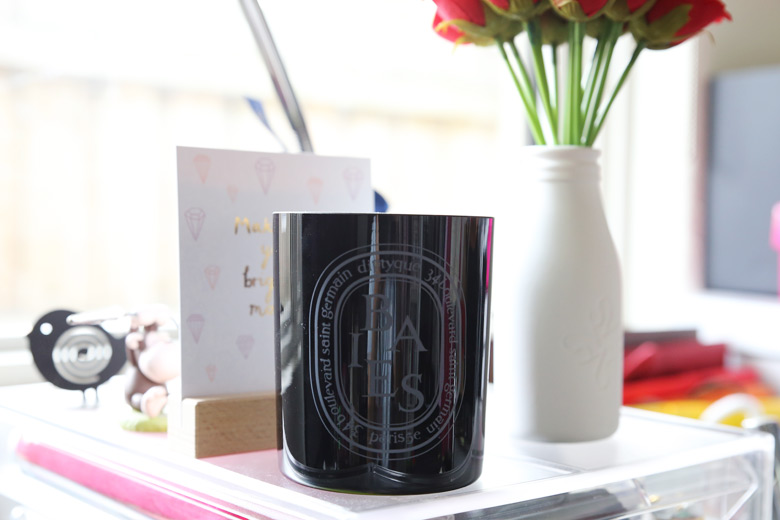 Diptyque candle in Baies
I bought this in December as a Christmas present to myself. LeGeeque gifted me my first Diptyque candle in 2013 and I cherished that all year. I usually burn candles within the first week or two but that Roses candle lasted me all year. I thought I'd treat myself to one that I've been meaning to get but couldn't justify the price and that's the one in Baies. To be honest, I still cannot justify the price, which is why this is a luxury treat for me. I bought the one in black as it's cheaper per gram compared to the regular-sized one. It smells beautiful and I've been burning it more regularly than I did with the Roses. I'm done saving the best for last. Saving it for NOW instead. 🙂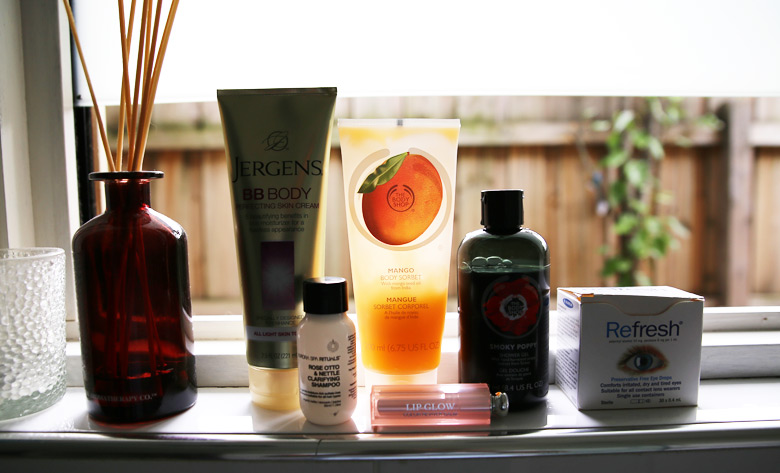 There you have it, my hits and misses for January. I'm looking forward to discovering new gems and rediscovering old ones that I've stopped using for a while. I've been trying out a few things in January actually but I want to give it more time before I decide whether I like them or not. If I do or don't, you'll know at the end of this month or the beginning of March. There are some that are looking pretty darn good so far!
What made your Hit and Miss list for January? What have you been loving all month and what have been unfortunate misses?
Products marked with * were provided for editorial consideration. This post contains several affiliate links. By purchasing something via these affiliate links (at no extra cost to you), you're supporting Beautyholics Anonymous, which I highly appreciate. For more information, please read our
disclosure policy
.