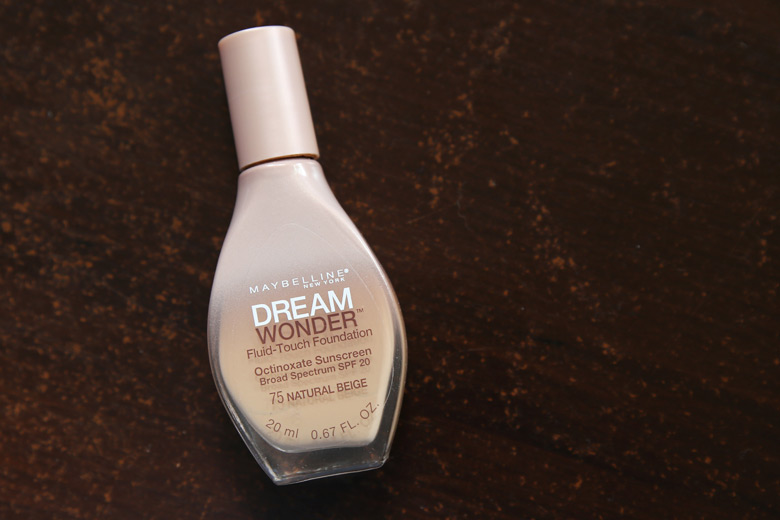 I've mentioned this several times on the blog that I really like L'Oreal's Nude Magique Eau de Teint foundation (even more than Chanel's Perfection Lumiere Velvet foundation). When I heard that Maybelline launched their Dream Wonder Fluid-Touch foundation in the US many months ago, I was intrigued to find out if it would do as well as the NM Eau de Teint. I've read product reviews and YouTubes videos on the Dream Wonder foundation and was particularly curious about that dropper-stick-thing that's attached to the cap.
A couple of months ago, I was fortunate to be sent a few new products by Maybelline that would be launched this month and one of them was the Dream Wonder Fluid-Touch foundation. I've been itching to share my thoughts about it but given that it would only be launched in Australia in February 2015, it wouldn't make sense for me to talk about it in November 2014.
Alrighty, let's get started!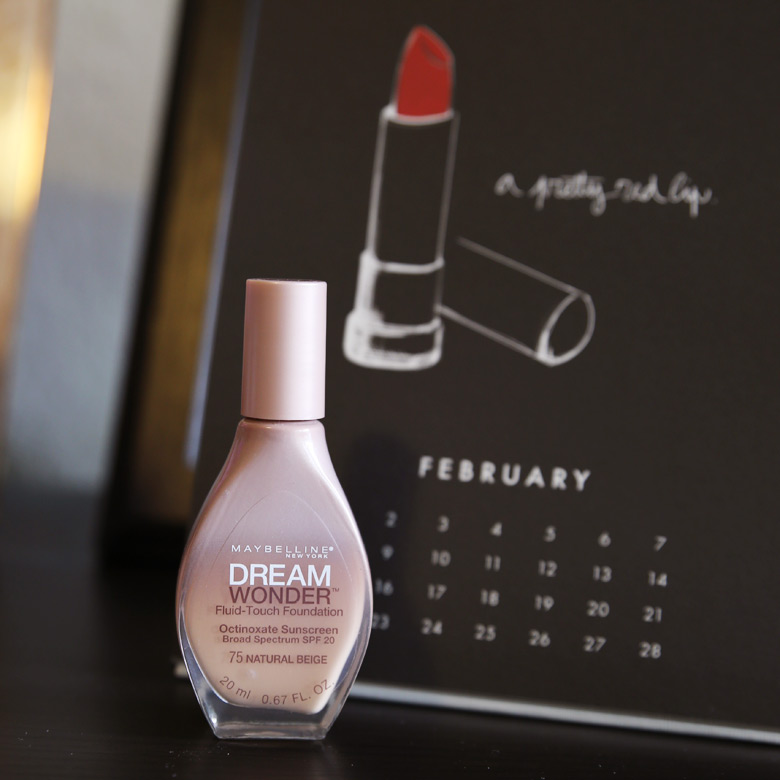 Maybelline's Dream Wonder foundation is a liquid-to-powder foundation. It's incredibly light in texture and when you shake the bottle, it sounds like you're shaking a water bottle. It leaves a matte velvet finish on the skin. It's packed with silicones that give you that velvety smooth texture and finish so if you're not a fan of high-siliconed makeup, you're not going to like this one.
The Dream Wonder is very similar to L'Oreal's NM Eau de Teint. They're both liquid-to-powder foundations that leave similar velvety smooth and matte finish on the skin. They're both very watery and come in glass bottles. The only difference in packaging would be that the Dream Wonder foundation comes with what I'd call a "dropper stick". It may look like a dropper but there's nothing to press to dispense the foundation. According to the instructions, you're to shake the bottle well, dispense the dropper stick to your fingertip and apply it to your face. According to Maybelline, one "drop" is sufficient for the whole face. Erm, sorry Maybelline, unless you're talking about very tiny faces, one drop is definitely insufficient. Plus, there's nothing to "drop" because it's not a dropper!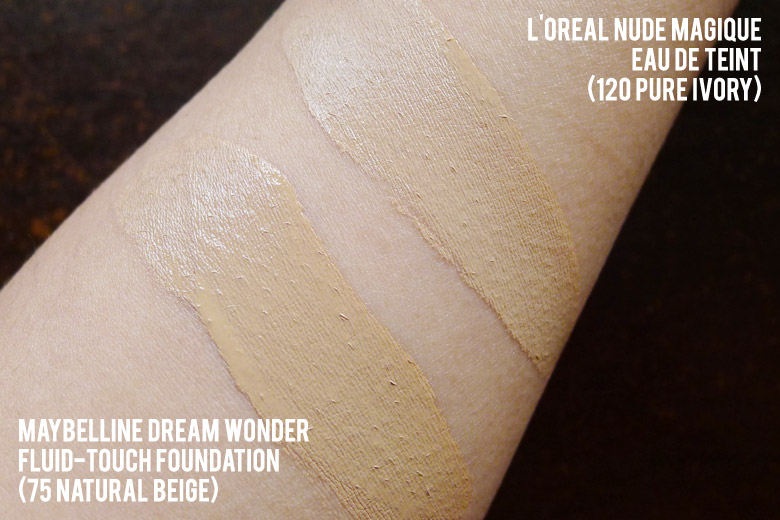 What I do is that I swipe the side of the dropper stick onto the back of my hand and start the application process from there. Perhaps I have a larger face than most but I needed at least 2-3 swipes of the foundation to cover my whole face. One swipe was definitely not enough.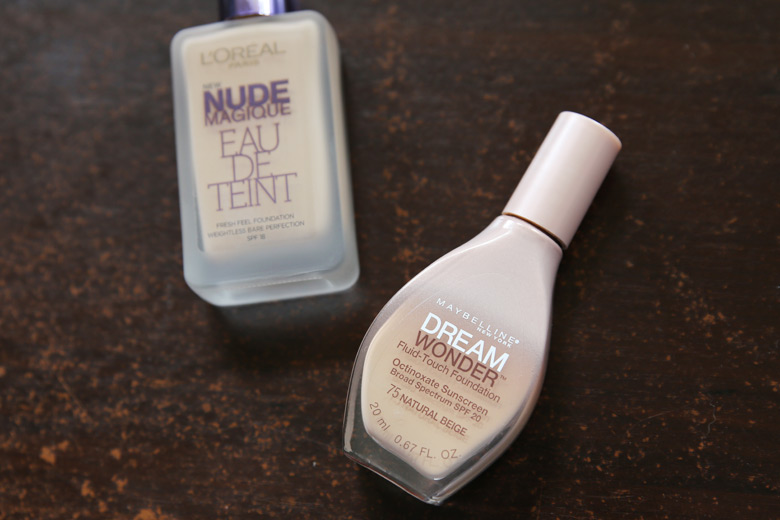 Let's compare this to the my favourite L'Oreal NM Eau de Teint. The NM Eau de Teint is actually lighter in texture compared to Maybelline's Dream Wonder if that's even possible given that both foundations are already so light and liquid-y. The Dream Wonder feels slightly creamier when blended on the skin whereas the NM Eau de Teint feels more like water. On the other hand, the NM Eau de Teint's coverage is much better than the Dream Wonder. This is the thing I don't like about the Dream Wonder; the coverage is pretty poor. It's the lightest-coverage foundation I've tried thus far. I'd have to have very good skin to begin with to use the Dream Wonder but really, if that's the case, I might as well not wear foundation at all.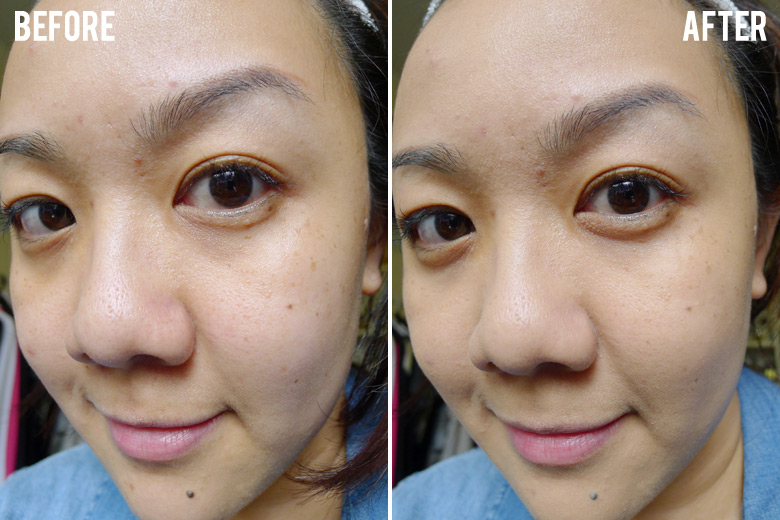 As you can see from the before and after photo, the foundation barely did anything on my skin. I was having hormonal breakouts when this photo was taken (not my best but I decided to take photos with my pimples so that you can see if the foundation made any difference). Most foundations would cover up at least 50% of my major pimples and most of my tiny blemishes but the Dream Wonder barely covered even the smallest pimples. Funny enough, the photo actually made my "after foundation" skin look better. In real life, the dry-touch foundation made some of my pimples appear dry and flaky.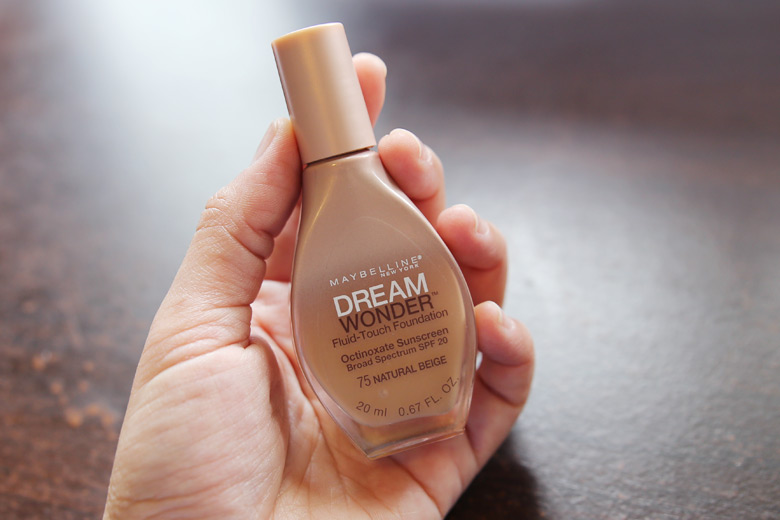 Even though I didn't really understand the point of the dropper-stick-thing, it was easier for me to use compared to L'Oreal's packaging of the NM Eau de Teint. If it was the NM Eau de Teint in the Maybelline Dream Wonder's packaging, I'd say we have a winner right there. If only the Dream Wonder provided better coverage; it would have surpassed L'Oreal's Nude Magique in more ways than one.
Maybelline's Dream Wonder Fluid-Touch Foundation retails at AU$21.95 for 20ml and is available at leading pharmacies and supermarkets nationwide.
What I like about it: Even though I didn't understand the dropper-stick-thingy at first, it does make dispensing of foundation on the back of my hand much easier than having to pour the foundation on the back of my hand risking spillage.
What I do not like about it: Coverage is too light for my liking.
Have you tried the Maybelline Dream Wonder Fluid-Touch foundation? If you have and have also tried L'Oreal's Nude Magique Eau de Teint, how did you think they compared to each other?
This product was provided for editorial consideration. For more information, please read our
disclosure policy
.