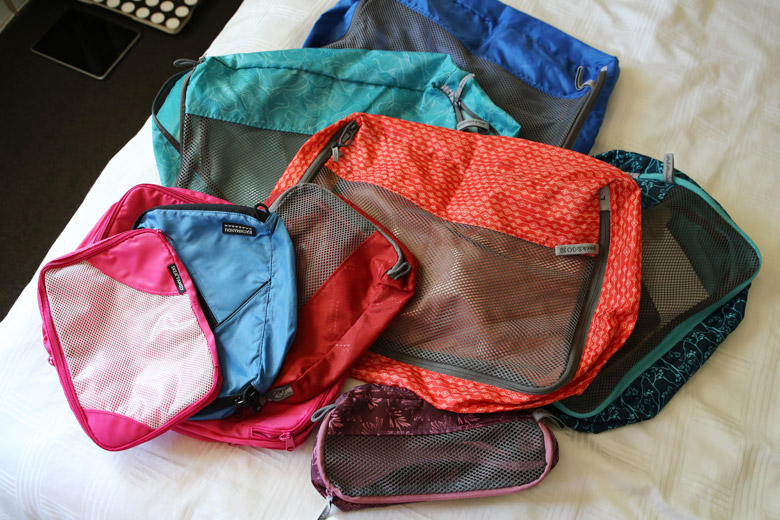 I've never heard of packing cells until I came to Australia. In fact, it was pure chance that I stumbled upon them when I walked into Kathmandu one day when they were having one of their 50% off sales. At that time, I didn't even know what packing cells were. I figured they were just another pouch to hold "stuff" and given that I'm a sucker for "stuff"-holding pouches, I decided to buy a couple to try out.
Packing cells are much easier to use than regular cosmetic pouches or wash bags. They often have a mesh front and are made out of very light material which allows packing of a lot of items without bursting apart. It was when I decided to give the bigger packing cells a go (the ones that are used to hold clothing) that I realised just how useful packing cells are.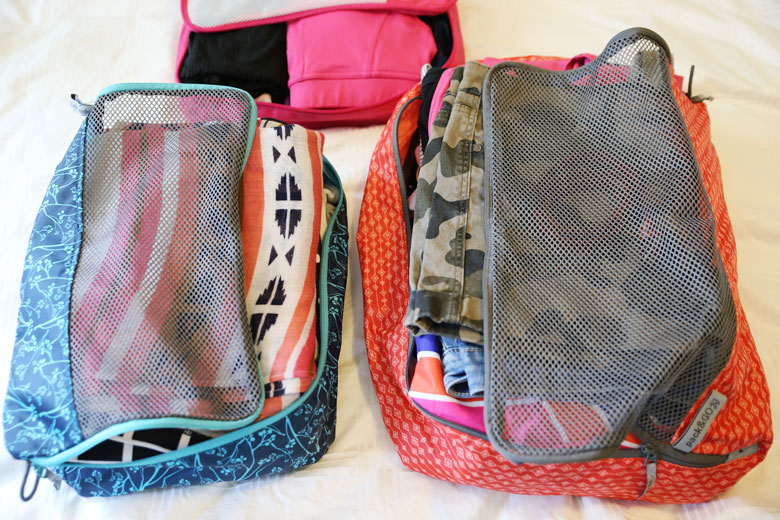 When it comes to packing, I have no trouble packing my beauty products, electronics and other knick-knacks. However, when it comes to clothes, man, that's a headache. It has been advised to death that one should roll their clothes to open up more space in the suitcase and that it also prevents wrinkles. I've tried that method on more than one occasion and all of my clothes end up more wrinkled than my usual way of flat-folding. I've watched plenty of YouTube videos on clothes rolling to make sure I get it right so … what the heck am I doing wrong?!
Anyway, given that I'm not a fan of clothes rolling, I have to fold my clothes flat and pack them in. However, they tend to take up a lot of room. Here comes packing cells to the rescue. I can stuff many layers into each packing cell and they won't take up much room. Of course, if you roll your clothes, you can fit even more into a packing cell but given that I'm not a fan of clothes-rolling when it comes to packing, I'm happy to fold them flat and I can still squeeze a lot in without the clothes bulking up in space.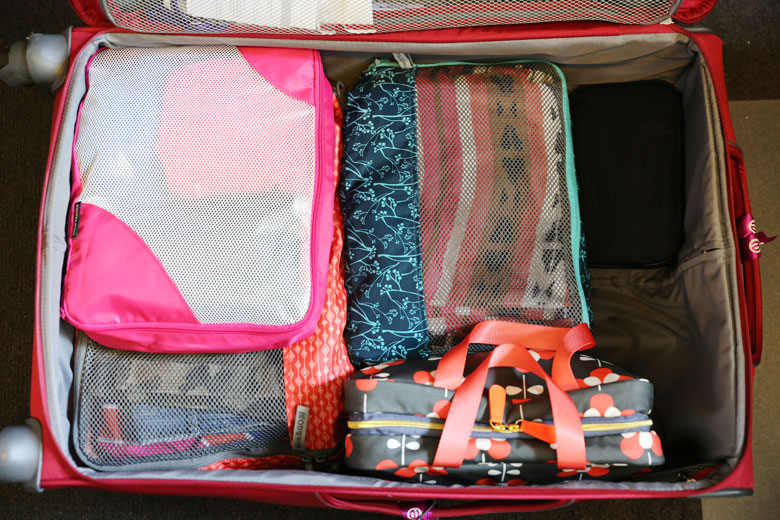 The best part of packing cells is that you can compartmentalise your clothes. I'd pack my tops in one packing, bottoms in another, undies and socks in a packing cell, and accessories in another. When it comes to unpacking, all you have to do is take out the entire packing cell and work with it without disturbing the rest of your clothes.
If you haven't given packing cells a go and you travel quite often, I highly recommend you checking them out. IKEA sells packing cells too and they work just as well. My favourite packing cells are still from Kathmandu (they do Buy-One-Get-One-Free offers on packing cells often) as they come in a variety of shapes and colours. I reckon I've collected at least 10 packing cells. 😛
Do you use packing cells for your travels too? If so, which ones do you use?